US sees sharp rise in child labor violations
By AI HEPING in New York | China Daily Global | Updated: 2023-05-17 09:18
Editor's note: Despite a violation of child labor laws, businesses in some US states are attempting to fill vacant jobs with minors because of a national labor shortage. This page takes a closer look at how children have been able to secure jobs that are permitted only for adults.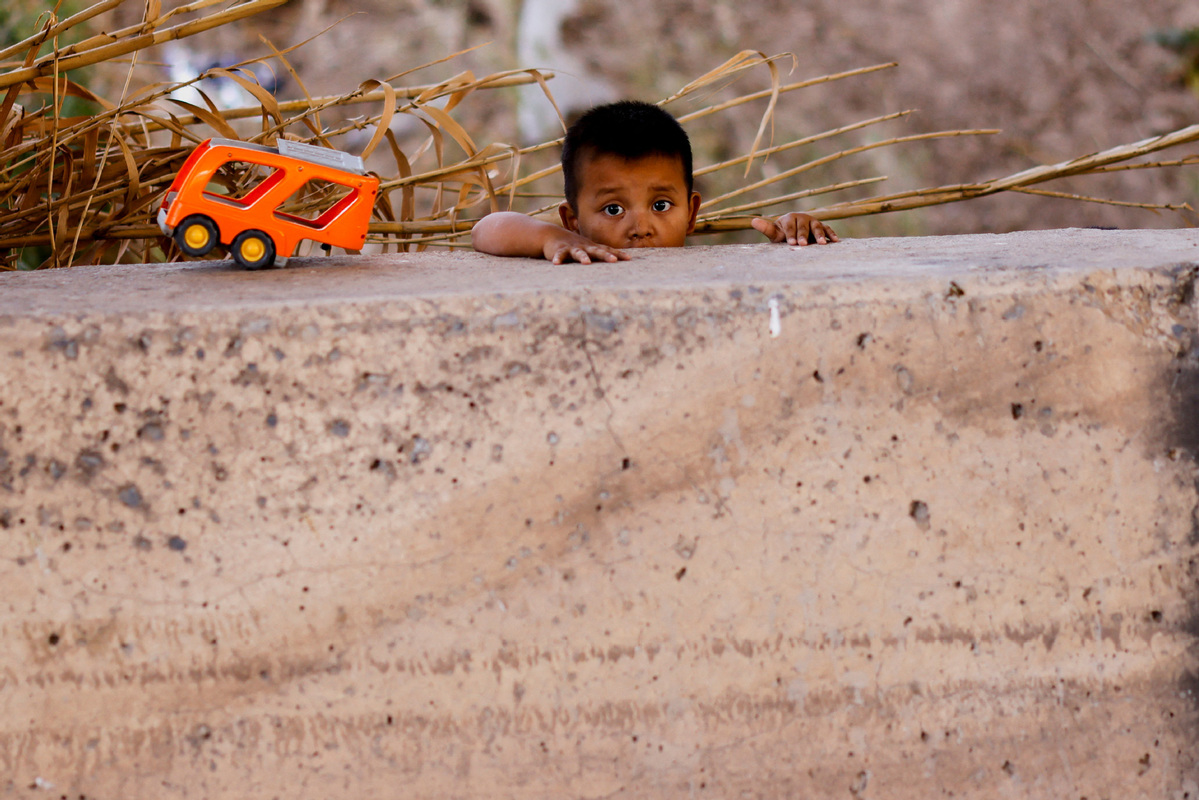 Media reports show underage migrants, mostly from Central America, doing dangerous jobs, while some states pass legislation allowing minors to work to ease staff crunch
They worked shifts at 13 meatpacking companies in eight US states. They used caustic chemicals to clean razor-sharp saws as well as blood and animal parts off the floor by night and went to school by day.
In February, the Labor Department found that Packers Sanitation Services Inc — known as PSSI and owned by the Blackstone Group in New York, the world's largest private equity company — employed at least 102 underage children at slaughterhouses. It fined PSSI $1.5 million in civil penalties — $15,138 for each child, the maximum penalty under federal law. The company denied knowingly using child labor.
Last year, there were 835 child labor violation cases in the United States involving 3,876 children. The number of minors illegally employed in fiscal year 2022 was 37 percent higher than in fiscal year 2021, and 283 percent higher than in fiscal year 2015.
While child labor laws are being increasingly violated, lawmakers and business groups in at least 11 states have sought to loosen those laws to help employers fill empty jobs because of labor shortages.
The unemployment rate in the US dipped to 3.4 percent last month, a 54-year low, the Labor Department said on May 5. The jobless rate fell in part, though, because 43,000 people left the labor force, the first drop since November, and were no longer counted as unemployed. Businesses of all types, from factories to restaurants to retail stores, are struggling to find workers.
Opponents of bills to loosen the labor rules for children say they are an attempt to roll back child labor protections that are nearly a century old.
The legislative push also comes amid a sharp increase in the number of unaccompanied migrant children, largely from Central America, arriving in the US and engaging in dangerous occupations, according to an investigation by The New York Times.
The number climbed to 130,000 last year — three times what it was five years earlier — and this summer is expected to bring another wave. The children are driven by an economic desperation worsened by the pandemic.
In February, the investigation by the Times showed a "shadow workforce" of migrant children "across industries in every state", doing dangerous jobs that violate existing child labor protections.
The Times said at least 12 underage migrant workers have been killed on the job since 2017, including a 16-year-old who fell from and was crushed by an earthmover he was driving in Georgia. Others have been seriously injured, losing legs and shattering their backs in falls.
The newspaper found products made with underage child labor in the US supply chains of major brands and retailers, including Ben & Jerry's, Fruit of the Loom, Ford, General Motors, J. Crew, Walmart, Whole Foods and Target.
In Los Angeles, children stitch "Made in America" tags into J. Crew shirts; they bake dinner rolls sold at Walmart and Target, process milk used in Ben& Jerry's ice cream and help debone chicken sold at Whole Foods; in Michigan, children make auto parts used by Ford and General Motors, the Times reported.
Last summer, Reuters revealed that children as young as 12, many of whom were migrants, were hired to work in a metal shop owned by Hyundai.
Federal law bars minors from a long list of dangerous jobs, including roofing, meat processing and commercial baking. Except on farms, children younger than 16 are not supposed to work for more than three hours or after 7 pm on school days.
When the Labor Department discovered violations, it focused on outside contractors and staffing agencies that usually employ the children rather than the companies where they work, and the companies have avoided fines.
Some state legislators, most of them Republicans, see minors as a partial solution to the labor shortage. Supporters of legislation to allow minors to work more jobs and more hours say it fills an economic need and can teach them responsibility and financial literacy.
In Ohio, state senators approved a bill that would allow 14- and 15-year-olds to work until 9 pm any time of the year if they have permission from their legal guardian. Current law prohibits children under the age of 16 from working between those hours during the school year.