China photo talent hungry for awards
By JULIAN SHEA in London | China Daily Global | Updated: 2023-05-17 09:54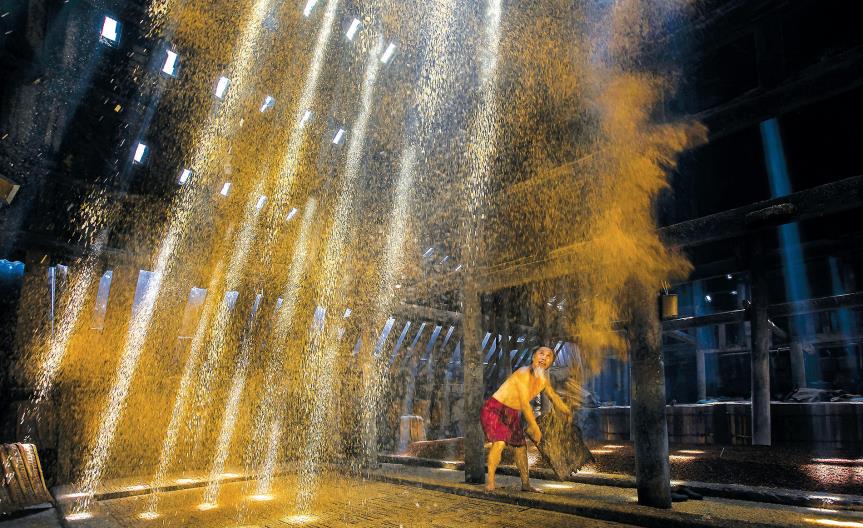 Photographers from China were once again among the big winners as the results of the Pink Lady Food Photographer of the Year awards for 2023 were announced in London on Tuesday night.
The competition, which has been running for 12 years, is the world's leading celebration of the art of food photography and film. This year drew thousands of entries from more than 65 countries.
All photos are judged anonymously, so decisions are made entirely on merit. This year's overall top prize went to British photographer Jon Enoch, for his image The Candy Man, taken in India, and entrants from China took away 17 other awards.
One photographer alone, Yang Zhonghua, won three categories. The image Anchang Sugar Dance Artist, showing a man in Zhejiang province working skillfully with sugar, won both The Philip Harben Award for Food in Action, and also the competition's specific China category.
Yang also won the Moments of Joy category for the picture Hanging Up Persimmons.
Another person who enjoyed a successful night was Liang Haikun, whose image Ancient Wine Making, showing traditional baiju brewing techniques, came second in the China-specific class, where he also picked up two other highly commended honors, and also came third in the Food in Action category.
The same photographer also took third place in the Champagne Taittinger Food for Celebration category for another image.
Other Chinese photographers who found themselves among the winners included Liu Min, Yu Chunshui, Li Jianping, Cui Boqian, Zhao Xinhua and Yang Yongsheng.
Among the judges for this year's competition were Na Risong, art director of Beijing's Inter Art Center Gallery, Ella Ravilious, curator of London's Victoria and Albert Museum, and chef Louie Ye, known as "the godfather of Chinese pastry".
Event founder Caroline Kenyon told China Daily that the latest success showed the diligence and creativity of photographers in China, and also the cultural importance of food in Chinese identity.
"Food is so culturally important still in China, maybe unlike some other countries where there's a bit of a loss of connection between people and what they consume," she said.
"It's a strong home food culture and being such a vast country, it's a rich and fertile place for a photographer to point their lens."
Recent global events, she added, had made people reassess the significance of food in their lives.
"COVID, the Ukraine conflict, inflation and the climate emergency are making people understand how critical food is to how we look after ourselves and the planet, and how we connect as human beings," she explained.
An exhibition of this year's finalists will be held at The Royal Photographic Society in Bristol from May 20 to June 11.
"Every picture has a story," Kenyon added.
"Even if it's a styled image for a cookery book, there's a culture behind it that you can unravel as you read the picture, so people love the exhibition as it takes them on such a cultural journey."