Safety issues hamper relief efforts in Sudan
By WANG XIAODONG in Nairobi, Kenya | China Daily Global | Updated: 2023-05-18 09:17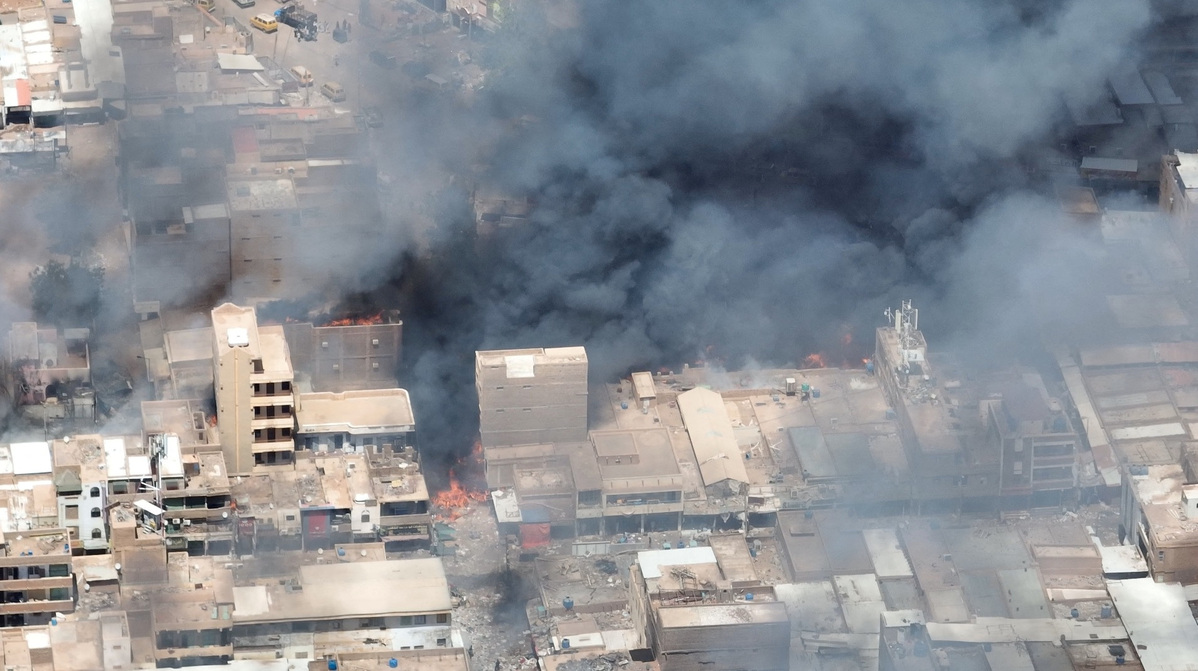 The humanitarian situation in Sudan is "quickly deteriorating" as a month of intense fighting brings dire consequences, according to a Red Cross official, who called for improved security for humanitarian workers delivering aid.
"Civilians trapped in Khartoum are facing serious food and water shortages, as are hundreds of thousands of people who fled their homes," Alyona Synenko, spokesperson in Africa for the International Committee of the Red Cross, said in an interview with China Daily.
"Many people don't know what happened to their loved ones. The few functioning hospitals are running critically low on essential supplies, and many dead bodies are yet to be collected and identified."
The ICRC has been engaged in humanitarian relief in the capital Khartoum and other areas including delivering emergency medical supplies, repairing damaged critical infrastructure such as power and water plants, and providing body bags for volunteers to collect mortal remains, she said. However, such efforts are often hampered by insecurity and are far from enough to meet demand.
Fighting between the Sudanese army and the Rapid Support Forces has led to almost 1 million people fleeing their homes and seeking refuge in other parts of the country and neighboring states, according to the International Rescue Committee.
The exact number of deaths caused by the conflict is unknown. On Tuesday, the Sudanese Doctors Union, an NGO, said 822 civilians had died due to armed clashes, with over 3,200 injured.
However, the actual death toll is expected to be higher as many bodies left outside hospitals are not identified or registered. Corpses are lining roads in Khartoum, spreading an awful smell, according to Dabanga, a Sudanese news service.
Despite the Sudanese army and the Rapid Support Forces signing a commitment to protect civilians last week, fighting has been reported in recent days, causing problems for humanitarian relief.
Emergency response
Despite growing demand, the ICRC and other aid organizations have not had the necessary security conditions to conduct emergency response operations at the scale needed to assist and protect people affected by violence, with reports of direct threats and attacks against medical and humanitarian personnel, said Synenko.
In addition to the ongoing efforts, Synenko said ICRC personnel need to carry out more urgent humanitarian work including reestablishing contact with the many families separated while fleeing Khartoum or Darfur.
Alfonso Verdu Perez, head of the ICRC delegation in Sudan, said: "As a humanitarian worker, I'm frustrated to see such suffering and not be able to provide aid at the scale and speed needed. Facilitating humanitarian work is an obligation, … the urgency grows each day."
wangxiaodong@chinadaily.com.cn