China's role in pandemic fight hailed
By ZHAO RUINAN | China Daily Global | Updated: 2023-05-19 09:40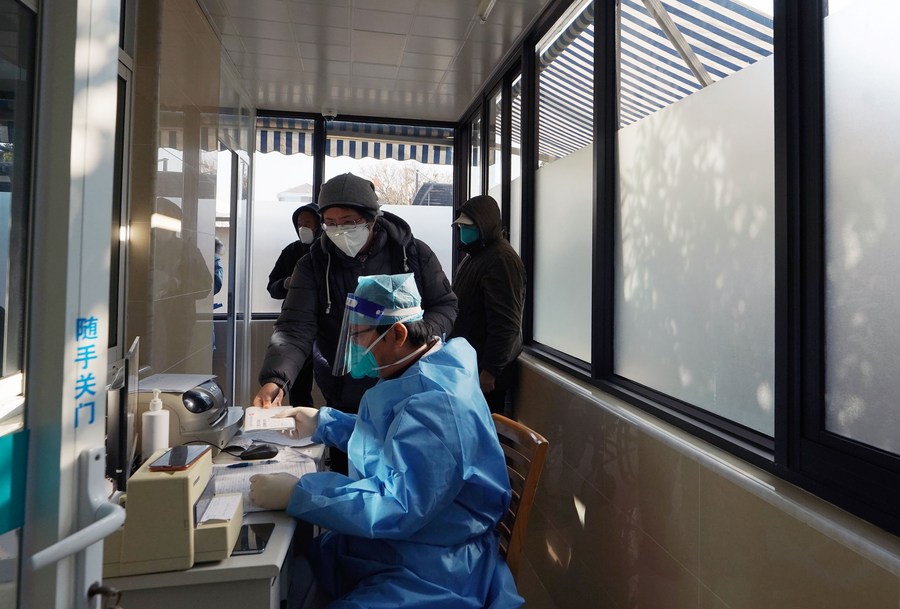 China has stood out and played a significant role in the global fight against the COVID-19 pandemic over the past three years, experts and officials said.
The remarks were made on Thursday in Beijing at the launch ceremony of a report titled International Development Cooperation: China's Practice. The report, issued by the China International Development Cooperation Agency, or CIDCA, detailed China's efforts in combating COVID-19 and providing international emergency humanitarian assistance in the past three years.
"Looking back on the past three years, international cooperation has become the most powerful weapon in the world's response to COVID-19, which has triggered the most severe recession in nearly a century, and China has made great contributions," Zhong Haidong, vice-chairman of the CIDCA, said.
On May 5, the World Health Organization declared that the spread of COVID-19 was no longer a global public health emergency. According to the United Nations, nearly 7 million people have died from the virus worldwide since the WHO first declared the emergency on Jan 30, 2020.
China's efforts have instilled confidence and hope in the international fight against the pandemic, said Zhong, adding that China has also helped developing countries deal with the global health emergency and bridge the global immunization gap by providing vaccines.
Medical aid
According to the report, China has provided billions of test kits, protective clothing, masks and other supplies to 151 countries and 13 international organizations around the world. It has also shipped a total of 5,246 metric tons of pandemic supplies.
China has so far delivered 520 million COVID-19 vaccine doses to 110 countries and four international organizations, including the Arab League, the African Union, UN peacekeepers and the UN Relief and Works Agency for Palestine Refugees in the Near East, the document said.
Muhammad Hasanein Khaddam, Syrian ambassador to China, said China "stood out as an exemplary case of humanity in the wake of the COVID-19 pandemic".
"China's assistance … was offered to those who needed it, and Syria was on the long list of recipients of the Chinese aid that included medical supplies and nearly 3 million doses of COVID vaccines," he said.
Medical assistance is only one part of China's global emergency humanitarian assistance. Recent years have witnessed frequent natural disasters, public health incidents and humanitarian catastrophes, and China has never stopped extending its helping hand, Zhong said.
According to the report, China spent a total of 15.2 billion yuan ($2.16 billion) on 822 foreign emergency humanitarian aid projects from 2018 to 2022.
Khaddam also thanked China's immediate response in the wake of the Feb 6 earthquake that claimed more than 41,000 lives in Turkiye and Syria.
zhaoruinan@chinadaily.com.cn