Kenyan, Chinese experts applaud BRI as it turns 10
By EDITH MUTETHYA in Nairobi, Kenya | China Daily Global | Updated: 2023-05-22 09:54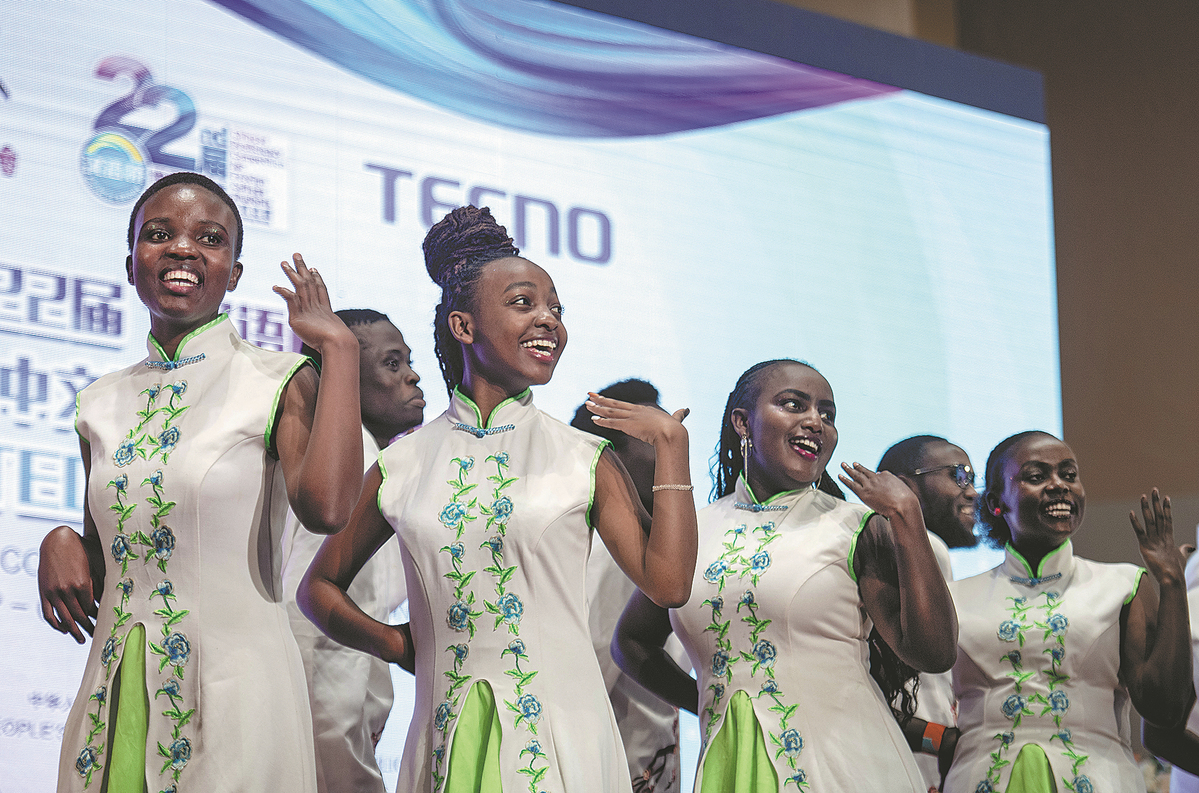 Experts from China and Kenya have praised the achievements of the Belt and Road Initiative as it marks 10 years of its establishment.
Experts who gathered for a symposium at the Chinese embassy in Kenya on Friday were committed to working together for high-quality BRI cooperation between the two countries.
John Kimondiu, secretary-general of the China Africa Friendship Association-Kenya Chapter, said the BRI has greatly benefited Kenya through construction of roads, railways, bridges and hospitals as well as support in the education sector.
"We appreciate it because without China, Kenya wouldn't be where it is today," he said.
"While making a speech four days ago in South Africa, President William Ruto indicated the importance of Kenya being part and parcel of the discussion but not being told what to do. China has been good in engaging us in discussion but not telling us what to do."
Dennis Munene, executive director of the China-Africa Centre at the Kenya-based Africa Policy Institute, said the BRI is inherently emancipating rather than enslaving Africa.
It is based on the continent's own priorities rather than external lenders, and the impact of the BRI in Africa is visible, positive and transformative, Munene said, adding that Kenya is a true beneficiary of the BRI and "we look forward to a more fruitful engagement between the two countries".
Li Bin, president of the African-Chinese People's Friendship Association, said Kenya is one of the countries with the most BRI projects.
"Many projects such as the standard gauge railway, Nairobi Expressway and the global trade center have effectively promoted local economic and social development."
China is Kenya's largest trade partner, and Kenyan fresh avocados are selling in China, Li said, adding that many of her students are studying in China.
Zhou Pingjian, the Chinese ambassador to Kenya, said the East African country is an important participant in the BRI.
"Kenya and China share growth through cooperation and discussions. There is a huge potential for construction of BRI projects. We can make full play of people-to-people exchanges."
China will stick to the principles of sincerity, real results, amity and good faith as well as pursuing the greater good and shared interest with Kenya, Zhou said.
Peter Kagwanja, chief executive of the Africa Policy Institute, said the BRI is a shining jewel of China's independent path to modernization, noting that it has been praised by experts as the most ambitious project in human history.
"Here in Africa, Chinese modernization meets African renaissance at the Forum on China-Africa Cooperation and BRI."
Through the BRI, China and Kenya are expanding the frontiers of globalization and working hand in hand to build a community of shared future for humanity, he said.