Greek PM ahead in poll, seeks majority
By CHEN WEIHUA in Brussels | China Daily Global | Updated: 2023-05-23 09:36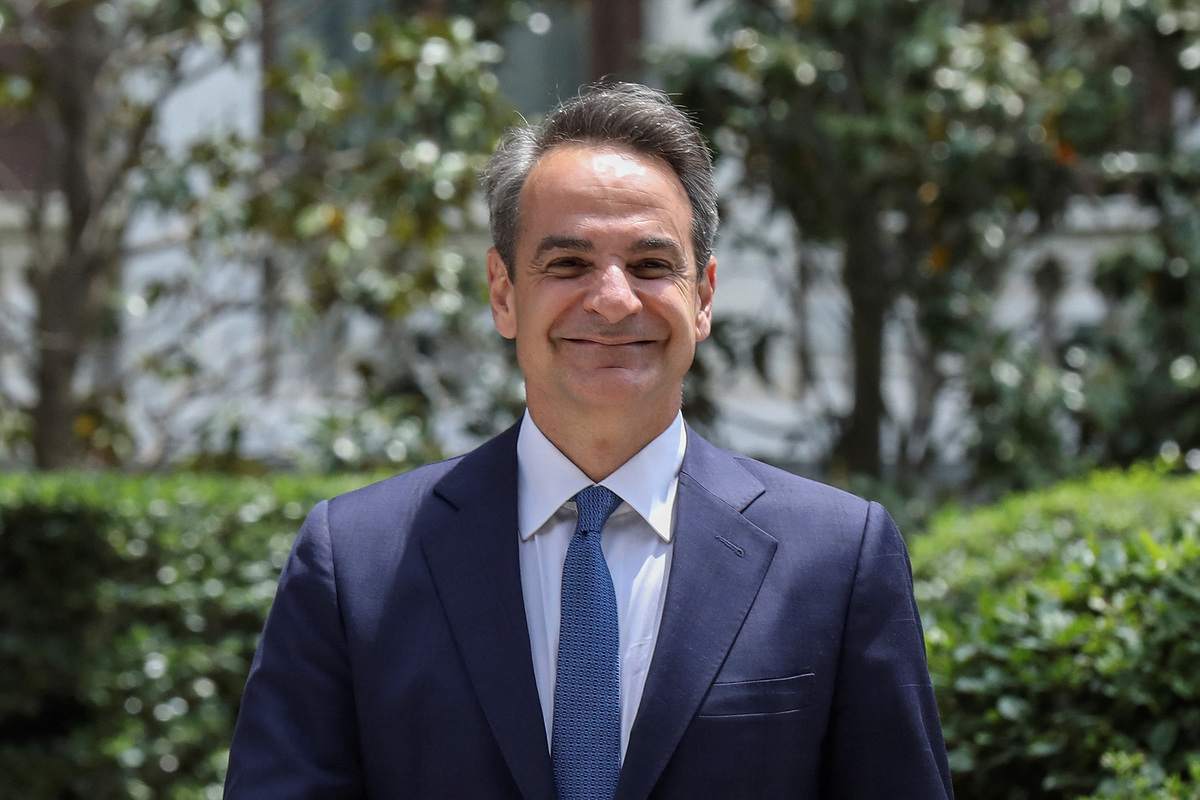 Greece's Prime Minister Kyriakos Mitsotakis, whose party won Sunday's election albeit short of a majority, said on Monday he would not form a coalition government and hoped for a new election.
Mitsotakis made the comments to President Katerina Sakellaropoulou, who formally offered him an opportunity to form a coalition under the constitution.
Mitsotakis' New Democracy party won 41 percent of the vote, or 146 seats in the 300-seat parliament, five seats short of a majority.
Mitsotakis told supporters that a "great victory surpassed our own expectations" and the result showed that Greeks have given the party a mandate for a four-year government.
"The people wanted the choice of a Greece run by a majority government and by New Democracy without the help of others," he said in a victory speech.
"We will move forward, boldly and steadily, to complete today's important first step, and be the final winners," he said, adding that Greeks "want a strong government".
The biggest rival, left-wing Syriza party led by former prime minister Alexis Tsipras, won only 20 percent of the vote, or 71 seats.
Tsipras said he had called Mitsotakis to congratulate him on the win, but he has also not given up, saying that "the electoral cycle is not over yet", adding that the next battle will be "critical and final".
Pasok, another socialist party, came in third by winning 11.5 percent of the vote, or 41 seats.
Voter turnout was 60.92 percent, according to the Ministry of Interior.
Starting from Monday, Sakellaropoulou will offer three days each to the three leading parties in parliament to form a coalition government. But it seems unlikely for Syriza and Pasok to succeed given Sunday's results.
If that process fails, a senior judge will be named interim prime minister and call for new elections, which could happen as early as June 25.
Under a new electoral law that comes into play in the next election, the winner can obtain a bonus of up to 50 seats, which now looks set for New Democracy based on the results.
New Democracy has ruled Greece for the last four years. The country's economic growth of 6 percent last year was among the strongest in the European Union, almost double the EU's average rate.
Sunday's victory was widely viewed as a win for Mitsotakis, whose government has suffered attacks from a wiretapping scandal and a deadly train collision causing more than 50 deaths and ensuing public outrage in February.
Mitsotakis, 55, comes from one of Greece's most powerful political dynasties. His father Konstantinos Mitsotakis was prime minister from 1990 to 1993; his sister Dora Bakoyannis was foreign minister from 2006 to 2009 and her son Kostas Bakoyannis is the current mayor of Athens.
Agencies contributed to this story.