Full consultation needed in Japan's Fukushima water plan: Ministry
By Wang Qingyun | chinadaily.com.cn | Updated: 2023-05-23 20:05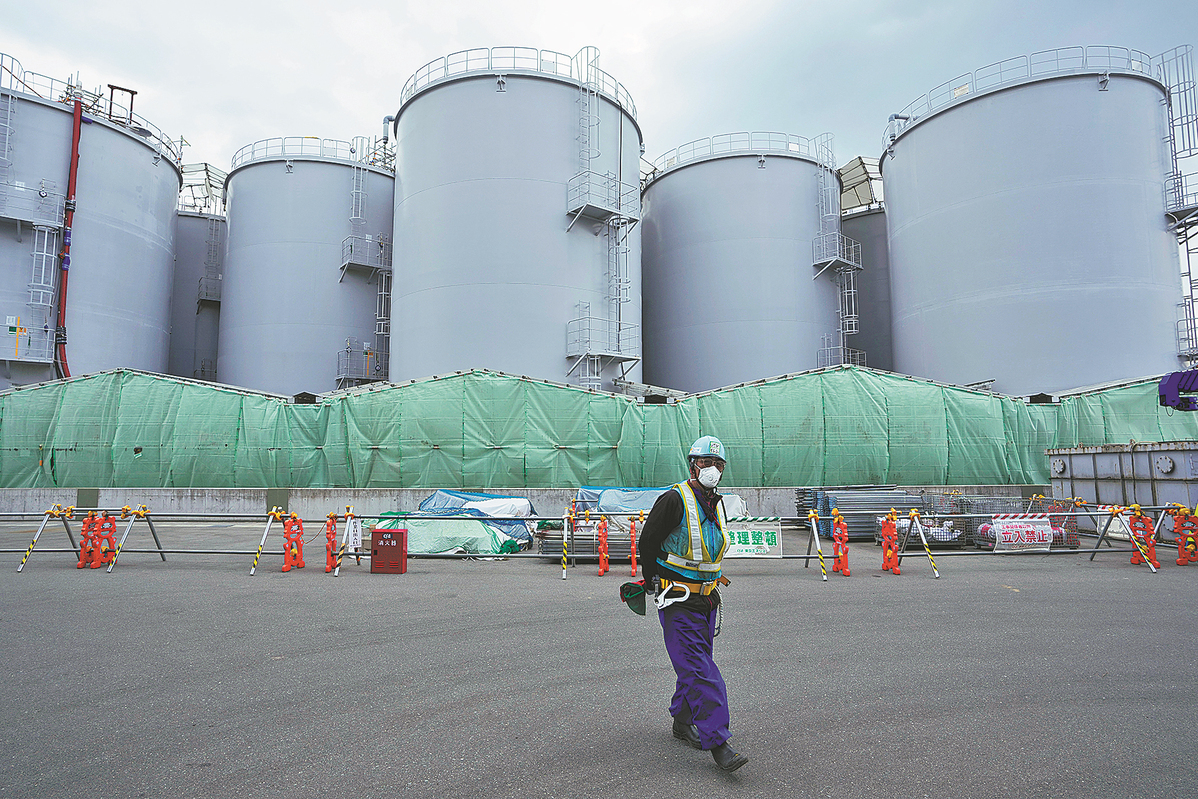 Japan should ensure its nuclear-contaminated water is treated in a scientific, open, transparent and safe way, and try its best to prevent risks, Foreign Ministry spokeswoman Mao Ning said.
Speaking at a regular news conference on Tuesday, Mao urged the world to stay alert against the potential of Japan using the International Atomic Energy Agency's assessment to seek support for its ocean discharge plan.
Mao made the remarks after the leaders of Group of Seven countries said in a communique they support the IAEA's independent review to ensure the discharge of nuclear-contaminated water will be consistent with IAEA safety standards and international law and it will not cause any harm to humans and the environment.
However, the IAEA task force invited by the Japanese government only assesses whether Japan's plan meets the institution's safety standards, Mao said, adding the task force is not authorized to assess other treatment plans.
Also, many radioactive nuclides in the contaminated water cannot be treated effectively, thus discharging the water may bring harm to the ocean and people's health, the spokeswoman said.
Humanity has never treated water contaminated by a nuclear accident by discharging it into the sea, Mao said.
Japan, which chose ocean discharge simply because it is less expensive, is shifting risks to other countries and humanity at large, the spokeswoman said.
Over the past two years, the country has been ignoring reasonable concerns and objections and attempting to garner support from other countries for its plan, Mao added.
The spokeswoman urged Japan to consider the wishes of all stakeholders and conduct full consultations with them, including neighboring countries.