Internet giant enters 'battlefield' for short stories
By Xu Fan | chinadaily.com.cn | Updated: 2023-05-24 15:16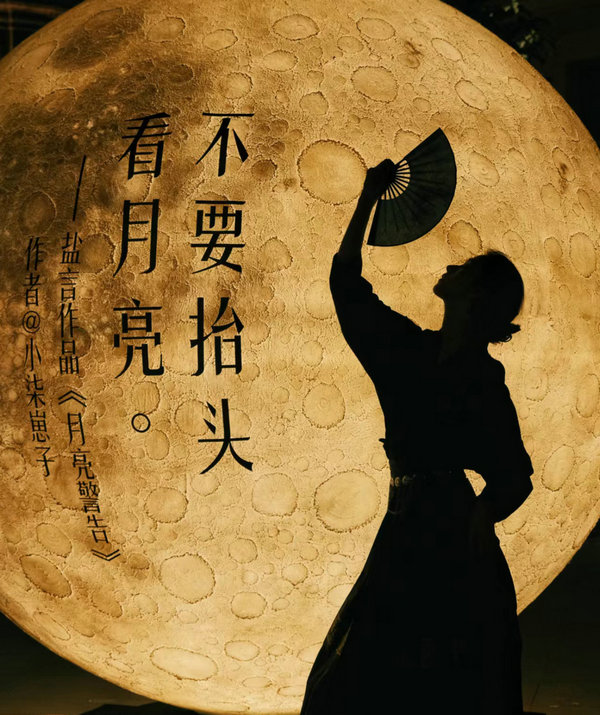 It is not uncommon to see passengers on crowded subway trains engrossed in online novels on their smartphones. However, the lengthy storylines often leave them addicted, pursuing another cliffhanger just as they reach their stop. Now, a new platform for creating and releasing short stories may allow them to finish a complete tale just in time before arriving at their destination.
Yan Yan Gu Shi (Salt and Words Story), a new app for storytellers to release short tales which can be mostly finished in 10 to 20 minutes, has been released by China's largest Q & A platform Zhihu on May 18.
An exhibition, which has been held in Beijing Funon in Qianmen Street between May 18 and 28, displays the painted iconic settings or other props of some of the most popular tales on the app, providing visitors with an immersive experience to play the roles.
Zhang Rongle, vice-president of Zhihu, said the appushers in a new competitive track to contend for the short-story market.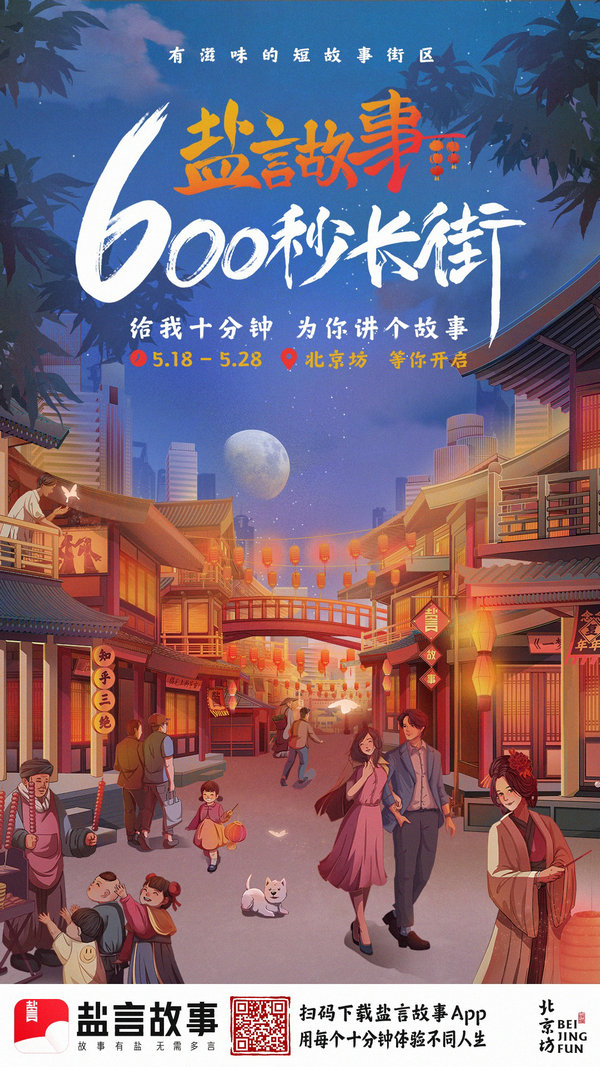 He said Zhihu, which is known for knowledge sharing in the question-and-answer format, has provided a brainstorming platform for storytellers. For instance, writer Ma Boyong's popular suspense novel The Longest Day in Chang'an was originally inspired by his reply to a question on Zhihu that asked, "What if a story like Assassin's Creed takes place in China during the Tang Dynasty (618-907)?"
Speaking that the platform has a huge amount of such content, varying in themes from netizens' personal experiences to their imaginations about fantastic elements like time travel, Zhang said this interesting and innovative content has laid the foundation for short-story creation.
By the fourth quarter of last year, Zhihu had a total of 13 million subscribers. Most of its young female users, mostly from first and second-tier cities, prefer to read short stories before falling asleep or during their lunch break, according to Zhang.