Tibet set for more growth based on its advantages
By Yang Zekun | chinadaily.com.cn | Updated: 2023-05-24 19:46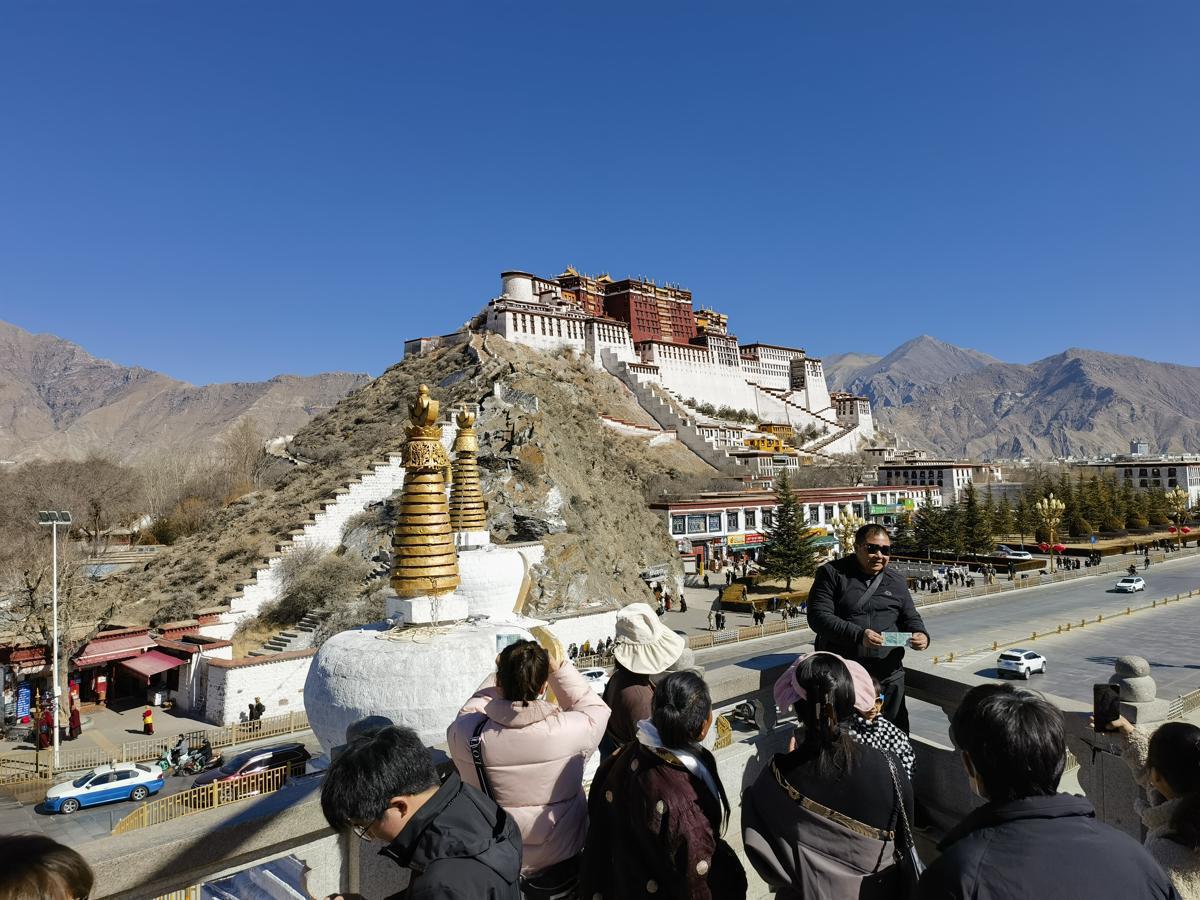 The Tibet autonomous region has made remarkable achievements in high-quality development over the past decade and it will further improve the growth pattern based on its advantages, said officials and experts.
Tibet has maintained rapid economic growth while investing heavily in education, healthcare, culture, housing, employment and social security, and it has caught up with nationwide efforts to build a well-off socialist society in an all-around way, the officials and experts said in Beijing on Tuesday while attending the 2023 Forum on the Development of Xizang, China. Xizang is the name of Tibet in Chinese.
Wang Junzheng, Party secretary of the autonomous region, said at the forum that Tibet's high-quality development will adhere to the general principle of seeking progress while maintaining stability and actively serving as well as integrating with the new development paradigm.
"We will attach great importance to cultivating and developing industries and the real economy, continuously optimize the business environment, vigorously promote the development of strategic emerging industries such as clean energy, the digital economy, general aviation and cultural tourism, and actively develop industries closely related to the work and daily life of the people, striving to protect and improve people's livelihoods," he said.
Tibet is an important channel for China to open up to South Asia, and it will vigorously implement measures to revitalize border areas and enrich lives by upgrading infrastructure, public services and industrial development, improving port clearance capacity, expanding trade and further deepening cooperation with neighboring countries and regions, he said.
Maria Gustava, ambassador of Mozambique to China, said that during her visit to Tibet, she witnessed Tibetans' strong commitment to accelerating efforts in promoting high-quality development through hard work, conservation of the ecology and pursuit of peace and stability to consolidate the achievements made in poverty alleviation.
"The region has gained vitality and is really going through a tremendous transformation and development.… Tibetans are living in much better conditions and their traditions, culture, language, religion and beliefs are being preserved and respected," she said.
She also praised the philosophy of inclusiveness in all endeavors related to rural development, enabling the region to develop based on its conditions and the protection of its local culture.
According to the regional government, the gross domestic product of Tibet increased from 71 billion yuan ($10 billion) in 2012 to 213.2 billion yuan in 2022. About 628,000 poor families were lifted out of absolute poverty during that period.
In the first quarter of this year, Tibet's GDP grew by 8.2 percent and per capita disposable income for urban and rural residents increased by 4.1 percent and 6.4 percent, respectively, with growth rates ranking at the forefront of the country.
Wang Jingcai, deputy director of the region's development and reform commission, said that Tibet boasts significant advantages in terms of its resources and unique characteristics, ranging from mountains, waterways, forests and grasslands to abundant energy reserves, minerals and tourism, all supporting the region's comprehensive development.
"Tibet's overall strength has made significant progress, as it leaps from lagging behind by a significant margin to advancing at a rapid pace; its high-quality development is now in the express lane," she said.
In recent years, Tibet's total economic output has made significant breakthroughs, its fixed asset investment has grown rapidly, the pace of infrastructure construction has accelerated, major industries have been promoted and the living standards of residents have improved considerably, further narrowing its gap with other provinces and cities, Wang said.
Education in Tibet has also achieved comprehensive progress and historic achievements, providing sound support for the region's overall high-quality development, with unprecedented enrollment rates at all levels and types of education, said Dang Jing, head of the regional education department.
Tibet had 3,409 schools by the end of last year, with 944,000 students, or one-quarter of the total population, enrolled. The enrollment rate for preschool education hit 89.5 percent and the average length of education for the working-age population was 10.2 years, said Dang.
yangzekun@chinadaily.com.cn