Athletes join critics of Paris 2024 Olympics ticket prices
By Jonathan Powell in London | China Daily | Updated: 2023-05-25 09:22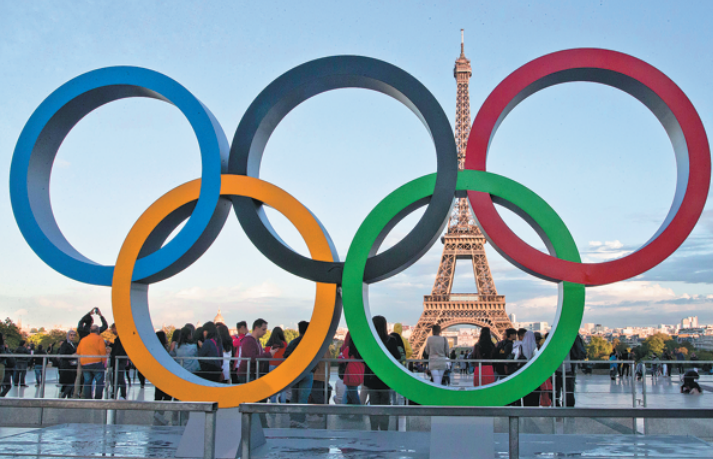 Athletes have added their voice to an uproar around ticket prices for the Paris 2024 Olympic Games, claiming the high cost contradicts organizers' promise that events would be accessible to everyone.
Two-thirds of tickets in the second phase of sales were snapped up within hours of going up for sale on May 11. Nearly 1.5 million additional individual tickets were made available, after more than 3 million were sold as multi-event packs during the first phase, Agence France-Presse reported.
"Frankly it started very strong, almost too much so. It's proof of the huge enthusiasm," the organizing committee said.
Of the 1 million lowest-priced seats promised at 24 euros ($26), 150,000 were offered in phase two. However, those tickets sold out fast and prices rose substantially. Just three days after phase two started, tickets for the athletics semifinals cost up to 980 euros and opening ceremony tickets reached 2,700 euros.
The exorbitant prices conflict with the "Games for all" promised by Paris 2024 chief Tony Estanguet, a former champion slalom canoeist.
Estanguet has previously stated tickets were cheaper than at the London 2012 Games. However, critics have noted that double the amount of low-cost tickets were available in London, reported The Times newspaper.
Amid ongoing criticism about the price, organizers stressed on Tuesday that "hundreds of thousands" of people will be able to watch the opening ceremony of the Paris Olympics for free.
The final figure for the number of people who will be granted tickets for the vast and ambitious outdoor opening ceremony along the river Seine is still under discussion.
"Hundreds of thousands," Interior Minister Gerald Darmanin told a news conference when asked about the number of people on Tuesday. "It will depend on the weather and the publicity you do for it."
As was seen in the first phase of sales, there has been an explosion of vocal protest, particularly on social media.
Athletes have expressed scorn over the prices. Belgian Nafissatou Thiam, a two-time Olympic heptathlon champion, told Belgian media DH: "I'm not even sure that my family will be able to come to see me, it's so expensive."
French judoka Amandine Buchard, a world bronze medalist, blasted organizers on Twitter: "Olympic Games accessible to all, you said … In fact, you have to take out a bank loan so that families and loved ones can have the chance to come and see us… Well at least if by then there are still tickets."
Alexis Corbiere, a member of Parliament with the France Unbowed party, last week noted that 2,700 euros for the opening show were more than double the French monthly minimum wage.
"For these 2024 Games, the important thing is not to take part but to be one of the richest people on this planet," he tweeted.
Estanguet said organizers had expected the criticism. He said: "We were warned that the sales periods were a difficult time. But we underestimated the scale."
Agencies contributed to this story.