Ministry rejects hacking claims of Western agencies
By Mo Jingxi | chinadaily.com.cn | Updated: 2023-05-26 04:11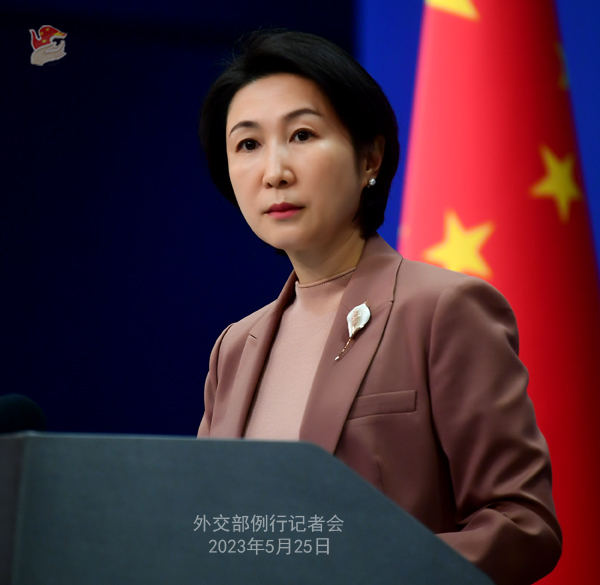 Foreign Ministry spokeswoman Mao Ning on Thursday dismissed as false hacking allegations made against China by Western intelligence agencies and Microsoft, saying it was "a collective disinformation campaign of the Five Eyes initiated by the United States to serve its geopolitical agenda".
In a blog post published on Wednesday, Microsoft claimed it had uncovered stealthy and targeted malicious activity aimed at critical infrastructure organizations — from telecommunications to transportation hubs — in the US, and the attack had been carried out by a State-sponsored Chinese hacking group called Volt Typhoon.
"We noted this extremely unprofessional report, a patchwork with a broken chain of evidence," Mao said at a regular news briefing in Beijing.
The spokeswoman said China has also noted that US intelligence agencies, including the National Security Agency, and their counterparts from Canada, the United Kingdom, Australia and New Zealand, members of the Five Eyes Alliance, have jointly issued a similar report.
"It is widely known that the Five Eyes is the world's biggest intelligence association and the NSA the world's biggest hacking group. It is ironic that the Five Eyes jointly released a report filled with disinformation," she said.
Mao said the involvement of a certain company in the reports indicates that aside from government agencies, the US is using additional channels to spread disinformation.
"This is not the first time — and certainly not the last time — for them to do so. Whatever their subterfuge, it will not change the fact that the US is the champion of hacking," she said. 
Investigation reports released by Chinese institutions in September last year accused the US of using 41 specialized cyber weapons to launch more than 1,000 attacks on China's Northwestern Polytechnical University and stealing core technical data. The US has not yet offered an explanation on the matter.
Mao said that Washington should immediately explain its own cyber attacks instead of diverting public attention with false information.