Coach to open more stores in China
By ZHONG NAN | China Daily | Updated: 2023-05-26 09:12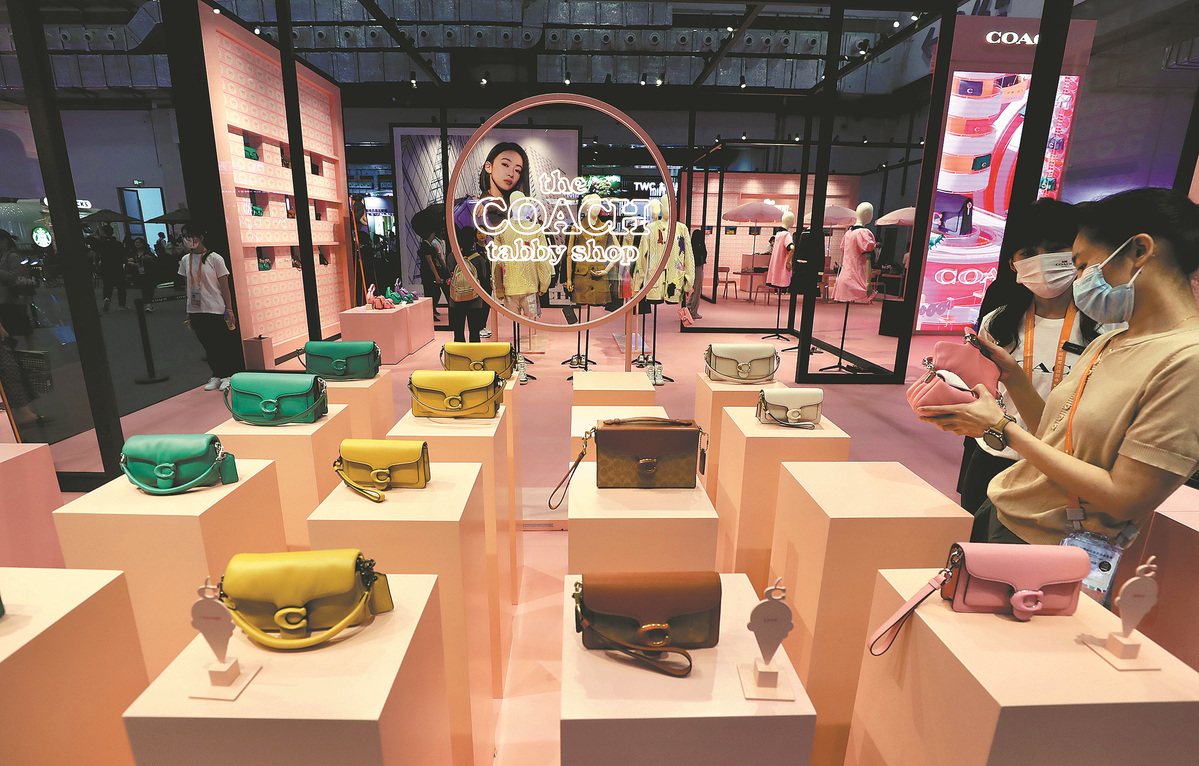 Coach New York, a US-based fashion brand that specializes in leather handbags, luggage and accessories, will open 12 more outlets across China this year, its top executive said, as the country boosts policy support to increase consumer spending and unleash purchasing power.
The New York-based company will keep pace with China's rapidly changing retail environment and attract more young shoppers, especially Gen Z consumers, via various brand promotion channels, said Todd Kahn, CEO and president of Coach New York.
Gen Z refers to people born between the mid-1990s and the early 2010s.
Coach, a main brand of US multinational luxury fashion group Tapestry Inc, had 280 stores across China by the end of 2022, and opened 13 outlets in cities such as Jiaxing, Zhejiang province and Dandong, Liaoning province from January to April. It will open a further 12 stores in other cities this year.
In addition to deploying more resources on online and digital-related sales channels, such as video-sharing platform Douyin and Bilibili, Kahn said the company will continue to participate in key international trade fairs, including the China International Import Expo and China International Consumer Products Expo, to drive brand awareness and support the country's efforts to promote foreign trade and attract global capital.
He said Coach has seen a notable improvement in store traffic in China since the beginning of 2023 and its sales have soared 20 percent year-on-year in the third quarter of its 2023 fiscal year.
"In the meantime, we have started to see an uptick in the domestic travel market, including significant gains in our businesses in the Hong Kong and Macao special administrative regions, as well as a pickup in the Hainan Free Trade Port," he said.
Eager to expand its market presence in the Hainan FTP, Tapestry Inc launched its China travel retail headquarters in Hainan last year, marking an important milestone for its travel retail business in the country. Coach currently runs six duty free stores and three retail stores in Hainan.
"Looking ahead, Tapestry has an ambitious plan to open another 10 new retail and duty-free stores in China in the next three years and increase our retail sales, including tax-free business," he said. "We look forward to working with more local partners to better respond to Chinese consumer demand."
China stands out among emerging markets as a behemoth with immense potential for growth in the luxury goods market. One of the key factors contributing to this is the country's significant population of middle- and high-income consumers, which is projected to double in size by 2030, according to Bain &Company, a Boston, Massachusetts-based consultancy.
Boosted by these factors, China's retail sales of consumer goods — a major gauge of consumption — grew 8.5 percent year-on-year to top 14.98 trillion yuan ($2.16 trillion) in the first four months of this year. The growth in this category surged 18.4 percent on a yearly basis to 3.49 trillion yuan in April alone, data from the National Bureau of Statistics showed.
According to Kahn, Chinese consumers are displaying rapid changes in their shopping habits, preferences, and brand discovery methods. These purchasing behaviors require companies to maintain proximity to their customers in order to adapt swiftly.
With China expanding many programs to attract foreign investment, boost market confidence and reinforce its position in the global supply chain, multinational companies will have a greater incentive to relocate their innovation and production centers to China to be closer to consumers who are at the forefront of technology adoption, demographic changes and new purchasing behaviors, said Guo Xin, a marketing professor at Beijing Technology and Business University.