Polish expert calls for stronger ties with Chinese players in batteries
China Daily | Updated: 2023-05-26 09:24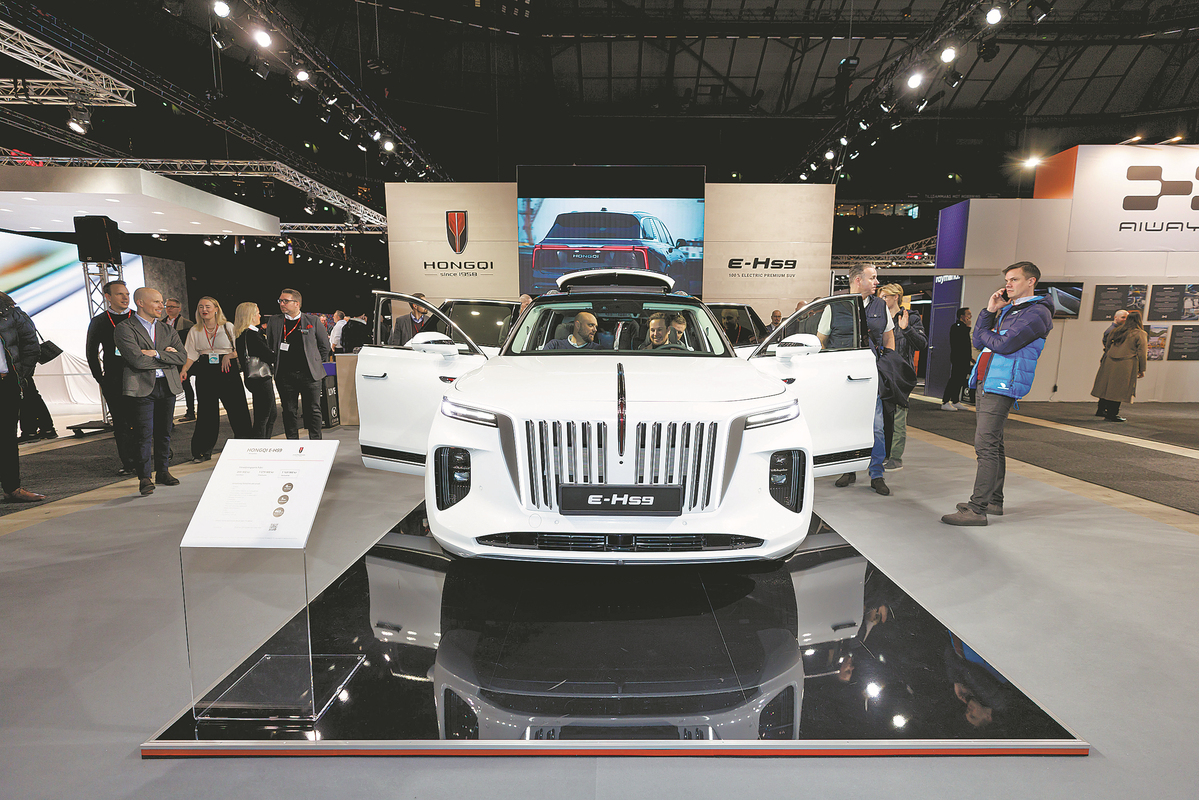 WARSAW — A Polish expert said that he would see China, which accounts for 77 percent of the global battery cells output, as a partner rather than a competitor for Poland in this field.
Poland has overtaken the United States with the world's second-largest lithium-ion battery production capacity, behind only China, according to a report published last month by the Polish Alternative Fuels Association (PSPA).
"I think the European and Polish e-mobility value chain is pursuing partnerships in all areas. So, wherever there is a technological partnership, and a partnership that leads to zero emission transport, then it's definitely on the table," said Aleksander Rajch, a board member of the PSPA, told Xinhua News Agency in a recent interview.
Rajch said that he attributes China's success in the automotive battery industry to its big internal market, technological competitiveness and access to resources.
"China holds huge access to deposits of lithium and other critical raw materials. So, China is self-sustaining. It has a huge market and huge potential," he said. "The Chinese lithium-ion battery companies are coming to Europe, so the innovation is coming to Europe as well."
Rajch, also the external affairs director of the PSPA, Poland's largest NGO promoting e-mobility, said that in addition to good economic conditions and low costs for starting businesses, Poland also has a "skilled workforce and proximity to the largest automotive market in the European Union, the German market."
Poland produces e-buses, components for charging infrastructure, software solutions, and lithium-ion batteries. "It's a very good value chain," Rajch said.
Poland's production capacity rose to 73 gigawatt-hours, or 6 percent of the world's total in 2022, according to the report. The value of exports in the battery sector increased 38-fold over the last six years from around 1 billion zloty ($240 million) in 2017 to 38.6 billion zloty in 2022, according to the Central Statistical Office of Poland.
Noting that the electric vehicles industry has been growing exponentially in China in recent years, Rajch said he expects more Chinese EVs on the roads in Europe.
"With this new technology — electric mobility and everything that it entails — China is coming in as a very big and equal, if not dominating, contender to this (domain)," he said.
"The market will change, and roads will change … There'll be more mixed offers in Europe," Rajch said.
Xinhua