Actuaries body hails eased grip over ownership
By SHI JING | China Daily | Updated: 2023-05-26 09:31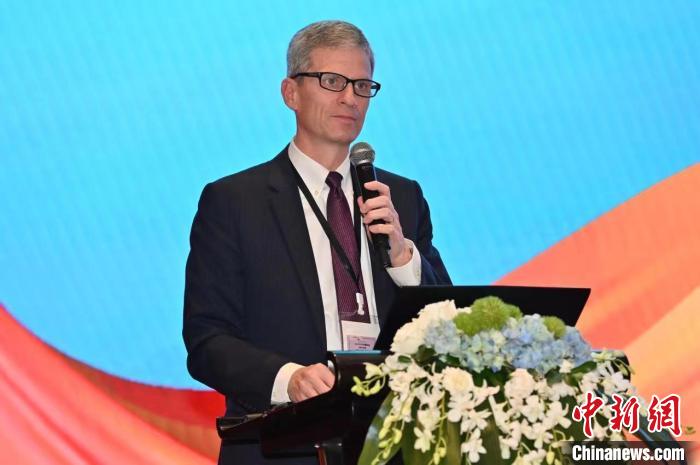 SOA: Relaxed measures to enhance operating flexibility, drive innovation
China's huge market size, the ongoing maturity of the insurance industry and the relaxed grip on foreign ownership all point to more room for the development of foreign insurance companies' operations in the country, said Andrew Peterson, managing director of the international department at the Society of Actuaries.
Peterson made the comments during his first visit to China in three years to attend the SOA China Symposium held in Shanghai in mid-May.
Relaxed measures regarding ownership of foreign insurance companies will allow more flexibility in how foreign insurance companies operate in the Chinese market, he said. While competition will intensify, it will also drive innovation, providing more choices to consumers.
Since early 2020, the limit on foreign ownership of life insurance companies has been completely removed. Foreign ownership limits on insurance companies' asset management firms were completely lifted in August last year.
Based on experiences in other markets, the relaxed grip on ownership may drive consolidation in the Chinese insurance industry. In other words, international insurers may acquire local companies to further facilitate the former's operation in the Chinese market, added Peterson.
China's rollout of the personal pension scheme late last year also indicates growth opportunities for foreign insurance companies, as it is the field where these companies have much strength, according to Peterson. But products should be adapted to local demand, he noted.
In mid-January 2020, Germany-based Allianz set up the first wholly owned foreign insurance holding company in China. Industry giant AIA Group was approved to set up the first wholly owned foreign life insurance company in China in June 2020.
According to the China Banking and Insurance Regulatory Commission, which has been incorporated into the National Administration of Financial Regulation, up to 68 foreign insurance firms and 79 representative offices of overseas insurance institutions have been operating in China since the end of 2022. The total assets of foreign insurers amounted to 2.26 trillion yuan ($319.6 billion) by the end of last year, up 552 percent from 10 years ago.
The digital transformation within the Chinese insurance industry over the past few years has also been quite noticeable, Peterson said.
China Reinsurance updated in July its catastrophe model for typhoons by integrating engineering and financial statistics. Shanghai-based Zhong An Insurance teamed up with online consultation platform Alibaba Health and rolled out in June a chronic disease insurance product for diabetic patients. All these are based on the integration with digital platforms or state-of-art technologies, such as predictive analytics, data science or artificial intelligence, he said.
Peterson said people have become more aware of the importance of insurance due to the COVID-19, which is not only true in China but also worldwide.
In addition, people come to understand that tail effects from extreme events with low probability may have significant impacts when they do happen, he added. Actuaries are important under such circumstances to educate industries and governments on the importance of risk management.
Meanwhile, actuaries should help price products more appropriately in such extreme events, making products affordable and preventing insurance companies from bankruptcy due to erroneous pricing, he said.
Actuaries analyze the financial costs of risk and uncertainty using math, statistics and financial theory to assess the risk of potential events to help businesses and clients develop policies that minimize risk costs. Actuaries' work is essential to the insurance industry.
Founded in 1889, the SOA is the world's largest professional institution for actuaries, serving more than 32,000 members as of December 2022. The number of SOA members has risen 50 percent over the past five years to 1,400 in China.
Describing actuaries as a "small profession", Peterson estimated that there may be 100,000 actuaries around the world. In the Chinese market, the demand for such talents will be greater than supply in the short term, he added.