Does China pose the biggest threat to global security and prosperity?
By Natasha Hawa | chinadaily.com.cn | Updated: 2023-05-26 14:54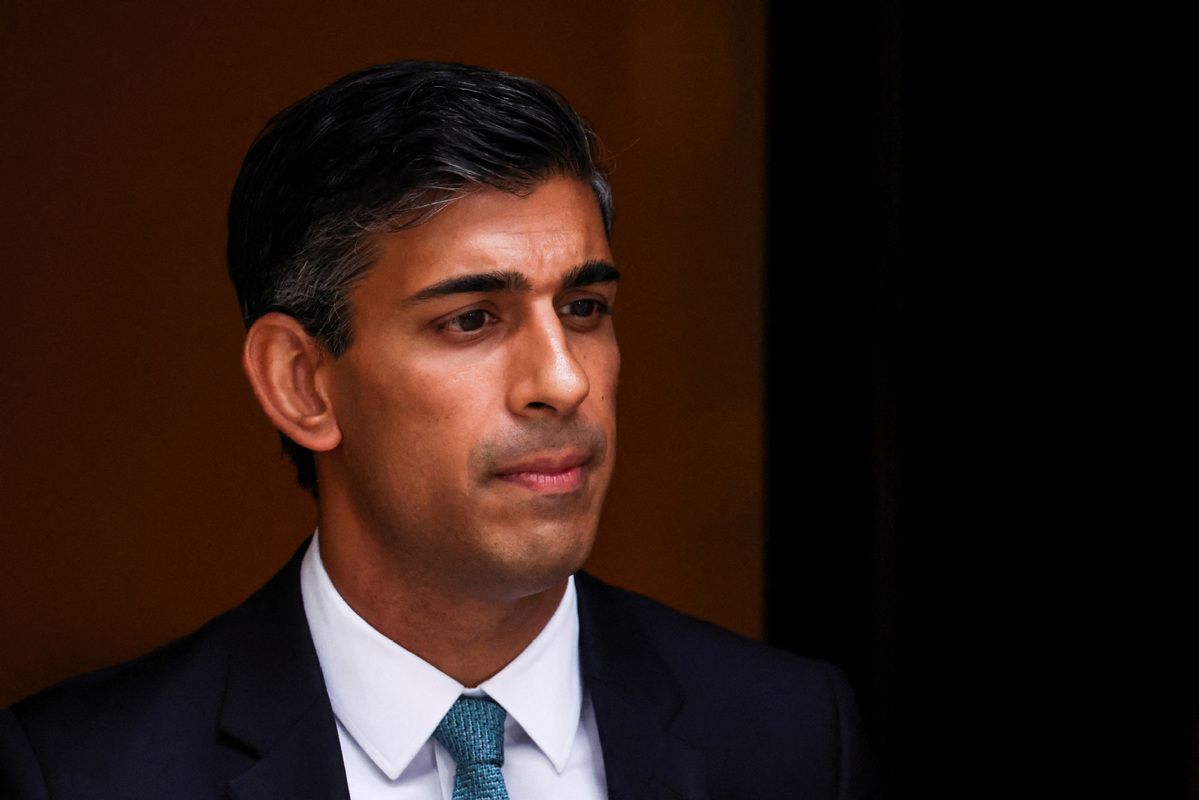 British Prime Minister Rishi Sunak, at the recent G7 meeting in Hiroshima, stated that China poses the biggest threat to global security and prosperity, with means and intent to reshape the world order. The G7 members also expressed concern over the South China Sea. One must consider, however, whether the Prime Minister's statements are valid and, if valid, can be regarded positively.
It is true that China has recently played a pivotal rule on the global stage. For example, China brokered reconciliation between Iran and Saudi Arabia, which is a momentous achievement given the fact that diplomatic relations had been severed between the two nations for approximately seven years. Beijing also has expressed a desire to broker negotiations between Russia and Ukraine in order to solve the current conflict in Ukraine. Therefore, it appears that China wishes to play a role on the world stage in terms of peacefully brokering the restoration of diplomatic relations and the end of conflicts.
It is important to note that, thus far. Western nations have been at the forefront of driving world order. They have used wars, conflicts and sanctions as tools to coerce and control nations. For instance, Western nations placed sanctions on Saddum Hussein's Iraq in the 90's, prohibiting imports and exports with Iraq. These sanctions had a catastrophic impact on Iraq. Saddum was ultimately removed from power and countries like Iraq and Libya faced years of civil war and political upheaval following the removal of their leaders.
In terms of prosperity, China is undeniably a prosperous and economically developed nation. Some economists deem China's GDP to be larger than that of the US' (in terms of purchasing power parity). Furthermore, according to some scholars, China's growth rate is also higher than that of the US. However, it is important to note that the West's desire to outsource manufacturing and supply chains to China has enabled China to drive the growth of its economy. As companies in the West have benefited from lower costs of production, so too has China benefited from increased trade with these companies. China now accounts for 28.7% of the global output for manufacturing.
In terms of Taiwan, if the Chinese mainland was to resolve this diplomatically, this should be welcomed and allowed to transpire without the interference from third parties. China has demonstrated that it can resolve disputes diplomatically and this should be encouraged in order to avoid armed conflict and the potential loss of life. Third party involvement will only exacerbate the situation and lead to potential violence.
Thus, China has, and may well have in the future, the power to reshape world order. However, this can be interpreted positively if China continues on the path of peaceful diplomacy.
The author is an independent journalist based in the UK. The opinions expressed here are those of the writer and do not necessarily represent the views of China Daily and China Daily website.
If you have a specific expertise, or would like to share your thought about our stories, then send us your writings at opinion@chinadaily.com.cn, and comment@chinadaily.com.cn.