WHO recognizes China for health promotion for elderly
By China Daily | chinadaily.com.cn | Updated: 2023-05-26 17:07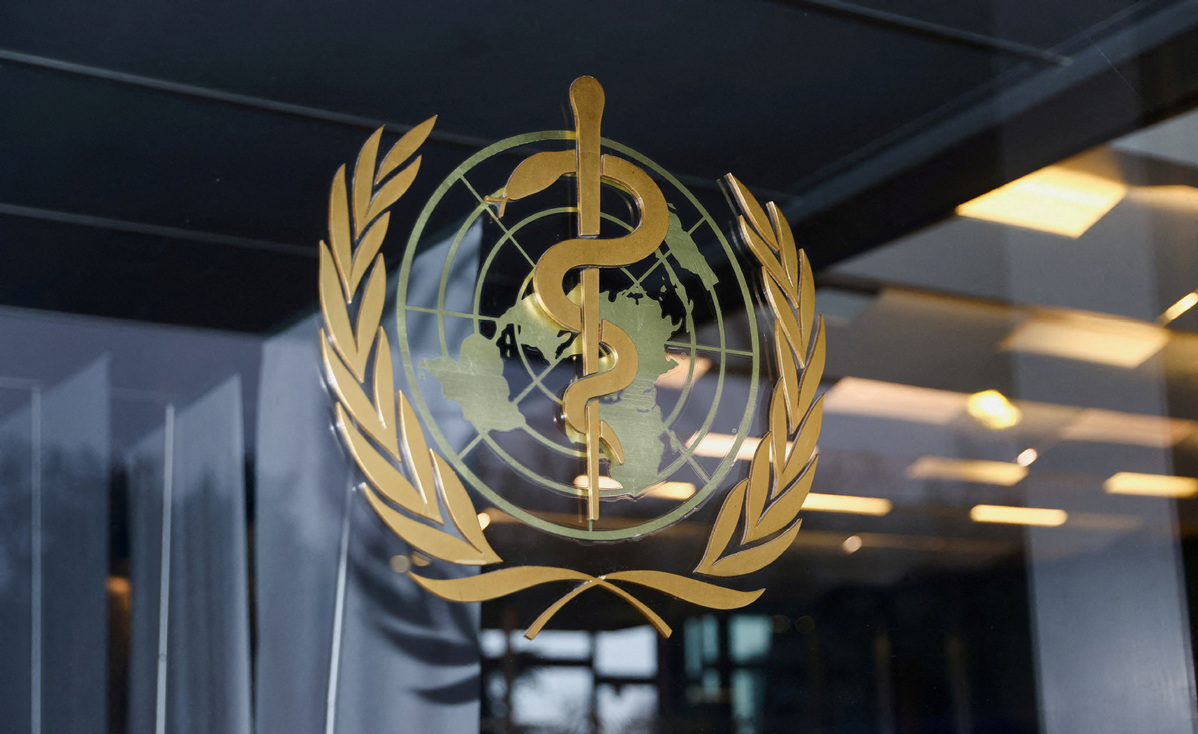 The World Health Organization honored a Chinese institution on Friday for its contribution to the promotion of health care for the elderly.
The His Highness Sheikh Sabah Al-Ahmad Al-Jaber Al-Sabah Prize for Research in Health Care for the Elderly and in Health Promotion was presented by the State of Kuwait Health Promotion Foundation to China's National Center for Chronic and Non-communicable Disease Control and Prevention at the 76th World Health Assembly in Geneva, Switzerland.
The Chinese institution has hosted a department focusing on the health of older people since 2013.
The WHO said the Chinese institution has delivered a broad range of activities that advance health promotion for the elderly, including a death registry, national surveillance for non-communicable diseases, a nationally representative survey on health literacy in older age, and a dedicated knowledge toolkit for the elderly.
The WHO also mentioned the center's project that aims to improve the mental and cognitive health of older people, which involves more than 700,000 people from nearly 2,000 urban and rural areas. The work involves the construction of a mental health database, to better understand the needs of older people.
"The Chinese often say filial piety is the most important of all virtues, and respecting and loving the elderly has always been a traditional virtue of the Chinese people," said Wu Jing, director of the center, upon accepting the award. "Putting people and their lives first, the Chinese government has attached great importance to elderly health and implemented a healthy aging strategy and a healthy China strategy. China has also integrated the concept of healthy aging into the entire process of socioeconomic development."
Wu added that the award will also offer an "opportunity to share more Chinese experience and wisdom, work closely with global partners and make more contributions to this course, a course full of love and warmth".
"Respecting the elderly is a fact not only expressed in words but also in practice," Wu added.
Ahmad Al-Awadi, the State of Kuwait's minister of health, said when presenting the award that he wished China further progress and success in its health care endeavors.
It was the fourth time China had won the award.
In addition to China, individuals or organizations from Nepal, Thailand, the Philippines, Lebanon, Guatemala, and Bahrain also received awards for advances in public health or the health of local communities.
"At a time when the world faces many challenges, each of you is an inspiration and a reminder of the progress that can be made to improve health and well-being for all. I salute you all and I thank you all," Tedros Adhanom Ghebreyesus, the WHO's director-general, said at the awards plenary.