China's C919 debut flight welcomed with water salute
By WANG YING in Shanghai | chinadaily.com.cn | Updated: 2023-05-28 13:35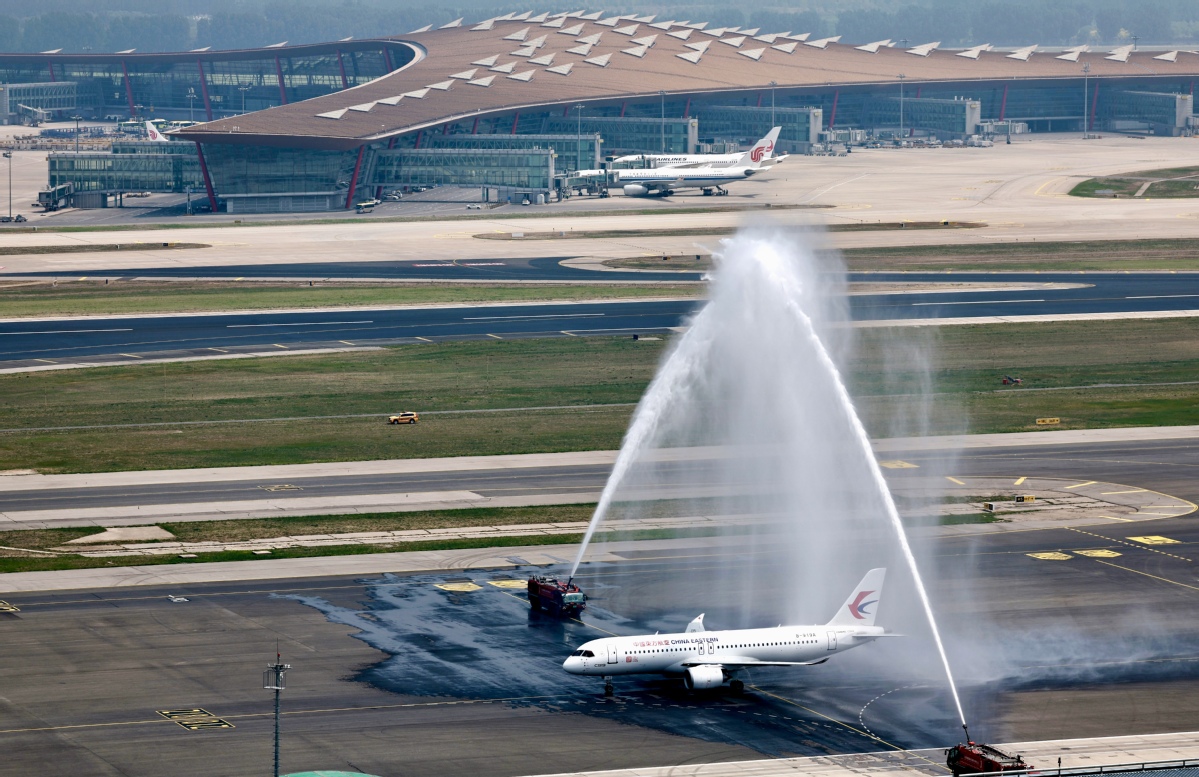 Welcomed with a conventional water salute at the Beijing Capital International Airport, the C919, China's first self-developed narrow-body jet, successfully completed its maiden commercial flight by its global customer China Eastern Airlines on Sunday.
Some 130 passengers experienced the flight with MU 9191, which took off from the Shanghai Hongqiao International Airport at 10:32 am, and landed at the Beijing Capital International Airport at 12:31 pm after about two hours flying in the air.
Launching its maiden experimental flight in 2017, the first-ever C919 was delivered to China Eastern Airlines in Shanghai on December 9 by its manufacturer Commercial Aircraft Corp of China, or COMAC.
The first C919 has a layout of 164 seats, including eight seats in business class and 156 seats in economy class.
Comparable to the Airbus A320 and the Boeing B737 series, COMAC's C919 is expected to break the duopoly of Boeing and Airbus.
The return flight of MU 9192 is scheduled to fly back to Shanghai from the Capital in the afternoon.