Aito's 100,000th vehicle rolls off assembly line
chinadaily.com.cn | Updated: 2023-05-29 13:43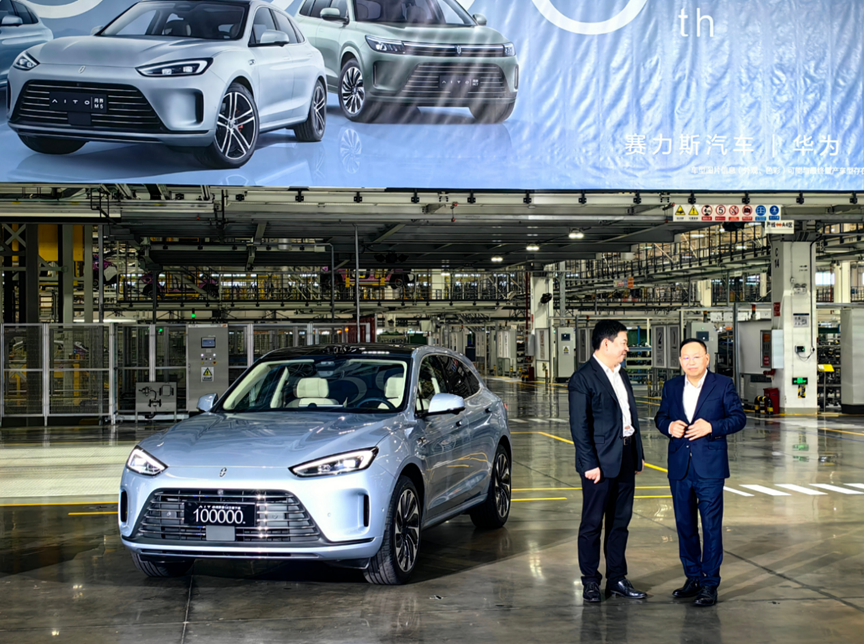 Chinese carmaker Seres saw the 100,000th Aito vehicle roll off the assembly line in its plant on Saturday in Chongqing, a major city in Southwest China.
It took Aito to produce 100,000 vehicles in 15 months and thus made the brand co-built by Seres and Huawei as the fastest-growing NEV marque.
Zhang Xinghai, chairman of Seres, said the milestone marks the initial victory of its cooperation with Huawei.
The two companies started cooperation in 2021 and have leveraged their respective strength in core technologies, products and sales channels.
Their collaboration has seen three models hit the market in less than one year.
Their first model, the Aito M5, started deliveries in March 2022, which was soon followed by the Aito M7. In October the same year, deliveries started of the electric Aito M5.
Seres has invested over 20 billion yuan ($2,830 million) in the NEV sector over the past years, of which 12 billion is on Aito's research and development.
The two inked a deal to deepen their cooperation in February, with the goal being that each does what they excel to achieve win-win results, said Zhang.
Seres has set an ambitious goal for Aito's cumulative deliveries to reach 5 million units in 10 years.
China is the largest market for NEVs in the world, with the deliveries expected to reach 9 million units this year, up from 6.88 million in 2022, according to the China Association of Automobile Manufacturers.