Rational US policy toward China ideal birthday gift for Kissinger
China Daily | Updated: 2023-05-30 08:20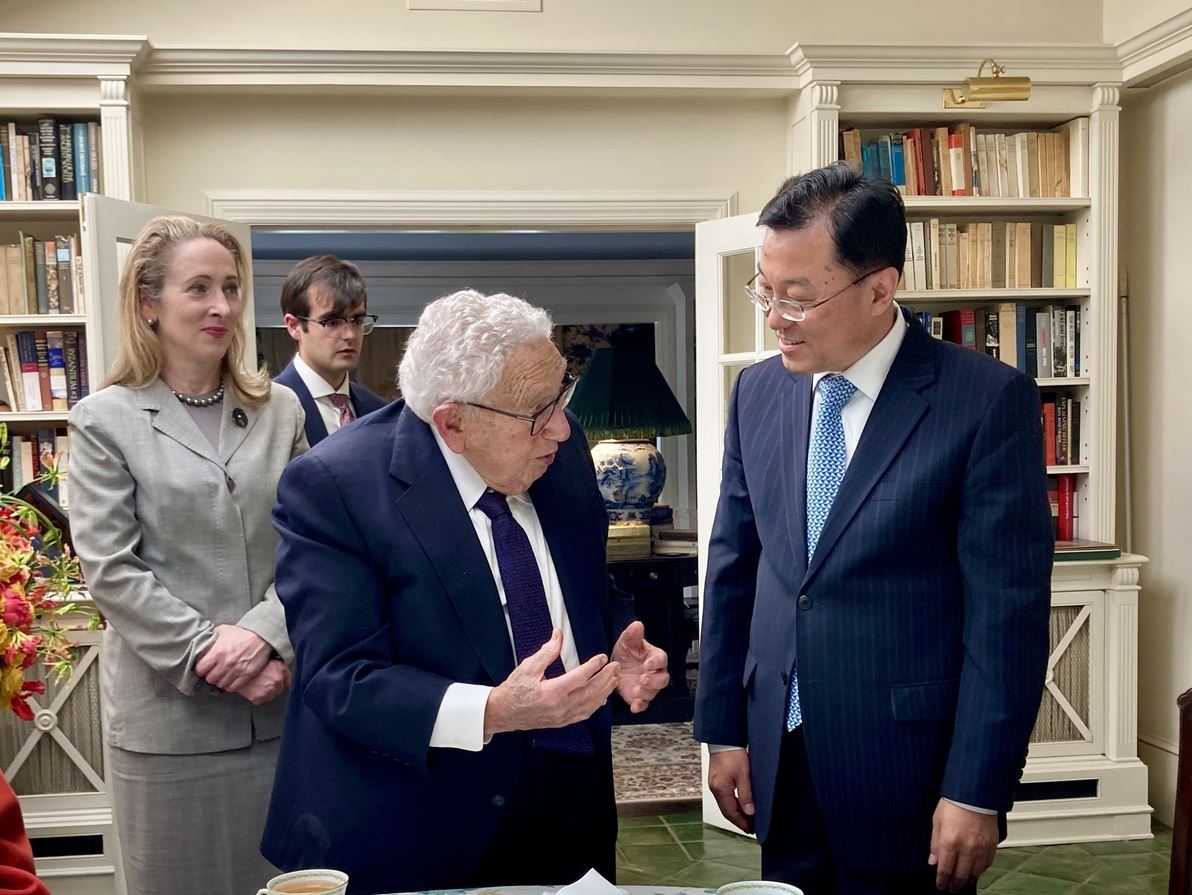 China's new ambassador to the United States Xie Feng met former US secretary of state Henry Kissinger — a key enabler of the reconciliation between Beijing and Washington in the 1970s — in Kent, Connecticut, on Friday to congratulate him on his 100th birthday.
More than 50 years since the thawing of relations between the two sides, China's policy toward the United States has maintained continuity and stability. However, in recent years, the US has been insisting on treating China as a rival because of its wrong perceptions.
Kissinger's pragmatic approach, which contributed to the founding of diplomatic relations between China and the US in 1979, is more necessary today than ever before, as China-US relations are at a crossroad. It is indeed necessary for policymakers in Washington to heed the diplomatic wisdom of this centenarian.
Pragmatism means putting national interests above ideology, accurately grasping the evolution of international relations, and rationally and pragmatically formulating foreign policies. But some US politicians blindly define the US' national interests from the perspective of ideology. They are playing zero-sum games with those they view as their ideological foes.
The partisan politics in the US have already hijacked the country's China policy to such a degree that the politicians blame China for almost all of the US' domestic troubles.
As Kissinger suggests, US politicians should take a long-term view and advance their foreign strategy in a responsible way. They should bear in mind that Sino-US relations are arguably the most important bilateral relations in the world, so the priority should be on maintaining peace and stability, rather than engineering confrontations.
A new Cold War between China and the US will be unavoidable if Washington continues to base its China policy on its misunderstanding of China and its own interests.
In an interview on the eve of his 100th birthday, Kissinger argued that the fate of humanity depended on whether the US and China can get along peacefully, and advised US politicians to take China's concerns seriously.
It is to be hoped that the US side will draw on the wisdom of this senior statesman to adopt a rational and pragmatic policy toward China, and honor the three China-US joint communiques. This will be in the interest of both countries and the world and, perhaps, be an ideal birthday gift to this centenarian.