Sci-tech advancement to benefit Chinese people, whole world
Xinhua | Updated: 2023-05-31 08:48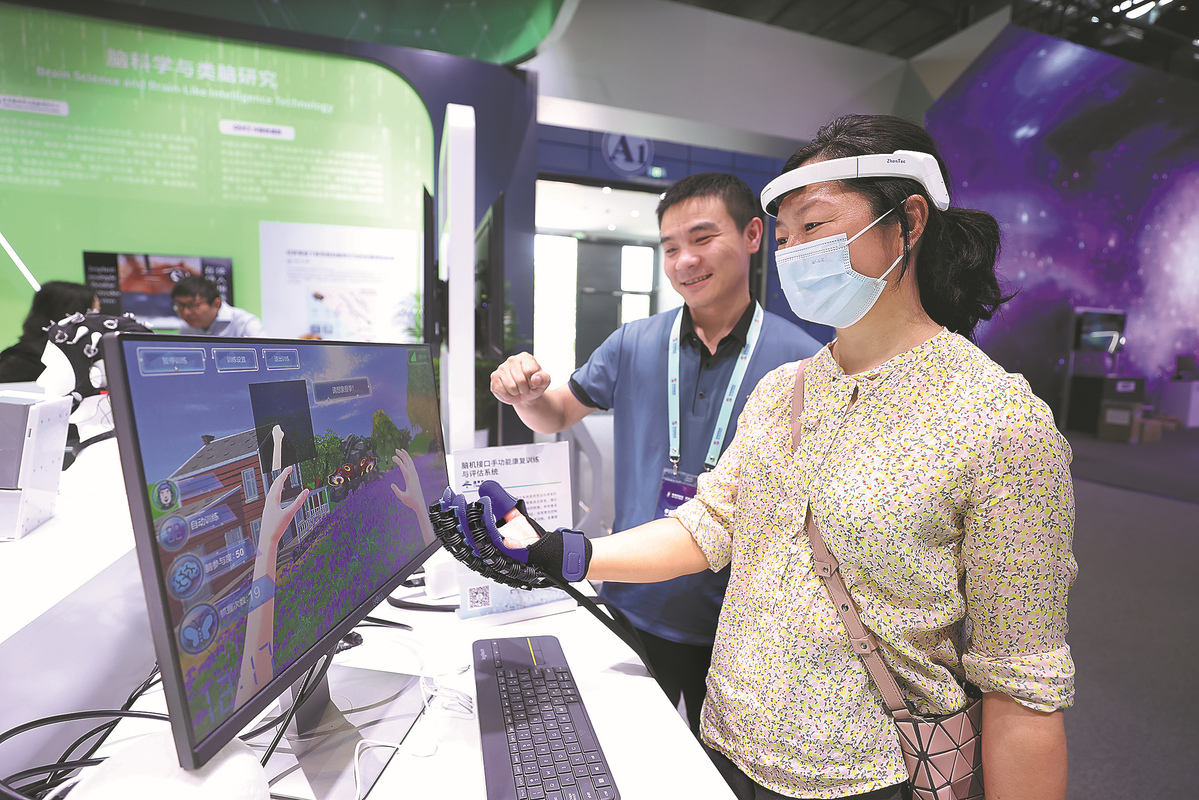 China is accelerating efforts to achieve greater self-reliance and strength in science and technology, while pursuing more collaboration with other countries to promote sci-tech innovation.
In the past decade, China has seen success on various technological fronts and emerged as one of the world's most innovative countries.
According to the Ministry of Science and Technology, the country's research and development (R&D) expenditure expanded from 1 trillion yuan (around $141 billion dollars) to 3.09 trillion yuan over 10 years, while its ranking in the Global Innovation Index moved from 34th in 2012 to 11th in 2022.
China's pursuit of scientific and technological advancement serves both its economy and the growing demand of its people for improved lives and health.
Launch of the commercial operation of the C919, China's self-developed large passenger aircraft, over the weekend, is a testament to China's technological progress.
As China firms up its strategy of high-quality development, it has found a path to that end through greater self-reliance and strength in science and technology. This objective is especially important given the intensifying global competition on multiple fronts, such as advanced chips and artificial intelligence. It is also a prerequisite for China to become a modern socialist country in all aspects.
To attain this result, the country will accelerate the implementation of its innovation-driven development strategy, and will foster cooperation between industries, universities, and research institutes. Leading scientists will be encouraged to take the lead in conducting original and pioneering sci-tech research to crack hard nuts in crucial fields. Enterprises will remain dominant, and key high-tech enterprises will be given a guiding and supporting role.
One area being emphasized is basic research. The funding for basic research in China has increased from 49.9 billion yuan in 2012 to 195.1 billion yuan in 2022, with an average annual growth rate of nearly 15 percent, almost twice the growth rate of overall R&D investment across society.
The number of high-tech enterprises in China has grown from 49,000 in 2012 to 330,000 in 2022, representing a growth of 5.7 times. The same year also saw the R&D investment of these enterprises account for over three-quarters of the total across society.
While serving its own development, China's scientific and technological progress also benefits other countries and greatly contributes to global sci-tech advancement.
To tackle common development difficulties, international cooperation has become more crucial than ever for human civilization.
With global challenges such as food security, energy security, and climate change on the rise, the whole world needs technological innovation to solve these global issues and promote sustainable development.
Suppressing the technological development of others for one's own hegemonic interests is harmful to the broad interests of humanity and is doomed to failure.
In its manned space program, China has signed agreements and engaged in cooperation projects with France, Germany, Italy, Russia, Pakistan, and many space agencies and organizations. China's Tiangong space station is the first of its kind open to all United Nations member states.
In 2022, China signed or renewed 25 international sci-tech cooperation agreements, and carried out fruitful cooperation with many countries in various fields, including climate change and clean energy.
With progress in science and technology, China is increasing contributions to the global scientific community through open cooperation. The proportion of international scientific papers co-authored by China continues to rise.
All in all, countries are interdependent on each other. It is important for them to work together towards enhancing the collective well-being of humanity.