Starbucks riding coffee buzz in No 2 economy
By Wang Zhuoqiong | China Daily | Updated: 2023-05-31 09:02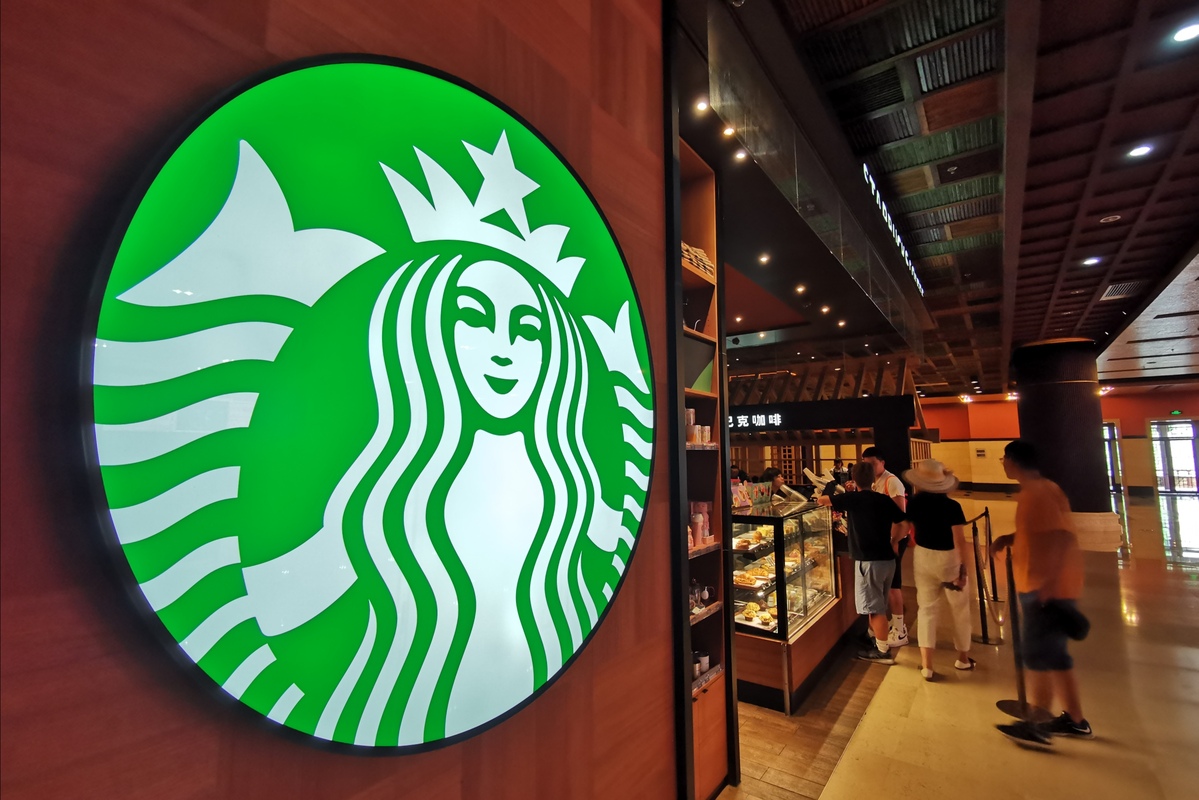 Leading global coffee chain Starbucks Coffee Co is on track to reach its goal of growing to 9,000 stores by 2025 in China, boosted by its continued investment in innovations related to products, digitization and supply chains in the country, said the company's top executive, amid fierce competition from local and foreign brands.
Laxman Narasimhan, CEO of Starbucks, during a recent visit to the Chinese market for the first time since he assumed his current role in March, said: "China is a very important market. Our ambitions in China are large. We expect this to be one of the largest, if not the largest market that we have in the world."
He is optimistic about the opportunities that the country's coffee sector offers, saying that "in China (the world's second-largest economy), per capita consumption (of coffee) is increasing. But yet, the headroom we have versus Japan or the US is still so large. So we have lots of opportunities to grow here".
Annual per capita coffee consumption in China stands at 12 cups, while the number in Japan is 200 and reaches 380 in the United States, according to Starbucks.
The company, which now runs over 6,200 stores in China, is meeting its goal of reaching over 9,000 stores in the country. Starbucks plans to employ over 90,000 staff in China over the next three years, from 60,000 at present.
"We're set up to grow for a long period of time here. Just the number 9,000 is only a milestone over the course of the next three years in what is going to become an even bigger market for us," said Narasimhan.
Emphasizing human connections, healthier performance and strengthening investments in digital capacities and innovations have been priorities for Starbucks, said the CEO.
Innovations on products center around the launch of new platforms for refreshers, with new ice-shaken espressos recently introduced and other food items on the menu coming onboard this summer, said the executive.
Starbucks will continue to enhance its store experiences, with designs created to appeal to a broad mix of consumers while anchoring human connections in their stores, said Narasimhan.
Digital modalities are another big area of innovation as about 47 percent of Starbucks China's transactions are carried out digitally.
Being a vertically integrated specialty coffee company in China is also a definite advantage for Starbucks, which is enhanced by a farmer support center in Pu'er, Yunnan province, with roasting facilities in Kunshan, Jiangsu province to be unveiled in September, along with many upgraded distribution centers.
Jason Yu, general manager of Kantar Worldpanel, said, "With rising coffee consumption, especially in tier-2 and tier-3 cities as well as a sizable middle-income consumer group, China will continue to be a key growth driver of Starbucks."
But Yu said the market landscape is increasingly competitive as more local players enter the sector and take market share from leading players.
"They have introduced different formats and different consumption habits for coffee," he added.
Starbucks' advantage remains in the superior experience it offers to consumers, both in their restaurants and digital interactions. However, local players are catching up fast with more innovative flavors and lower price points, Yu added.
But Yu said at present no competitor is yet able to rival Starbucks on scale as well as supply chains.
Through digital innovation, it also continues to delight consumers with new experiences so it will be a long-term battle to fight for the loyalty of coffee drinkers in China, he added.