Mainland: US military aid given to Taiwan harms island's interests
By Zhang Yi | chinadaily.com.cn | Updated: 2023-05-31 21:16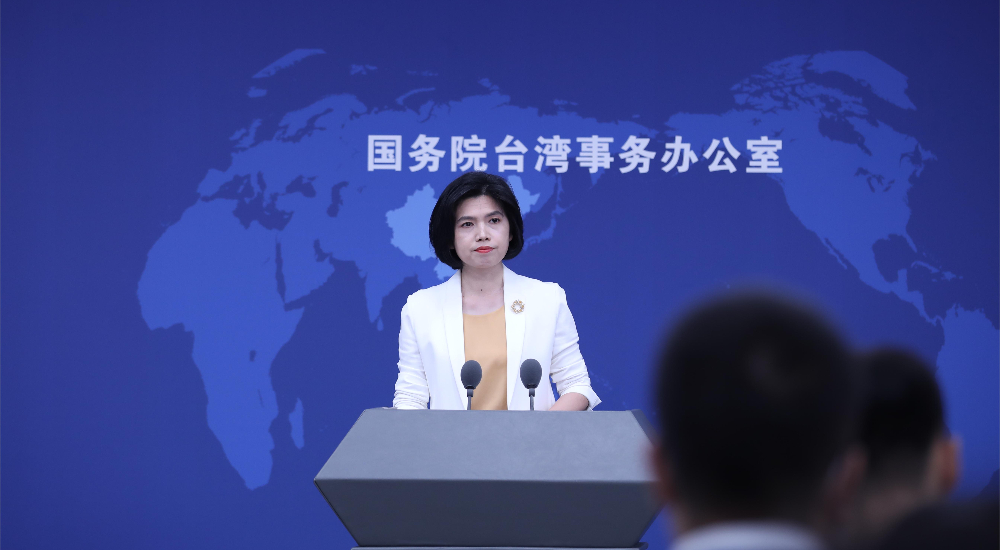 A Chinese mainland spokeswoman on Wednesday denounced the recent military aid given to Taiwan by the United States, saying the move will only push the island into a dangerous situation.
Zhu Fenglian, spokeswoman for the State Council Taiwan Affairs Office, expressed strong opposition to the plan by US President Joe Biden's administration to send $500 million worth of weapons to Taiwan using the same emergency authority that has been used for Ukraine.
The island "defense" authority confirmed recently that the first batch of FIM-92 Stinger air defense missiles from the US as part of the $500 million military aid package was delivered to Taiwan last week.
Zhu said at a news conference in Beijing that the US government's move once again proves that the US is playing the Taiwan card, and instead of acting for the good of the people of Taiwan it is actually harming Taiwan's interests.
She said the stubborn insistence of the ruling Democratic Progressive Party authorities in Taiwan to rely on the US to seek "independence" will only push the island closer to war.
Zhu also said the DPP, which recently marked the seventh anniversary of Taiwan leader Tsai Ing-wen's assumption of office, was the disruptor of peace and stability across the Taiwan Strait.
DPP authorities have unilaterally destroyed the political foundation of cross-Strait relations and have promoted "Taiwan independence" separatism since coming to power, she said.
They have openly advocated the so-called "two states" theory, undermined the fact that both sides belong to one China and colluded with external forces to provoke "independence" activities, she added.
Zhu also condemned the island's deputy head Lai Ching-te, the candidate nominated by the DPP for the island's leadership election, which is scheduled for January, for claiming to prepare for war to avoid war.
By relying on external forces to provoke the mainland, manipulating "anti-mainland" sentiment for electoral gain and recklessly purchasing weapons from some countries, the DPP is pushing Taiwan into danger and arousing deep concerns among the Taiwan people about the possibility of a conflict with the mainland, she said.
Only by completely abandoning the "Taiwan independence" position can they maintain peace and stability in the Taiwan Strait, safeguard the interests and well-being of people on both sides and promote the peaceful development of cross-Strait relations, she added.