More than half of US teachers say carrying gun to class would make schools less safe
Xinhua | Updated: 2023-06-01 04:22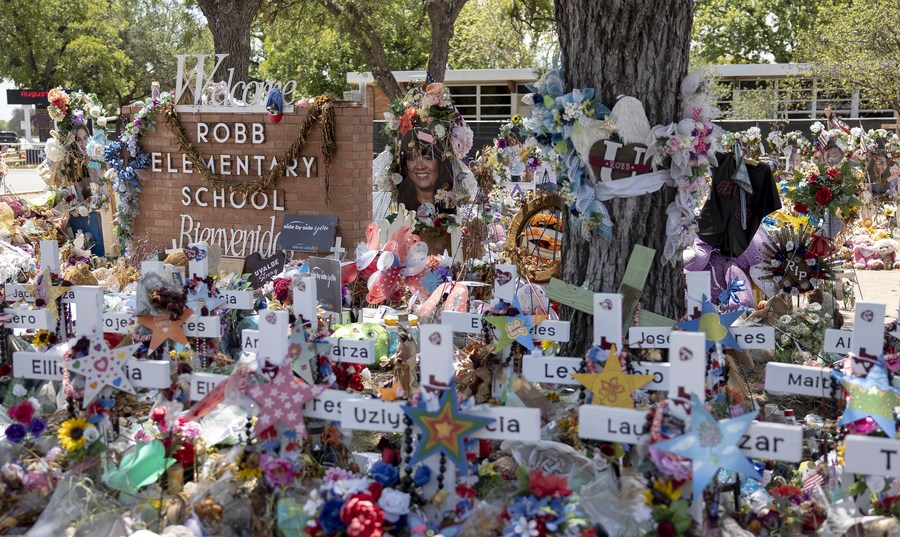 LOS ANGELES - More than half of teachers in the United States believe teachers carrying firearms would make schools less safe as the country reels from gun violence, according to a new survey released on Wednesday.
The nationally representative survey, conducted by the RAND Corporation, an American nonprofit think tank, showed that 54 percent of US teachers think their students would be unsafe with teachers carrying firearms.
The survey also found that 20 percent of the respondents saying they would be interested in carrying a gun to school, while 26 percent feel it would make schools neither more nor less safe.
The survey, conducted in October and November 2022, focused on how K-12 teachers view safety in their schools, said the RAND Corporation in a news release.
Teachers' beliefs about whether teacher-carry policies would make schools safer varied both by their own race and ethnicity as well as by the racial and ethnic composition of the student population in their school, according to the release.
White teachers were more likely than Black teachers to feel that teachers carrying firearms would make schools safer, and male teachers in rural schools were most likely to say they would personally carry a firearm at school if allowed.
According to Education Week, an independent education news organization, there were 51 school shootings in 2022 that resulted in injuries or deaths in the United States, the highest number in a single year since the organization began tracking such incidents in 2018.