Strengthened friendship brings in new 'golden era'
By YANG WANLI in Bangkok | China Daily | Updated: 2023-06-02 10:39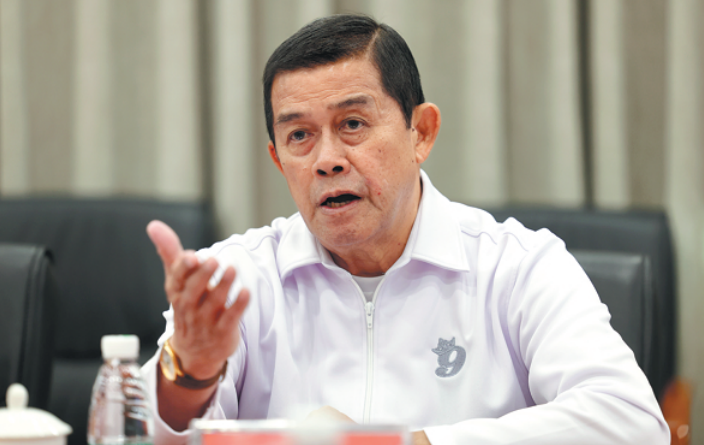 Over the past 10 years since the launch of the Belt and Road Initiative, remarkable achievements have been made with deepened cooperation between Thailand and China in all fields, including trade, energy, infrastructure, education and innovation, a former Thai official said.
Korn Dabbaransi, who once served as Thailand's deputy prime minister and is now president of the Thai-Chinese Friendship Association, told China Daily that the Thailand-China friendship is entering another golden era following the establishment of a strategic partnership.
Through the BRI, China has offered friendship and opportunities for joint development with all other developing nations in the region, he said, citing the China-Laos Railway as an example.
"The railway, which began operations in 2021, is a landmark project showcasing high-quality Belt and Road cooperation," Korn said. "It now serves as a docking project with Laos' strategy to convert itself from a landlocked country to a land-linked hub."
In the past few months, the China-Laos Railway has opened up a new route for Thai durian exports, easing transportation capacity.
A "fruit train" carrying 23 containers of durians and mangosteens arrived in Kunming in China's Yunnan province in April, as Thai exporters increasingly turn to the China-Laos Railway for fast access to the Chinese market.
"Trains can carry a lot more goods and produce per trip than trucks. Trains also provide a cost-effective transport alternative for farmers looking to export their produce, which is very (good) for local farmers," Korn said.
In recent months, Thailand and Laos have been in talks on the potential of China-Laos-Thailand railway links, which can reduce cargo transport costs by up to 50 percent in the next few years.
"In the near future, people along the railway will be even closer and walk together to prosperity under the Belt and Road Initiative. This is so encouraging," Korn said.
As a foreign politician who has visited China numerous times since the 1970s, Korn said the China-Thailand relationship is not simply just a long-term friendship, but it is more of a brotherhood because people from the two countries are from the same family.
"In my point of view, the initiative proposed in 2013 has told the world where and how China would go with the world. The Belt and Road Initiative is a belt of peace and a road to prosperity," Korn said.
Peaceful development
"Peace must come before prosperity, which is very important, not only to China but also to the whole world. China strongly supports and has also been practicing the peaceful development principle," he said.
With regard to the Thai-Chinese Friendship Association, Korn said the association will continue to spare no effort to promote people-to-people exchanges between the two countries.
"Over the past decades, we've been working on increasing mutual understanding" between people of the two countries, he said, adding that Thai schools now have Mandarin classes and thousands of volunteers from China have come to Thailand to teach the Chinese language and facilitate better communication.
"Many volunteers love Thailand so much and couldn't tear themselves away from Thailand when their service term ended," Korn said. "I asked them why. You know what they said? They told me that zhong tai yi jia qin (China and Thailand are close as one family)."