Acknowledgments show genuine feelings
By ZOU SHUO | China Daily | Updated: 2023-06-03 07:04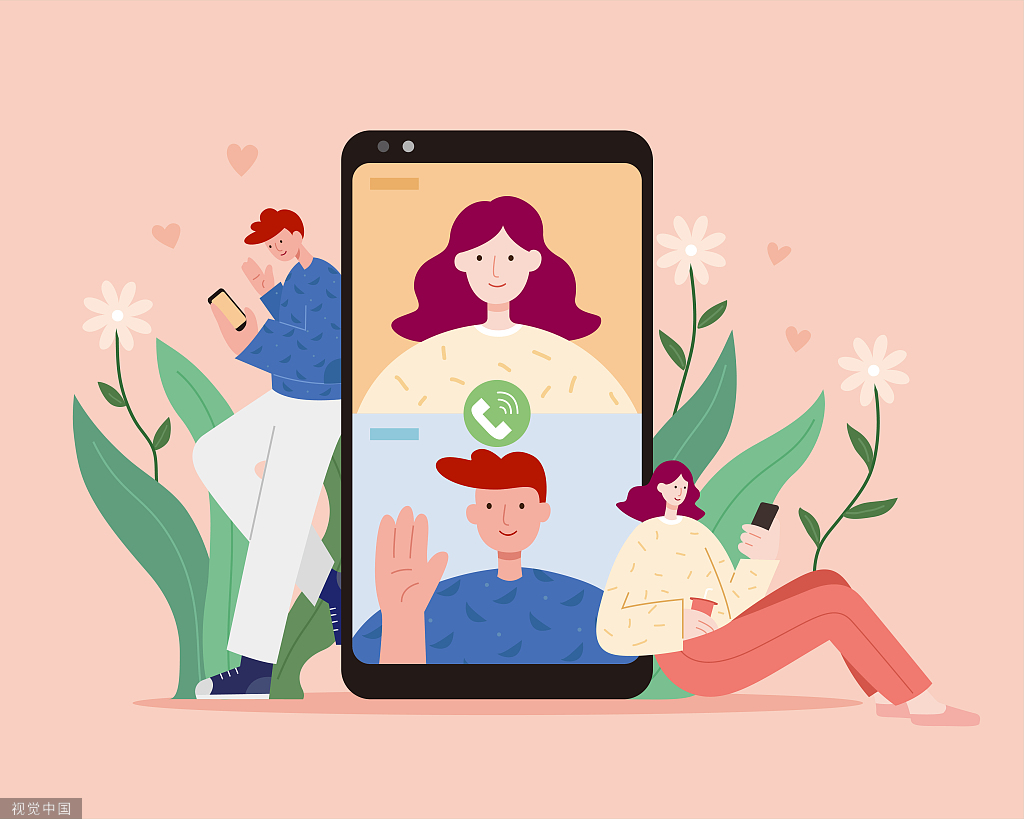 Apart from their teachers and parents, college graduates nowadays take the opportunity to also thank unconventional things and people in the acknowledgments of their graduation dissertations, such as a pet, music, coffee, a computer, idols or loved ones, something which has helped them get through difficult times.
The acknowledgments are seen as the most "tender" part of the thesis and they want to express their most genuine feelings.
Being digitally savvy, the students also publish their acknowledgments on different social media platforms to express their gratitude, which has touched the hearts of many.
Experts said that these thoughtful and unique acknowledgments show the pursuit and longing for a beautiful life by young people. The diverse education they have received has made them more innovative and dynamic in their thinking and more willing to express their true feelings.
Zhou Yixiang, a senior undergraduate student at Beijing Language and Culture University, thanked his girlfriend, with whom he had only spent one day together, in his acknowledgments.
He met his girlfriend on a flight from Toronto, Canada, to Shanghai in December 2021.
The pair exchanged a look on the flight with their masks on, he helped to carry her suitcase after landing, and they started chatting after they lived in nearby hotel rooms when they were under 14-day compulsory quarantine.
They spent a day together when the quarantine ended, after which he returned to his hometown in Sichuan province and she went to Shandong province.
Due to the pandemic, they never got the opportunity to meet one another and she returned to Canada to continue her postgraduate studies in May last year.
The two mainly rely on WeChat to express their feelings for each other.
"When I was writing my thesis and encountered difficulties, she was my biggest motivation, because I told myself that I must do it right, so I could graduate and meet her in September," he said, adding that he has got offers to study at universities in the United States and Canada for postgraduate studies.
"You are the eternal source of my determination. Since our first encounter on flight AC027, you have already become the celestial star that guides me every night, the radiant moon that illuminates my heart and the melody that dances in my soul," he wrote.
Zhou also thanked his girlfriend's two dogs and her cat. He likes small animals but does not have a pet of his own.
Su Xin, 21, a senior undergraduate student at Jinan University in Guangdong province, thanked her computer, music and iced latte in her acknowledgments.
She listened to South Korean pop star Yesung many times when writing her thesis, as well as La Campanella by Franz Liszt, which has been one of her favorite pieces of music since she started to practice piano at an early age.
"The computer, which I thought was about to break, continued to function until I finished the thesis, in the same way as I was not giving up despite encountering great difficulties in writing the thesis," she said.
"More importantly, I wanted to thank myself, as I have always loved myself and try to pull myself out of dark places even though I know I am not perfect," she added.
Su said compared with more traditional acknowledgments, students nowadays are more inclusive and not afraid to express their true feelings.
"One might ask if it is really necessary to thank small things like music or coffee in your thesis, and my answer is 'Yes', because when I am down, the sudden encouragement from a song is as powerful as the care and help from my parents or teachers. The encouragement can last a long time and help me overcome my sadness."
Pop star Zhang Jie has an important place in Wang Yuhan's acknowledgments.
The 21-year-old from Hubei Normal University said she started to listen to Zhang's songs while she was a middle-school student and his music has accompanied her in major moments of her life, such as the high school entrance and college entrance exams.
She wrote that "hardship is the best gift", which are lyrics in one of Zhang's songs, had motivated her when she encountered difficulties. "His unwavering pursuit and love for music, staying true to his original inspiration and his youthful spirit has also influenced and molded me," she said.