Demand rising for intl schools in Africa
By OTIATO OPALI in Nairobi, Kenya | China Daily | Updated: 2023-06-03 07:11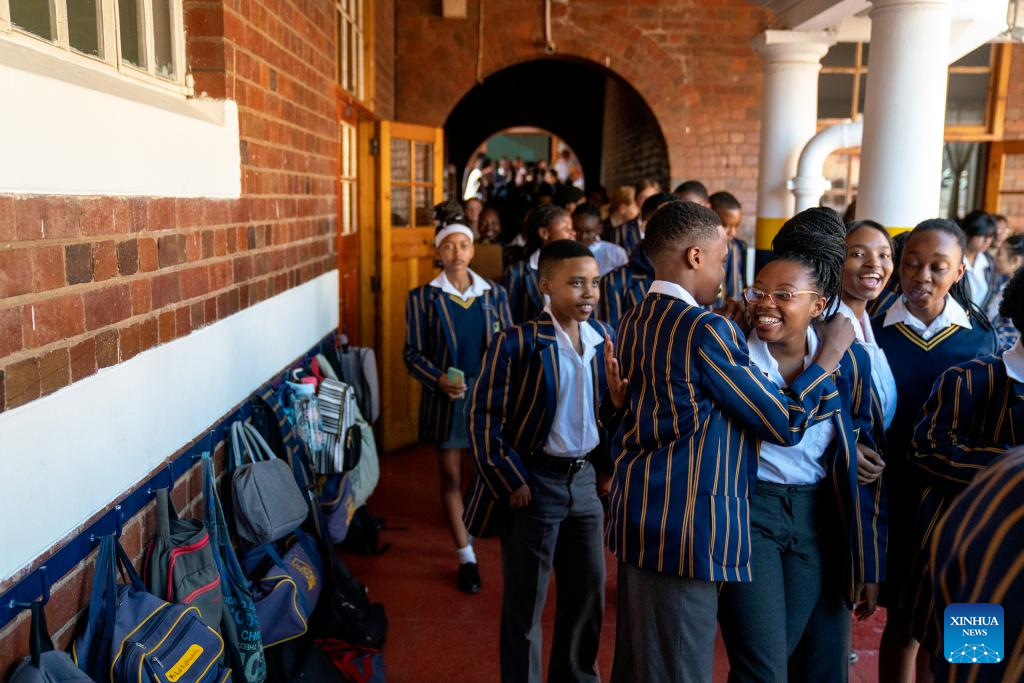 Growing middle class willing to pay premium for their children's education
Demand for international schools in Africa is set to double over the next decade with a rising expat population and increasing interest from local families.
According to a study released by Czech research company International Schools Database, English-medium international schools in Africa could increase to more than 1,500 from the current 700 in the next decade, with students reaching 625,000 by 2025.
Janet Ouko, chief executive of Kenyan nonprofit Elimu Yetu Coalition, said international schools used to be seen as a reserve for diplomats and other expatriates, but recent trends indicate that wealthy locals and parents who want their children to further their studies abroad are showing increased interest.
Ouko said international schools depend on recruiting good, experienced and qualified expat teachers, which translates to competitive salaries. This is in addition to other benefits like medical insurance, housing allowance or flights back home during breaks, meaning that the schools have to charge a higher fee than local schools.
However, despite many Africans finding the cost of international schools to be high, the International Schools Database study revealed that Africa continues to offer the lowest costs for international tuition compared to other regions in the world.
After comparing the prices of international schools in 76 cities around the world, the study found that all the six African cities in the study are among 20 cities with the cheapest international schools in the world.
"Nairobi in Kenya is the most expensive destination in Africa for international education. It also offers the biggest spread of prices, from a minimum of $935 per year to a maximum of almost $31,000 per year," the study stated.
"South Africa's Cape Town remains the least expensive city in Africa when it comes to international school costs and it is the second-least expensive destination in the world. In contrast to Nairobi, Cape Town has the smallest spread of prices from a minimum of $2,203 to a maximum of $5,634."
Alternative curriculum
John Onala, a consultant in developmental and learning disabilities from Kenya, said one of the reasons international schools is becoming increasingly attractive to the local population in Africa is because they offer an alternative curriculum where students are exposed to varied skills like entrepreneurship, leadership, filming and scriptwriting, cryptocurrency and career development courses. This is in addition to a growing middle class that is willing to pay a premium for their kids to attain these new age skills.
"Besides offering new age courses, there has been a growing allure of the international schools' amenities such as use of webcams for hybrid teaching, smartboards, design and technology facilities, music and art rooms, as well as amphitheaters. The schools also have extra teachers to support pupils with physical and learning challenges," Onala said.
Being a special needs specialist, he added that most international schools have set up departments dedicated to meeting the special needs of their learners who can be pulled out of the classroom for a few minutes to work on specific challenges such as reading, spelling, mathematics and language skills. Some schools also offer special sessions in the classroom by inviting specialists in specific fields or organizing individualized education programs.
Ouko pointed out that Africa has seen exponential growth in the past two decades and this has led to a significant increase in foreigners working and doing business on the continent. This has led to the increased demand for international schools, which are set up to meet their needs that local education systems cannot provide.
By looking at the differences in curriculum and the target market, Ouko said it would be unfair to compare the cost of international schools in Africa with local schools. In her view, African governments should encourage the establishment of more international schools as a way of attracting expats and foreign investors, while giving local learners a chance to gain exposure to a more global mode of learning.
"Quality education that better enables graduates to find places in colleges and universities, both locally and abroad, is a key factor why an increasing number of local families are sending their children to international schools," Ouko said.