Ministry urges creation of more jobs for graduates
By LUO WANGSHU | China Daily | Updated: 2023-06-03 07:35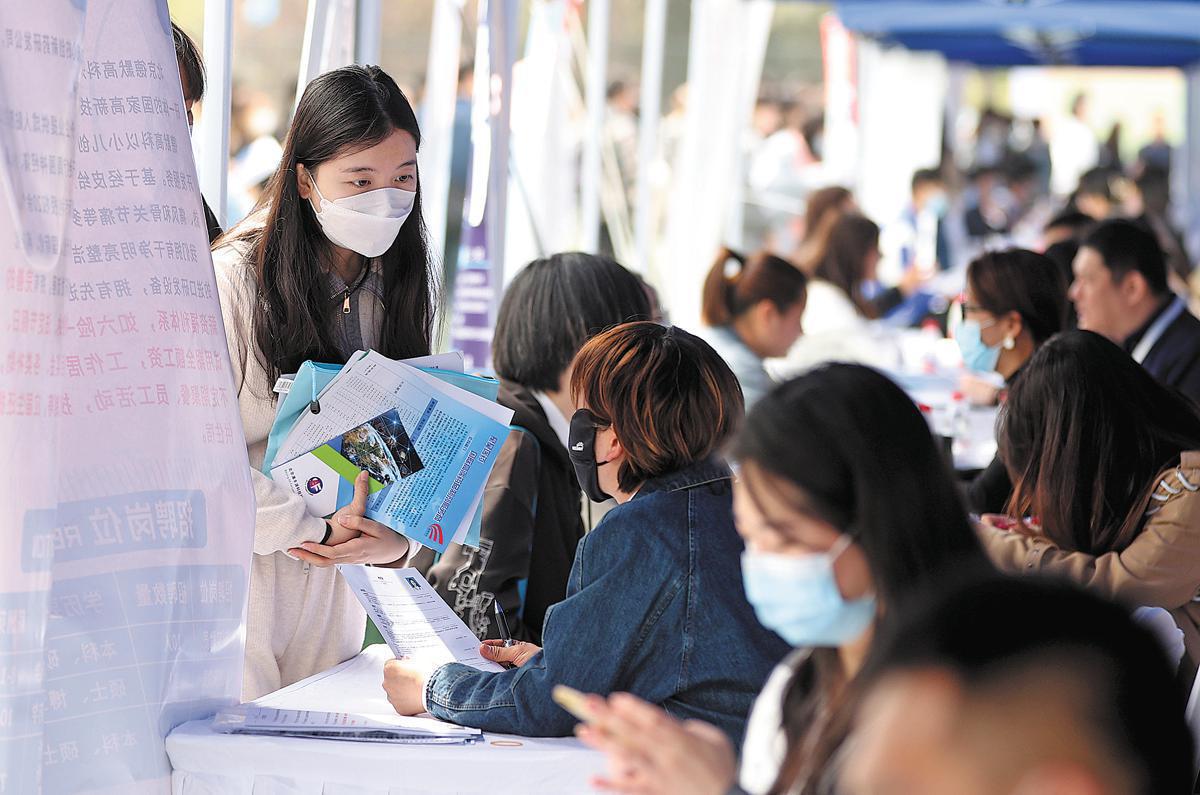 Social organizations are being urged to create more jobs for college graduates to boost employment as the jobless rate for youth surpassed 20 percent in April, according to a recently released notice by the Ministry of Civil Affairs.
According to the notice, social organizations and communities are encouraged to fully tap into service needs in communities and develop jobs to support employment.
Professional social organizations are encouraged to explore needs in the fields of education, medical care, science and technology, culture, social assistance, elderly care services, social work and childcare.
Charitable organizations such as foundations should be supported to increase public welfare and charity projects.
Internship positions should be offered in line with requirements for high-quality development, strengthening cooperation between universities and communities, which should participate in the "2023 Recruitment Plan for One Million Employment Internship Positions" program. Social organizations are also urged to set up internships.
Community social organizations should collect and release employment information to facilitate college graduates finding jobs in the community.
Social organizations such as charitable federations, employment promotion associations, and employment foundations should be supported in building employment information platforms, encouraging their members to provide employment services such as the release of recruitment information for free or at a low fee, the notice said.
According to the National Bureau of Statistics, the surveyed unemployment rate for people aged 16 to 24 was as high as 19.6 percent in the first quarter of 2023, and even 20.4 percent in April. It shows that youths, especially college graduates, are finding it increasingly difficult to find a job.
In addition, the number of college graduates this year is expected to reach a record high of roughly 11.58 million, up 820,000 year-on-year.