2 companies finish filings for IPO overseas
By SHI JING in Shanghai | China Daily | Updated: 2023-06-03 07:43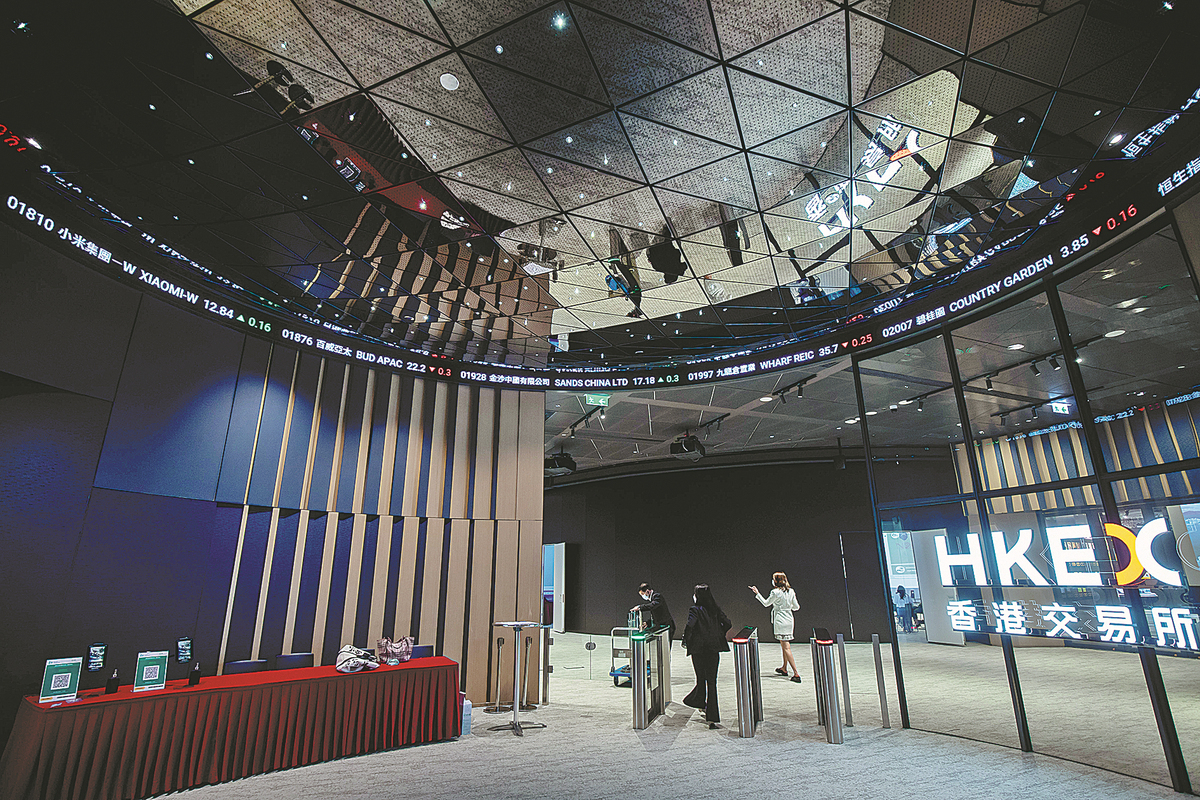 Regulator says 39 firms submitted similar float plans by May 25
The first two companies scheduled to list overseas after new regulations on overseas public market floats by mainland enterprises took effect on March 31, have completed filings with the China Securities Regulatory Commission, said Fang Xinghai, vice-chairman of the country's top securities watchdog.
Fang made the remarks at the 2023 Global Investor Conference held in Shenzhen, Guangdong province, on Thursday.
Suzhou, Jiangsu province-based autonomous driving solutions provider iMotion Automotive Technology and Beijing-based food staples provider Shiyue Daotian Group obtained their approvals from the regulator on Tuesday for a listing on the Hong Kong Stock Exchange.
The ongoing global market volatility and risk of an economic downturn in major economies have hit initial public offerings at major stock exchanges.
Globally, the financing value and number of IPOs fell by 65 percent and 20 percent year-on-year, respectively, during the first quarter, professional services provider KPMG said.
IPO proceeds in the United States were less than $3 billion in the first three months, the lowest since 2017, KPMG said.
According to the latest data released by the CSRC, 39 companies submitted their overseas listing applications to the regulator by May 25, with three bound for Nasdaq, while the rest were headed to the Hong Kong bourse.
The CSRC issued new regulations for overseas listing and securities issuance by Chinese mainland companies on Feb 17. The regulations call for a filing-based mechanism and eliminate in-advance administrative scrutiny.
They also clarify the legal responsibilities, especially those pertaining to violations, and ease certain limits for eligible companies to better meet their financing requirements.
The new rules also stress optimization of cross-border securities regulatory cooperation, which will facilitate further auditing cooperation between China and the United States and reduce the delisting risks of US-listed Chinese companies, said Liu Gang, a strategist at China International Capital Corp Ltd.
The rules also facilitate a deeper opening-up of the Chinese capital markets, which means global investors will get more opportunities to benefit from China's economic growth, he said.
Since the middle of 2021, companies from the Chinese mainland have decelerated their pace of listing on US exchanges.
The new rules are expected to normalize overseas listings and smoothen overseas financing channels for companies, Liu added.
While 37 Chinese mainland companies debuted on the US stock markets in the first half of 2021, only three such IPOs were made in the second half of that year, mainly due to an audit dispute between China and the United States.
The number further slid to 12 in 2022, according to market tracker Wind Info.
CSRC's Fang said at the meeting that the depositary receipt business under the stock connect program will be expanded and optimized to support more issuances of Global Depositary Receipts in European markets by Chinese mainland companies.
Data from the public domain show that five companies have obtained CSRC approval for GDR issuances so far this year, while 16 others were granted such approval in 2022.