CCUS project to help achieve green goals
By ZHENG XIN | China Daily | Updated: 2023-06-03 07:45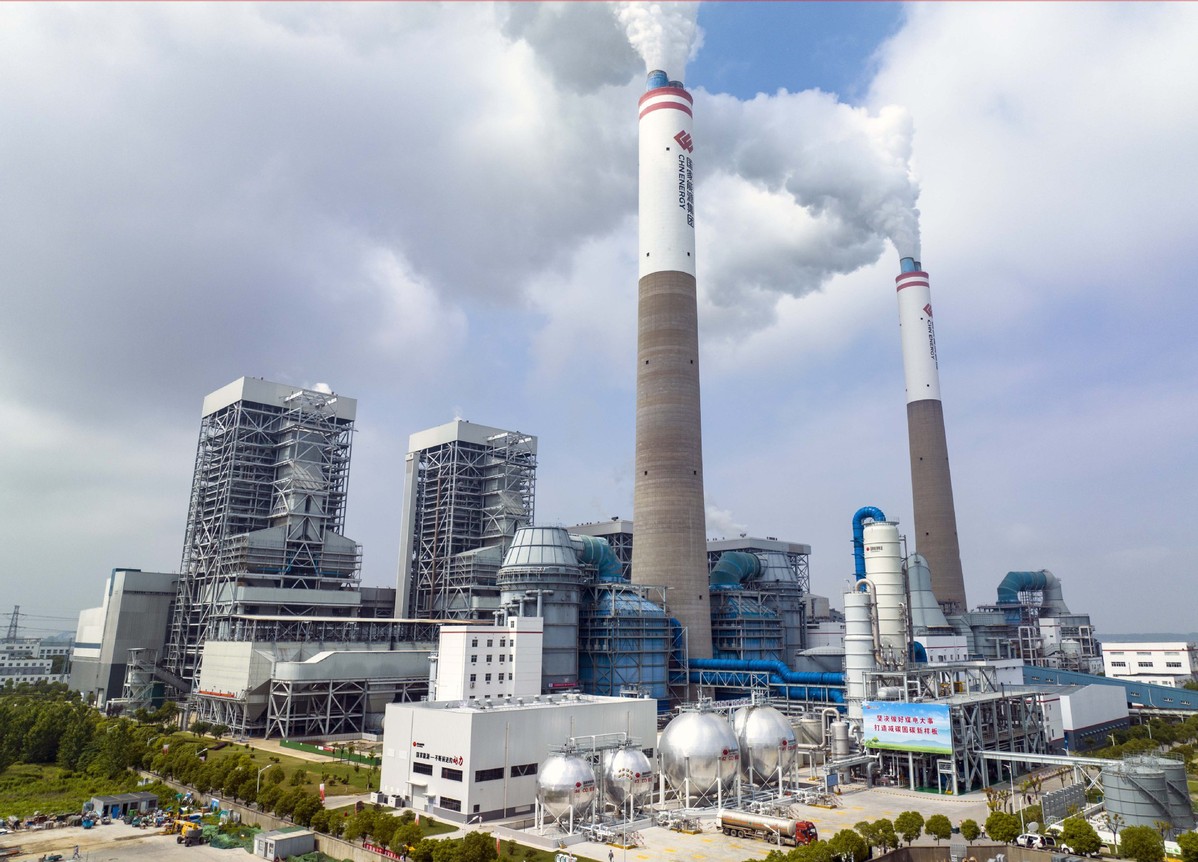 The operation of Asia's largest carbon capture, utilization and storage (CCUS) facility for the coal-fired power generation sector will further decrease the emissions intensity of power plant operations while facilitating China's carbon peak and neutrality goals, said industry experts.
China Energy Investment Corp announced on Friday that it has started operations at Asia's largest coal-linked CCUS facility, which is attached to a generation unit at the company's Taizhou coal-fired power plant in Jiangsu province.
The project will capture 500,000 metric tons of carbon dioxide each year, said the company, also known as China Energy, one of the leading companies building pilot CCUS projects in China.
CCUS has become a focus area for China's power generators as well as oil companies, as the country pursues its goals to reach a carbon dioxide emissions peak by 2030 and achieve carbon neutrality by 2060.
The Chinese government has included CCUS as part of its national strategy and is providing a favorable policy environment for its development and deployment, with domestic companies stepping up research in the sector.
China National Offshore Oil Corp kicked off the operation of the country's first offshore carbon capture and storage demonstration project in the eastern waters of the South China Sea on Thursday, filling the gap in China's offshore carbon capture, treatment, injection and storage technology.
Last year, State-owned energy company China Petrochemical Corp launched a 1-million-ton-per-year CCUS project, the country's largest, at one of its oil refineries in Shandong province.
Industry experts said that by capturing and storing carbon dioxide from power plants, industrial facilities and oil and gas fields as well as other sources, the technology offers a significant opportunity for China to reduce its carbon dioxide emissions.
Captured carbon dioxide can be utilized for various purposes, including enhanced oil recovery and chemical manufacturing. It will not only decarbonize the country's energy sectors but also promote economic growth, said Luo Zuoxian, head of intelligence and research at the Sinopec Economics and Development Research Institute.
Zhu Yi, a senior analyst at Bloomberg Intelligence, a market monitor, said implementing CCUS projects is currently expensive, as the technology requires a significant upfront investment.
"CCUS is one of the most effective ways for Chinese plants to achieve emission cuts, though producers could incur higher operational costs and capital expenditure needed to build the infrastructure, which could deter the application of CCUS," she said.
"The wider commercial application on a larger scale and the development of technology could reduce costs, which would promote the usage of CCUS among high-emissions industries."
China has around 40 CCUS demonstration projects in operation or under construction, with a total annual capture capacity of around 3 million tons per year, according to a CCTV report.
According to a report released by energy company Shell, China, with an estimated 2,400 gigatons in storage capacity, has significant geological potential for storing carbon, second only to the United States.