Cruise industry gears up to haul anchor in Q4
By Yang Cheng in Tianjin | China Daily | Updated: 2023-06-05 09:16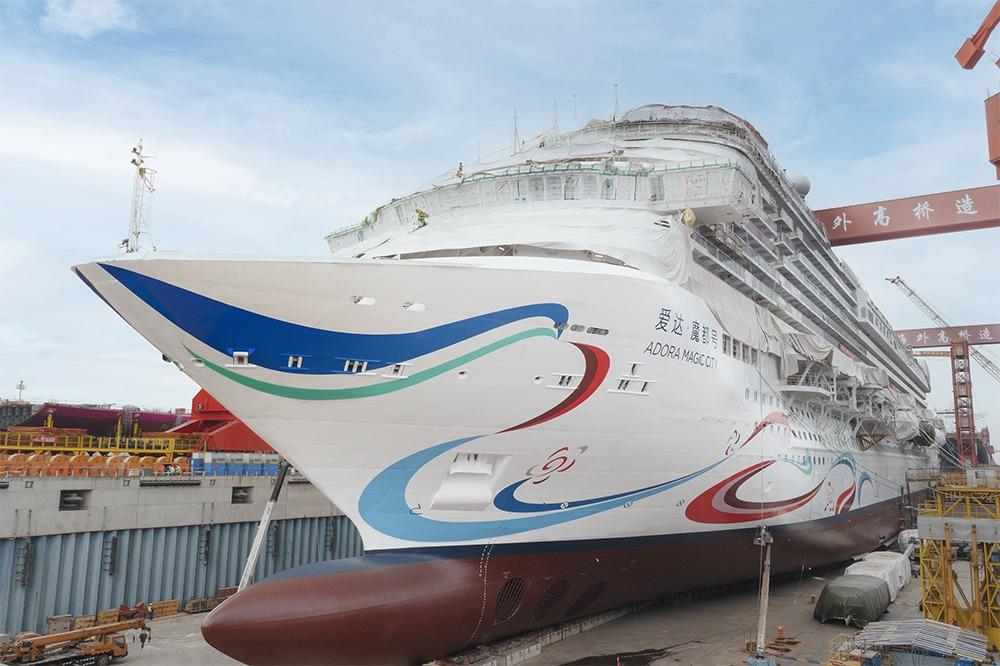 China's cruise industry is expected to resume operations in the fourth quarter, industry players and researchers said at a forum in the port city of Tianjin recently.
"The past three years of the pandemic have brought great challenges to the cruise industry. I predict that international services linking cruise ports including Tianjin will resume in the last three months of 2023," said Zheng Weihang, executive vice-president and secretary-general of the Cruise and Yacht Branch of China Communications Association.
He made a cautiously optimistic forecast that this year, the number of cruise passengers will be around 200,000, or approximately 10 percent of the total pre-pandemic numbers in 2019.
"The development of the Chinese cruise industry is expected to enter its second golden decade in 2025 or 2026," he said.
Zheng's projection is largely based on the fact China State Shipbuilding Corporation Carnival — CSSC Carnival — signed a cooperation agreement with Binhai New Area and Tianjin Port on May 23, and announced the relocation of the CSSC Carnival's 86,000-metric-ton ultraluxury cruise ship, Mediterranea, from Europe to the Tianjin International Cruise Homeport as its port of departure.
"The Mediterranea will commence its inaugural season from Tianjin as its home port in the fourth quarter of this year. It will operate routes to nearby countries in Northeast Asia," said Chen Ranfeng, CEO of CSSC Carnival (Shanghai) Cruise Co.
Zhang Xingrui, a member of the CPC standing committee of Binhai New Area, said the area has pinned high hopes on boosting cruise-related activities.
"It is exploring an expansion plan for the cruise industry, including boosting leasing finance and the logistics support sectors. As a pilot experimental zone, the home port in Tianjin is making efforts to advance experimental projects," he said.
The Tianjin International Cruise Homeport has an ultramodern passenger terminal building, with two large international cruise berths, an international passenger and cargo ferry berth, and a domestic passenger and cargo ferry berth.
Its waterfront runs for 1.1 kilometers and has an annual passenger capacity of 920,000 people.
It is capable of accommodating the world's largest international cruise ships.
Along with Binhai, the Shanghai Waigaoqiao area has also announced that by 2025, it aims to establish a globally influential cruise industry cluster, building a world-class cruise manufacturing and assembly center that will be influential across Asia, creating a world-class cruise industry cluster by 2035.
However, experts warn that the sector experienced sluggish development during the pandemic and will take time to recover.
"The debt ratio averages of the major players range between 40-80 percent, so we are not as optimistic that the sector will soon regain the vitality it had before 2019," said Xie Xie, chief researcher at the Water Transportation Research Institute at the Ministry of Transport.