Shanghai remains top city for attracting talented professionals
By Lin Shujuan in Shanghai | China Daily | Updated: 2023-06-05 09:23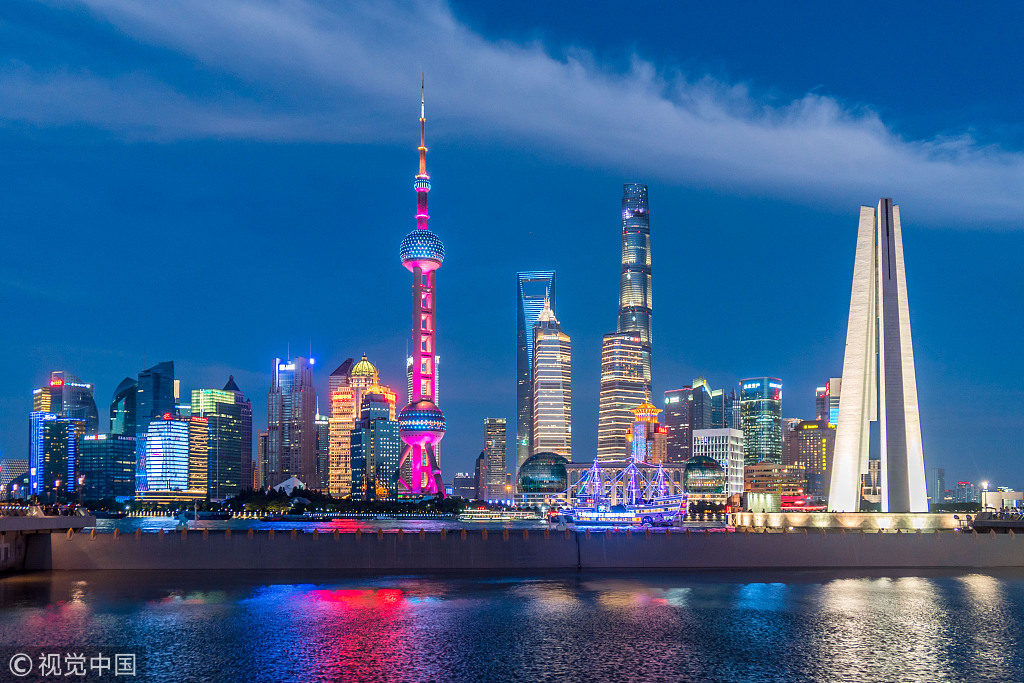 Report attributes inflows to policies aimed at growing emerging industries
Shanghai's net inflow of talented individuals continued to rank first in China last year, according to a recent report released by Zhilian Recruitment titled "China City Talent Attraction Ranking: 2023".
The report, released yearly since 2017, surveys cross-city job search data to analyze talent mobility. The latest report listed Beijing, Shanghai and Shenzhen as the cities with the highest attraction index in 2022.Yet in terms of the net flow ratio of talented individuals, one of the index's major indicators, Shanghai once again came in first, as it did in 2021.
The net inflow ratio of talented individuals is used to understand the inflow and outflow of talented individuals to a city. If the net inflow ratio is positive, it means that the city has the ability to attract and retain talented individuals.
Shanghai ranked first last year with a net inflow ratio of 1.9 percent, followed by Beijing, Shenzhen and Guangzhou at 1.5 percent, 1.1 percent and 0.7 percent, respectively.
The report concluded that Shanghai's introduction of new policies to develop its emerging industries and attract talented individuals is a major reason the city is a talent magnet.
Shanghai has implemented a number of talent policies to attract and retain a diverse range of skilled professionals as it pushes ahead with high-quality development focused on innovation-driven new economies, such as integrated circuits, biomedicine and artificial intelligence. It has also been building a favorable environment for talent development by offering education, employment and welfare services to encourage professionals to remain.
One of the key policies Shanghai has implemented is its Talent Green Card, which grants highly skilled foreign professionals long-term residency permits, allowing them to work and live in the city. It has also set up platforms for international talent exchange, such as the Shanghai Foreign Talent Exchange Association, which helps bridge the gap between domestic and foreign individuals.
Additionally, Shanghai has been strengthening support for entrepreneurship, particularly for young entrepreneurs and university graduates. It has invested in technological business incubators and provided funding for startup businesses.
According to Cao Yuanfeng, executive deputy director of the Talent Office of the Communist Party of China Shanghai Committee, there are 6.75 million talented individuals in Shanghai.
The overseas talent pool continues to grow. Shanghai has issued 394,000 foreign work permits and 270,000 overseas students have come to the city to work and start businesses.
Cao said that this year, Shanghai will focus on optimizing its talent settlement policy, and has taken steps to increase the degree of openness and concentration of young talents.
"To achieve urban innovation and development, Shanghai must provide young talent with a larger stage, and stronger support," Cao said.
Thanks largely to its efforts to attract and retain talented individuals, Shanghai registered a slight increase of just over 120,000 to its permanent population in terms of household registrations last year, according to the municipal government.