Japan releases seawater into tunnel built for Fukushima nuclear contaminated water
By WANG XU | chinadaily.com.cn | Updated: 2023-06-06 11:29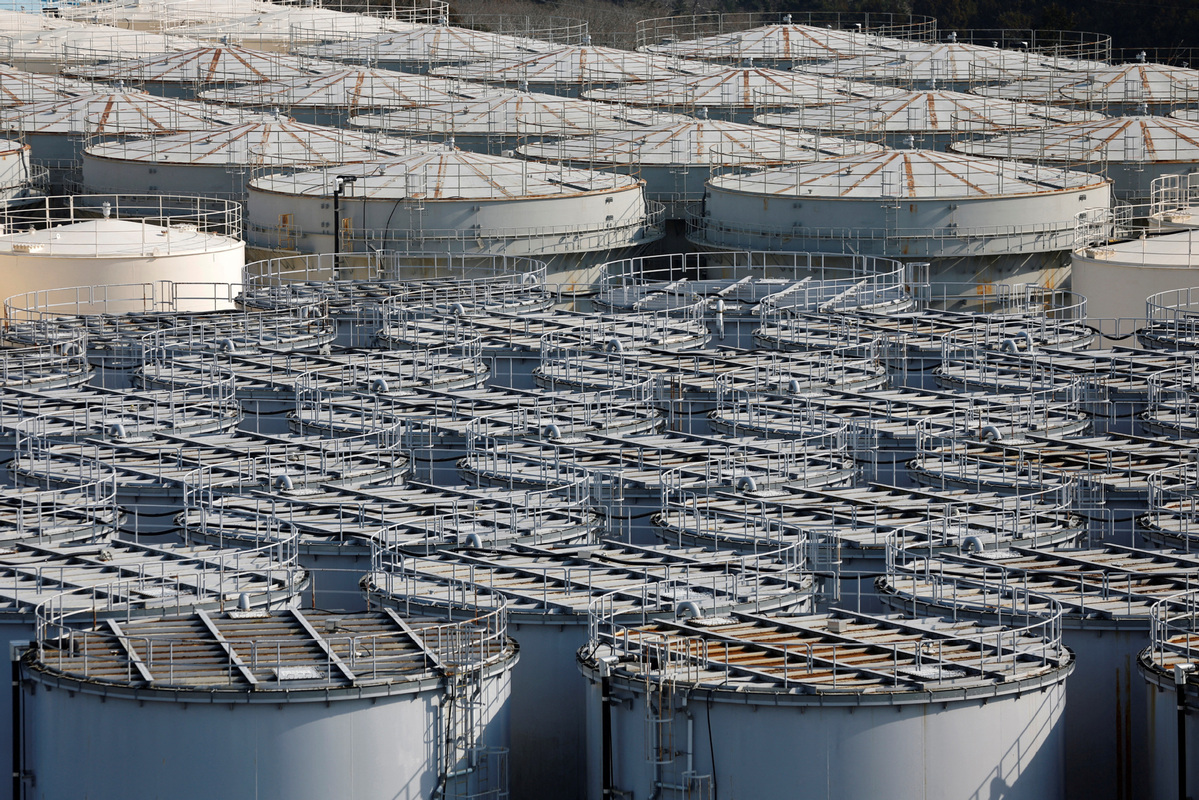 Tokyo Electric Power Company started to send seawater from Monday afternoon into an underwater tunnel that has been built to release Fukushima nuclear contaminated water into the sea, Japan's public broadcaster NHK said on Tuesday.
According to TEPCO, the tunnel will be filled with some 6,000 tons of seawater by around noon on Tuesday.
The process was carried out secretly on Monday because Japan's unilateral decision of dumping more than 1.3 million metric tons of treated but still radioactive water into the ocean provoked consistent protests from neighboring countries, Pacific Island communities and civil society groups in the most affected prefectures such as Fukushima, Iwate and Miyagi.
Under Japan's plan, once filled with seawater, the tunnel, which was completed this April, will guide contaminated water from the crippled Fukushima Daiichi power plant to a point about 1 kilometer offshore. And now, the whole release system is almost complete, except for a reservoir that will store those contaminated water before its release. TEPCO said before that all construction work will be done by the end of this month.
If it's done, the release would be sufficient to fill about 500 Olympic-sized swimming pools and the water has been used to cool highly radioactive damaged reactor cores as the massive earthquake and tsunami destroyed the Fukushima plant's cooling systems, triggering the meltdown of three reactors and the release of large amounts of radiation.