C919 is 'huge accomplishment' for China: Croatian expert
Xinhua | Updated: 2023-06-06 13:16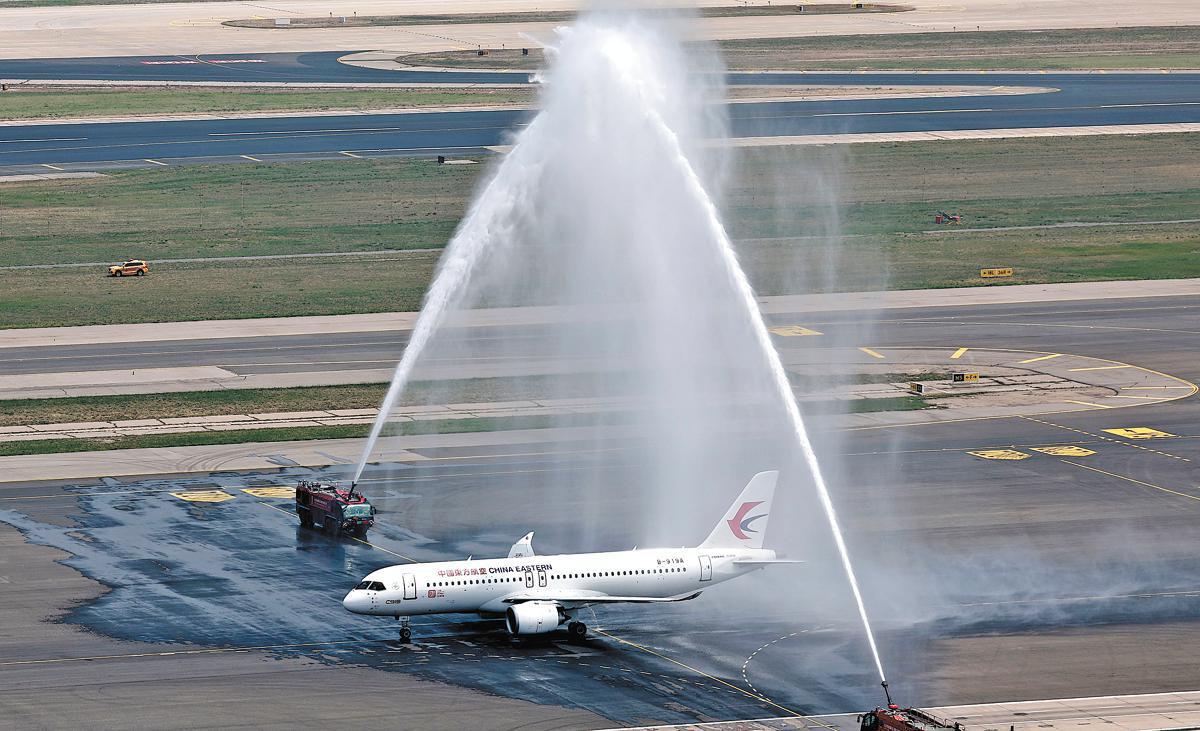 ZAGREB - The first commercial flight of the C919, China's self-developed large passenger aircraft, is "a huge accomplishment" and "a very significant step forward" for China, said Ljubo Jurcic, a prominent Croatian economist and former economy minister, told Xinhua on Monday.
The success of the C919 shows that China has become a "locomotive" that can pull together the development of various kinds of technologies which are important not only for manufacturing aircraft, but also for other industries, Jurcic said.
The C919 completed its first commercial flight from Shanghai to Beijing on May 28, marking its official entry into the civil aviation market.
Since the C919 project was launched in 2007, it has undergone a long journey of design, manufacture, flight tests, and eventual commercialization. Nearly 300,000 people have participated in the aircraft's development. the order numbers for the C919 currently stand at 1,061, according to the developer, the Commercial Aircraft Corporation of China Ltd (COMAC).
China has a massive civil aviation market with great potential. By 2041, it is expected to become the world's largest single-country civil aviation market, according to a forecast released by the COMAC last year.