Swire bullish on mainland biz
By Wang Keju | China Daily | Updated: 2023-06-07 09:22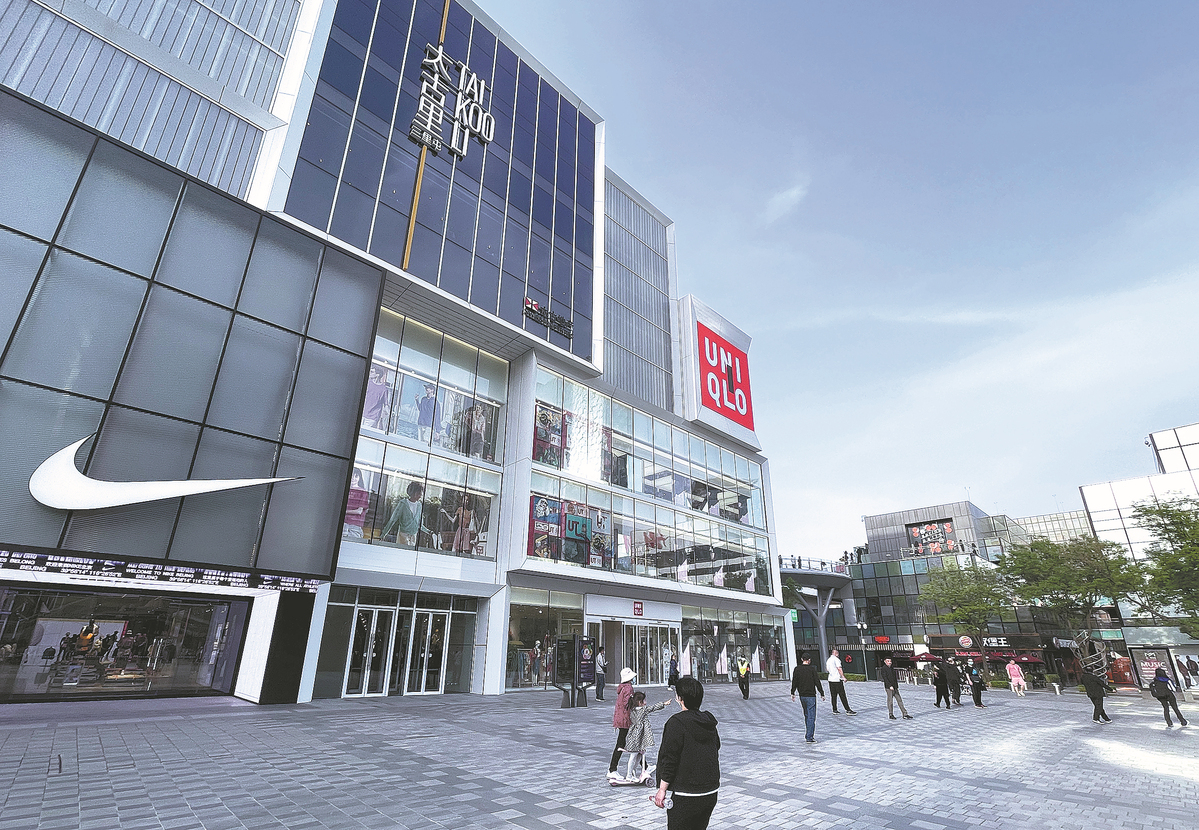 Commercial developer sees 'huge potential' in market, to scale up investment
Swire Properties, a Hong Kong-based commercial and retail developer, said that the Chinese mainland's robust economic recovery, specifically its strong consumption momentum, has shored up market confidence. Therefore, the company will scale up its investment, focusing on its retail-led projects to better meet the growing needs of local consumers, said its CEO.
The company plans to double its gross floor area on the Chinese mainland over the next decade, investing HK$50 billion ($6.4 billion) to develop retail-led commercial investment projects in first-tier and emerging first-tier cities, said Tim Blackburn, CEO of Swire Properties, in an exclusive interview with China Daily.
"We see huge market potential in the Chinese mainland market. Following the relaxation of the COVID-19 control policy, we are pleased to see a turnaround in terms of footfall and retail sales across all six of our malls. The rebound, supported by strong pent-up demand, was rapid," he said.
A healthy footfall level is defined as returning to pre-pandemic levels. In particular, Taikoo Li in Chengdu, Sichuan province, and Taikoo Hui in Guangzhou, Guangdong province, achieved record-high quarterly sales performance in the first quarter of this year, with the luxury, food and beverage, and lifestyle sectors recording a significant pick-up, data from the company showed.
Despite the negative impacts induced by the pandemic, by the end of 2022, Taikoo Li in Chengdu bucked the downward trend and welcomed 85 brands, such as Louis Vuitton, Balenciaga and Ralph Lauren, in total open new stores or upgraded established ones.
China set a growth target of around 5 percent this year, but major economic indicators in the first quarter grew at a better-than-expected clip. Such a sharp rebound has boosted the company's confidence in higher GDP growth in some of the cities where it operates and robust consumer spending will help drive footfall and sales, he said.
"We are confident that this growth trend will continue, and more broadly that the Chinese retail market will be a driver for retailers' growth. Major international brands, including those from the luxury segment, are very keen to expand their presence in the Chinese mainland market, with many visiting the region to scout retail locations soon after the borders reopened," he said.
As the Chinese mainland acts as a major contributor to the company's revenue growth, along with the government's continuous efforts to promote high-level opening-up and fostering a world-class business environment that is market-oriented, law-based and internationalized, the company plans to scale up its investments in the region by leveraging its long-term placemaking strategy.
Last year, Swire Properties already committed about HK$17 billion to several major investments including a boutique luxury project in Xi'an, Shaanxi province and a resort-style, retail-led project in Sanya, Hainan province, he added.
"Meanwhile, we are focused on growing our footprint in the Guangdong-Hong Kong-Macao Greater Bay Area given its strategic role in the nation's economic development," Blackburn said, adding that the company has already held a strong presence in Hong Kong and Guangzhou.
At the end of 2022, the total economic output of the GBA neared 13 trillion yuan ($1.85 trillion), which sharpened its comprehensive strength. With such promising prospects in the region, the company will no doubt seize new development opportunities, he said.
The company has potential projects in the pipeline and is making steady progress to materialize its projects at a faster pace in Guangzhou and Shenzhen in Guangdong province, he added.
In its latest development, the company extended a three-year contract with Tsinghua University and provided 15 million yuan for their collaborative project to promote building energy efficiency and sustainability, which started in 2011, according to Swire Properties.
Their joint efforts helped the building meet its energy savings and environmental impact goals and more importantly, is in line with China's dual carbon goals, he said.