Tale of intrigue and love in classic opera
By Chen Nan | China Daily | Updated: 2023-06-08 06:39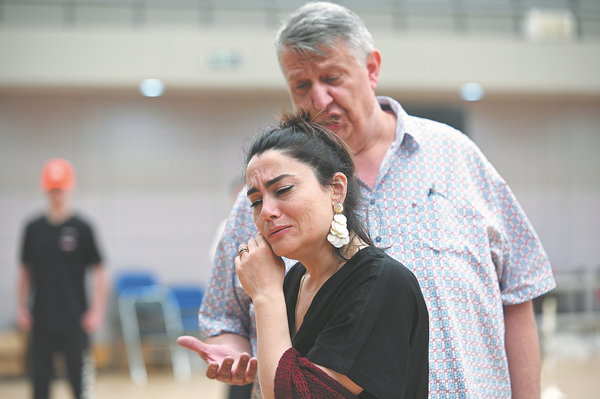 "She is passionate, devoted, feisty and jealous. She is a lot of different women," said Monica Zanettin, an Italian soprano.
She was describing the role she plays in Tosca, an opera in three acts by master Italian composer Giacomo Puccini. The role is that of Floria Tosca, a Roman opera star. It will be Zanettin's debut performance at the National Centre for the Performing Arts in Beijing.
From Tuesday to June 18, the opera will feature Chinese and Italian performers at the NCPA.
"Any woman can see herself in the role. And every soprano can bring a part or parts of herself to the role," she said recently at the performing arts center.
With a combination of love, lust and murder, Puccini's Tosca, which premiered in Rome in 1900, is one of the world's most loved and most performed operas.
It tells the story of opera singer Tosca, who is deeply in love with an artist, Mario Cavaradossi. The artist hides an escaped political prisoner named Angelotti. When they are arrested, Scarpia, the chief of police, wants to execute Cavaradossi and the escapee he has hidden.
Tosca makes a deal with Scarpia to give herself to him to save her lover. After Scarpia promises to conduct a fake execution, Tosca stabs him before he can claim his part of the deal. However, Cavaradossi is actually executed. Scarpia has intended to trick her all along. In despair, Tosca takes her own life.