Middle East wants future in its own hands
By Li Yang | China Daily | Updated: 2023-06-08 07:53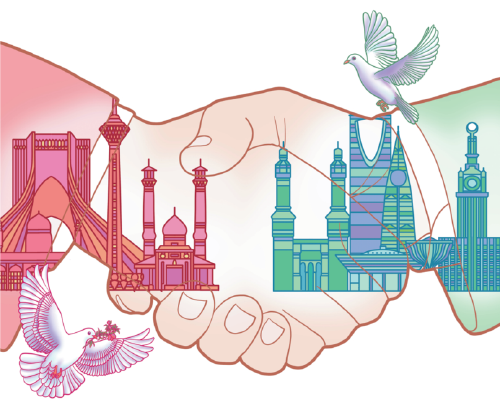 US Secretary of State Antony Blinken is on a visit to Saudi Arabia from Tuesday to Thursday. The United States used to be the largest purchaser of Saudi Arabia's crude oil. However, that is no longer the case. China is now the largest importer of Saudi Arabia's oil.
Blinken hopes to be able to drive a wedge between Riyadh and Beijing during his visit. However, his hosts gave a cold shoulder to that appeal even before the top US diplomat departed for the Middle East country.
After the United States' strategic withdrawal from the region, its influence has gradually declined.
The Organization for the Petroleum Exporting Countries, with Saudi Arabia as leader, and Russia and other oil-producing countries held a meeting not long ago, announcing to continue to maintain their oil production cuts, so as to maintain the stability of the oil market. Now the "Opec+" group firmly controls the pricing power of the world oil market. Something makes Washington uneasy, as it tries to bring down energy prices to reduce Moscow's revenue and tame inflation at home.
The Joe Biden administration tried to respond to the "Opec+" production-reduction plan by releasing strategic reserves of oil last year. But that was ineffective. During his visit to Riyadh last year, US President Joe Biden personally requested Saudi Arabia increase oil production. But that request was brushed aside.
Recently, Saudi Arabia, Iran, the United Arab Emirates and Oman have announced the establishment of a joint navy to maintain the safety of navigation in the Persian Gulf and the Gulf of Oman, which is a new move showing the Middle East is getting rid of its reliance on the US for security.
China not only supports peace in the region, but also actively promotes the common development of regional countries. It is helping them to transform their growth model from the oil economy to a green and digital economy. It is not Beijing that should be held accountable for the cooling relations between Washington and the region, but the havoc the US has caused to local people, as well as its ill intention of continuing to use the region as a geopolitical tool.