BRI cooperation win-win for both Latin America and China
China Daily | Updated: 2023-06-08 07:58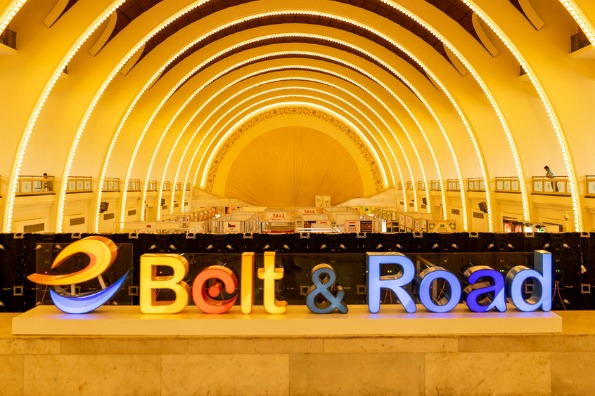 The enthusiasm for participating in China's Belt and Road Initiative has been growing in Latin America, the most recent example being the visit to China by Argentine Economy Minister Sergio Massa, who signed a cooperation plan to jointly promote the construction of the initiative on behalf of Argentina.
This is another outcome of China-Argentina cooperation following Argentina joining the Belt and Road Initiative in February last year. The ninth forum between China and Latin American and Caribbean countries on infrastructure cooperation concluded almost concurrently in Macao, in which participants had in-depth exchanges on a series of topics, including how to jointly promote the high-quality development of the Belt and Road Initiative, the vast infrastructure and cooperation network that connects China and the rest of the world.
According to latest statistics, the Belt and Road Initiative has extended to 21 Latin American countries. This initiative is gaining popularity in Latin America because it has brought real benefits to both Chinese and Latin American people. China has remained Latin America's second largest trading partner for 10 consecutive years, with bilateral trade volume reaching $485.79 billion in 2022. The ever-increasing trade volume has made Latin America share the dividends of China's economic growth.
As many Belt and Road cooperation projects are located in remote areas of Latin American countries, their implementation has promoted local development and employment, and improved people's livelihood. The initiative has injected new momentum into the development of Latin American countries. Through Belt and Road cooperation, China's advantages in technology and experience have promoted high-quality cooperation with Latin American countries in the green economy, digital economy, high technology and other areas, injecting new impetus into their transformation and development.
As the world enters a period of turbulence and global economic growth is slowing significantly, developing countries are encountering growing difficulties. Against this backdrop, Latin American countries have realized that replicating the Western experience has not worked well for them. Instead, China's Belt and Road Initiative has provided them with a good solution to their development problems.
The Belt and Road Initiative is neither mandatory nor does it have any political strings attached. China is now accelerating its modernization drive with high-quality development, which will provide more opportunities for countries around the world. Taking a "free ride" on high-quality Belt and Road cooperation, China-Latin America cooperation will further deepen and create more dividends for the two peoples.