Database key to delivering sustainable housing
By Edith Mutethya in Nairobi, Kenya | China Daily | Updated: 2023-06-08 09:22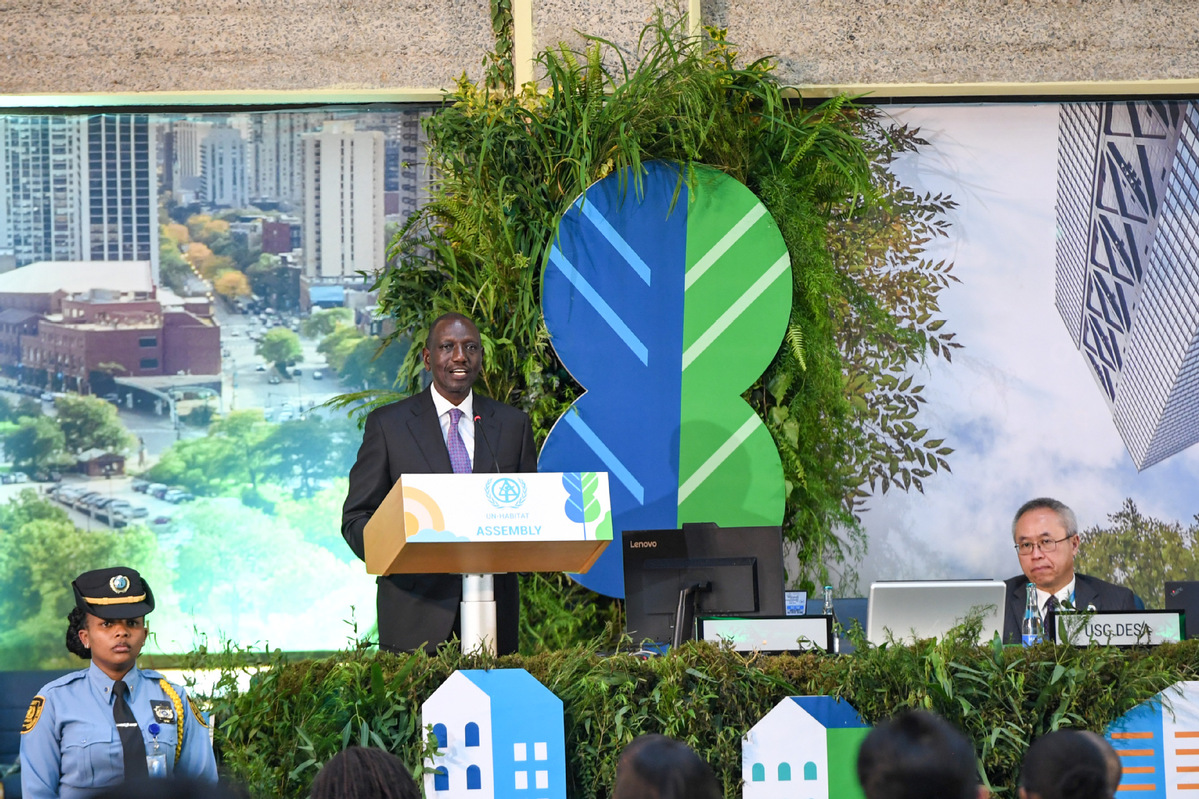 For countries to deliver affordable, safe, secure and habitable housing, which is urgently needed for urban dwellers across the world, especially in developing countries, governments are encouraged to invest in a database and partnerships.
On the sidelines of the second session of the United Nations Habitat Assembly in Kenya's capital Nairobi, leaders and experts on Monday expressed the need for governments to come up with policies that seek to overcome challenges to affordable housing as well as committed political leadership.
The UN-Habitat estimates that 3 billion people, about 40 percent of the world's population, will need access to adequate housing by 2030.This translates into 96,000 new, affordable and accessible housing units every day.
Additionally, an estimated 100 million people worldwide are homeless and 1 in 4 people live in conditions that harm their health, safety and prosperity.
In Africa, housing shortfall stands at about 51 million housing units, the UN agency said.
Ezlina Adnan, head of division at PR1MA Corporation in Malaysia, said that from her country's experience in building homes for the past 10 years, they have been tackling the housing challenge by looking at the chain, demand and supply.
She said they have also realized the importance of database, because it gives them an understanding of what people can afford.
She said PR1MA, a government agency that delivers homes for the middle-income group, looks at the demand, how the homes are supplied and the livability of the houses.
"From demand, we established a database of people who are eligible for our programs. Currently, we have 1.5 million people who have registered and there are more than 55,000 homeowners," Adnan said.
Nga Kor Ming, minister for local government development in Malaysia, said all developers in the country are legally bound to build 30 percent of their projects as affordable housing.
He emphasized the importance of partnerships, political will and good policies in delivering on the housing goal.
Maurice Makoloo, area vice-president at the Habitat for Humanity Africa, said provision of affordable housing should be examined because it depends on locations and incomes.
It is important to look at factors that make housing expensive, with access to finance being one of them, he said.
Makoloo noted that 233 million people in sub-Saharan Africa live in informal settlements, while 691 million will require adequate affordable housing by 2030.
He said being innovative in building technology can make houses affordable.
edithmutethya@chinadaily.com.cn