Wildfires burn from Ottawa to Toronto
By RENA LI in Toronto | China Daily Global | Updated: 2023-06-08 10:48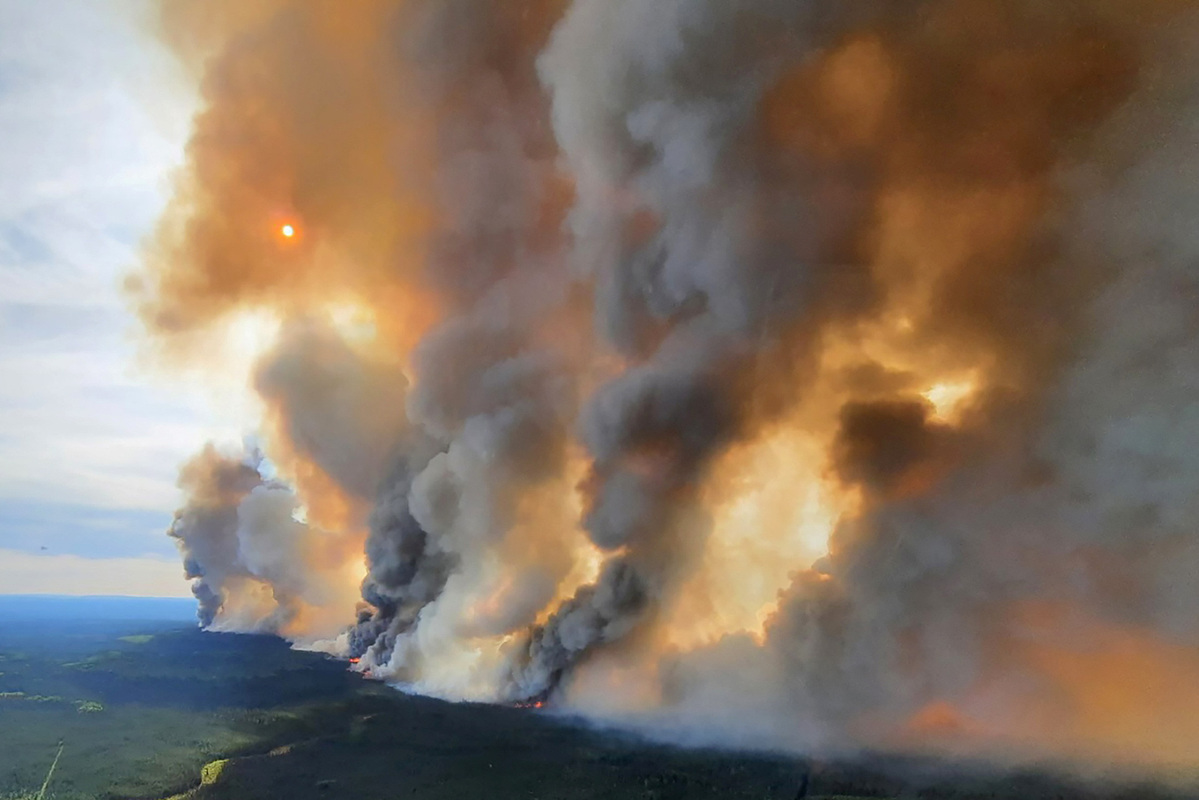 Burning smoke has choked the entire Canadian region of Ottawa to Toronto as Canada deals with one of its worst wildfire seasons on record that is sending haze and smoke throughout the US Northeast.
As of Wednesday, 414 wildfires were burning in Canada with 239 out of control, keeping 20,183 Canadians out of their homes, according to Emergency Preparedness Minister Bill Blair. So far this year, 2,293 wildfires have torched 3.8 million hectares of land.
Environment Canada has issued special air quality advisories for large areas of Ontario and Quebec, warning of high levels of pollution from wildfires burning across both provinces.
It forecasts that western Quebec's poor air quality may persist for a few more days, while eastern Ontario's may improve a bit Thursday before deteriorating again Friday.
According to Quebec's forest fire prevention agency, more than 150 forest fires were burning in the province on Tuesday, including more than 110 deemed out of control.
Quebec's fire authority said it can't bring all the fires burning in the province under control and only between 20 to 30 fires at a time can be battled until reinforcement arrives.
Armed forces and firefighters from outside the province started arriving last Saturday to help local firefighters. About 100 soldiers are on the ground and 550 more firefighters are on the way.
French President Emmanuel Macron tweeted Sunday that France will send 100 firefighters as reinforcements to help combat the fires burning throughout Quebec.
In addition, it was reported that five wildfires were burning in Nova Scotia on Tuesday, 64 wildfires were burning in Alberta and 83 wildfires were burning in British Columbia as of Wednesday morning.