Mysterious Dunhuang highlighted at culture fair
By Ma Jingna in Lanzhou and Chen Meiling | chinadaily.com.cn | Updated: 2023-06-09 19:35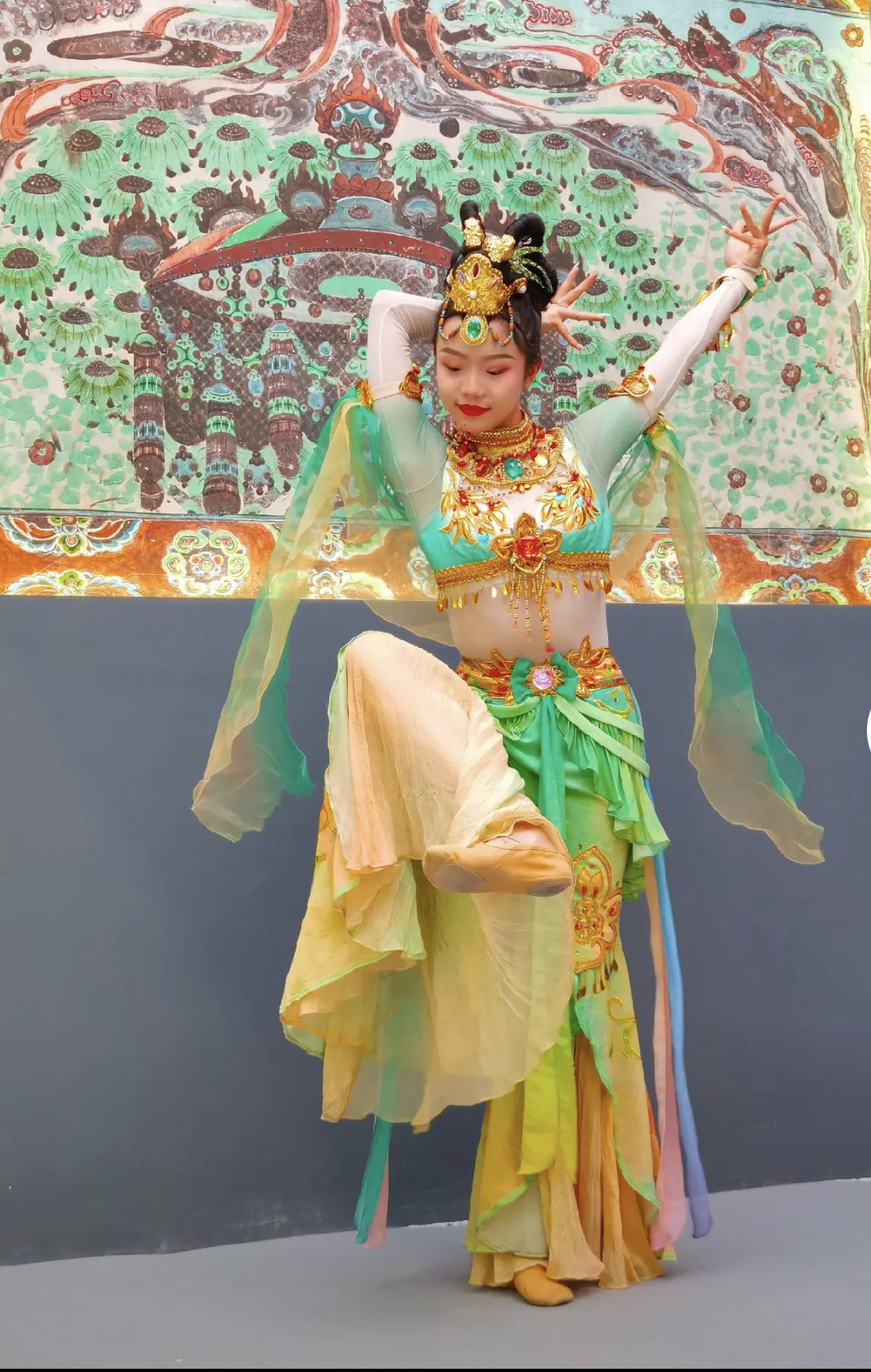 The mysterious culture of Dunhuang, Gansu province, attracted many visitors to the ongoing 19th China (Shenzhen) International Cultural Industries Fair in Shenzhen, Guangdong province. It will run until Sunday.
The Gansu pavilion, with an area of 504 square meters, uses the element of "nine-colored deer", symbolizing goodness and kindness. It focuses on ancient Silk Road stories and cultural legends born in the northwestern region of deserts, grottoes and Buddhism.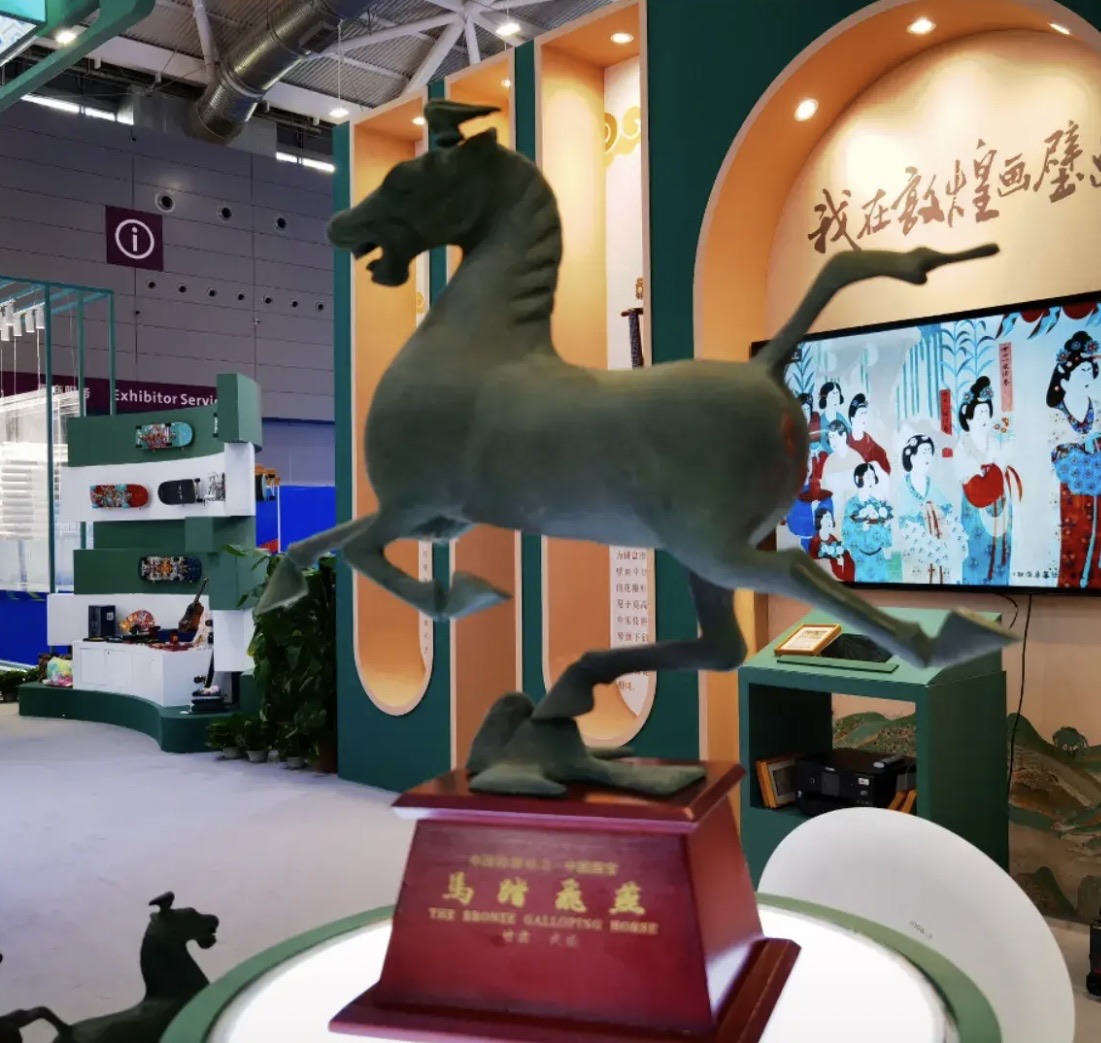 More than 3,000 exhibits, including a replica of the renowned relic Bronze Galloping Horse Treading on a Flying Swallow, copies of the Dunhuang grotto murals and colored pottery. Young women dressed as figures painted in the murals performed an ancient dance.
Visitors can also see and paint the grottoes murals through virtual reality.