Prospects seen for deeper ties with Honduras
By Wang Keju | China Daily | Updated: 2023-06-12 08:06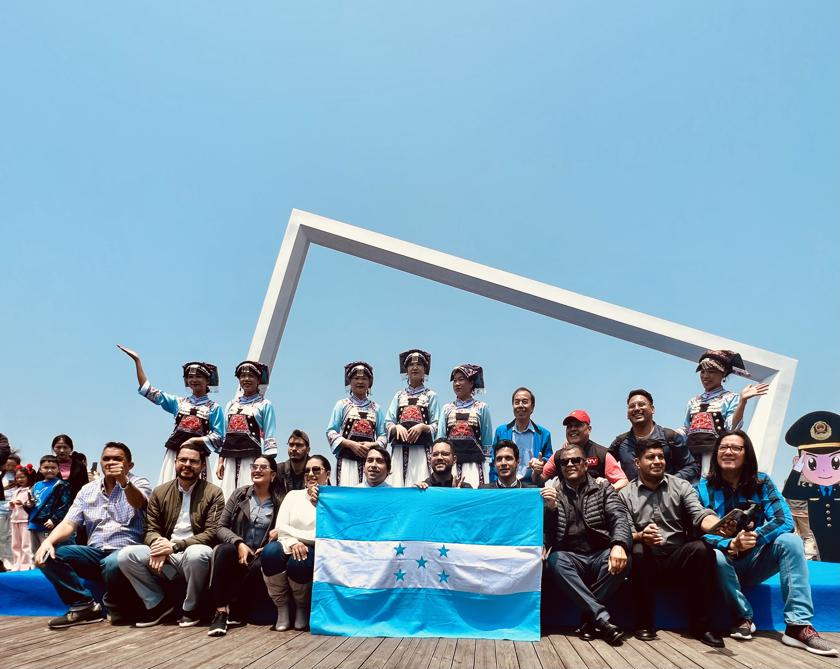 Officials: Nations will harness economic complementarity for win-win results
China and Honduras will deepen their pragmatic cooperation in economy, trade, industrial capacity and infrastructure by fully harnessing each other's competitive advantages as part of their efforts to pursue common development and achieve win-win results, officials said on Sunday.
They made the remarks in Beijing during the first China-Honduras high-level business meeting, which was held amid Honduran President Iris Xiomara Castro Sarmiento's first state visit to China after the two countries established diplomatic relations in March. Castro arrived on Friday and is scheduled to continue her state visit through Wednesday.
Zhang Shaogang, vice-chairman of the China Council for the Promotion of International Trade, said that given the two countries' diversity in resources and high economic complementarity, there is broad room for cooperation.
According to Zhang, nearly 120 Chinese entrepreneurs from various fields such as foreign trade, engineering, finance, telecommunication and tourism were present at the meeting because they have a strong desire to expand cooperation with Honduran companies.
Enterprises in the two countries should work together to promote entry of more high-quality Honduran products into the Chinese market, in order to foster more growth drivers and further boost two-way trade, he said.
Chinese enterprises should fully leverage their competitive advantages, such as capital, technology and management experiences, to scale up investment and cooperation in Honduras and facilitate local economic and social development, he said. Honduran enterprises are welcome to invest in China, he added.
Infrastructure connectivity between the two countries will be enhanced, according to Zhang. Eligible Chinese firms will be encouraged to participate in the construction of infrastructure projects in Honduras, in order to enhance local employment opportunities, increase public welfare and advance sustainable growth, he said.
Fredis Cerrato, minister of economic development of Honduras, said that with a population of 1.4 billion, China has a huge market potential and the size of its market is still rapidly growing. This will provide Honduran enterprises ample opportunities to bring their quality products to the Chinese market.
Departments concerned will spare no efforts in facilitating more Chinese entrepreneurs to invest in Honduras, especially in technology, communication and infrastructure, to help the country make fast progress, Cerrato said.
The Honduran government will explore every possible means to create favorable conditions for enhancing the well-being of the two peoples and for promoting the development of both economies, he added.
Experts said on Sunday that China and Honduras are at different stages of development, but with broad complementarity in their industrial structures, which bodes well for extensive economic cooperation and mutual benefits.
Zhang Jianping, head of the Center for Regional Economic Cooperation at the Chinese Academy of International Trade and Economic Cooperation, said the economic growth of Honduras is primarily driven by its agricultural sector, highlighted by exports of farm produce such as coffee, banana, palm oil, cultivated shrimp, sugar and tobacco.
Bo Wenxi, chief economist at marketing firm Interpublic Group, said that for China, closer ties with Honduras will bring more diverse and quality agricultural products, and extend its economic exchanges with Latin American and Caribbean countries.
For Honduras, the ties will mean tapping into the huge market potential of the world's second-largest economy, which will further boost its foreign trade and attract more investment from Chinese enterprises, Bo said.