UN urges rich nations to aid refugees
By EARLE GALE in London | China Daily Global | Updated: 2023-06-15 09:02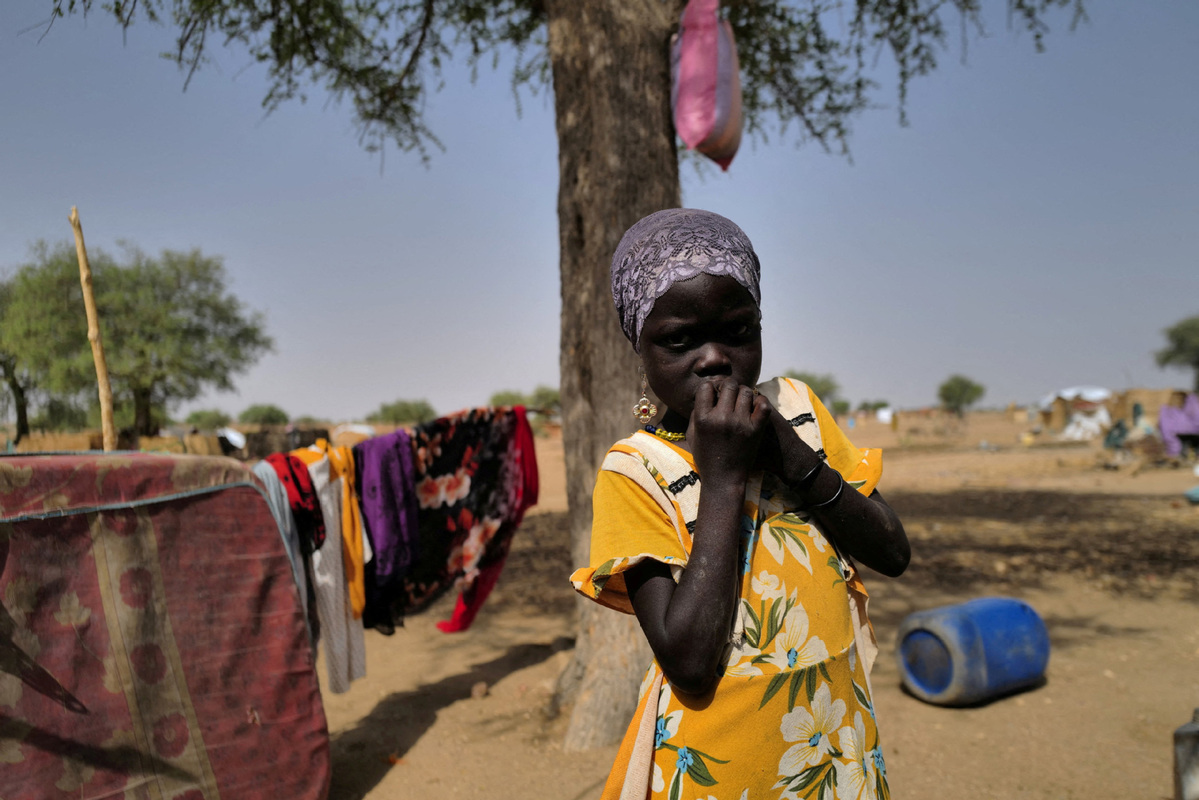 The number of people displaced globally because of conflict, human rights abuses, persecution or violence grew by 19 million and reached 108 million last year, said the United Nations High Commissioner for Refugees, or UNHCR.
Conflicts and climate-driven upheaval were among the main reasons why people left their homes last year, either to seek sanctuary within their countries or overseas, said the Global Trends in Forced Displacement 2022 report released by the agency on Wednesday.
Poorer nations bore the brunt of caring for those made homeless, it said, and the annual rise in "forced homelessness" was the largest on record.
Filippo Grandi, the UN's high commissioner for refugees, said conflicts led to "devastation, displacement and anguish for each of the millions of people forcibly uprooted from their homes".
"These figures show us that some people are far too quick to rush to conflict, and way too slow to find solutions," Grandi was quoted by Reuters as saying.
The UNHCR's report said the 46 least developed countries, which together generated only 1.3 percent of the world's GDP, cared for more than 20 percent of refugees in the world last year, prompting Grandi to urge richer countries to do more.
Millions displaced
The Russia-Ukraine conflict displaced 5.7 million people last year, the largest such movement of people since World War II, the report said. Additionally, significant numbers of people from Venezuela sought sanctuary in Colombia and Peru, and there were huge displaced populations from Afghanistan, Syria and Iran.
Forty percent of those made homeless last year were children, the UNHCR said.
Almost 4.4 million people worldwide were officially classed as "stateless" or as having "undetermined nationality" as of the end of last year, which was 2 percent more than the total in 2021.
The agency's research found that 35.3 million displaced individuals were classed as refugees last year, after they had crossed international borders in search of safety. Another 62.5 million had left their homes, but sought shelter within their own countries.
Matthew Saltmarsh, head of the UNHCR's news and media section, told The Guardian: "The report is quite an indictment on the state of our world, which seems increasingly dangerous and unpredictable. Conflict, insecurity and rights violations have continued or ignited in many places, adding to movements."
He called for more effort from the international community and urged politicians to "focus on making peace as well as continuing to provide financial support to address the needs of the forcibly displaced".
The UNHCR only received around half of its funding last year, but was "responding to more emergencies than ever", he said.