Chinese soccer fan detained after running onto pitch
By Cao Yin | chinadaily.com.cn | Updated: 2023-06-16 21:24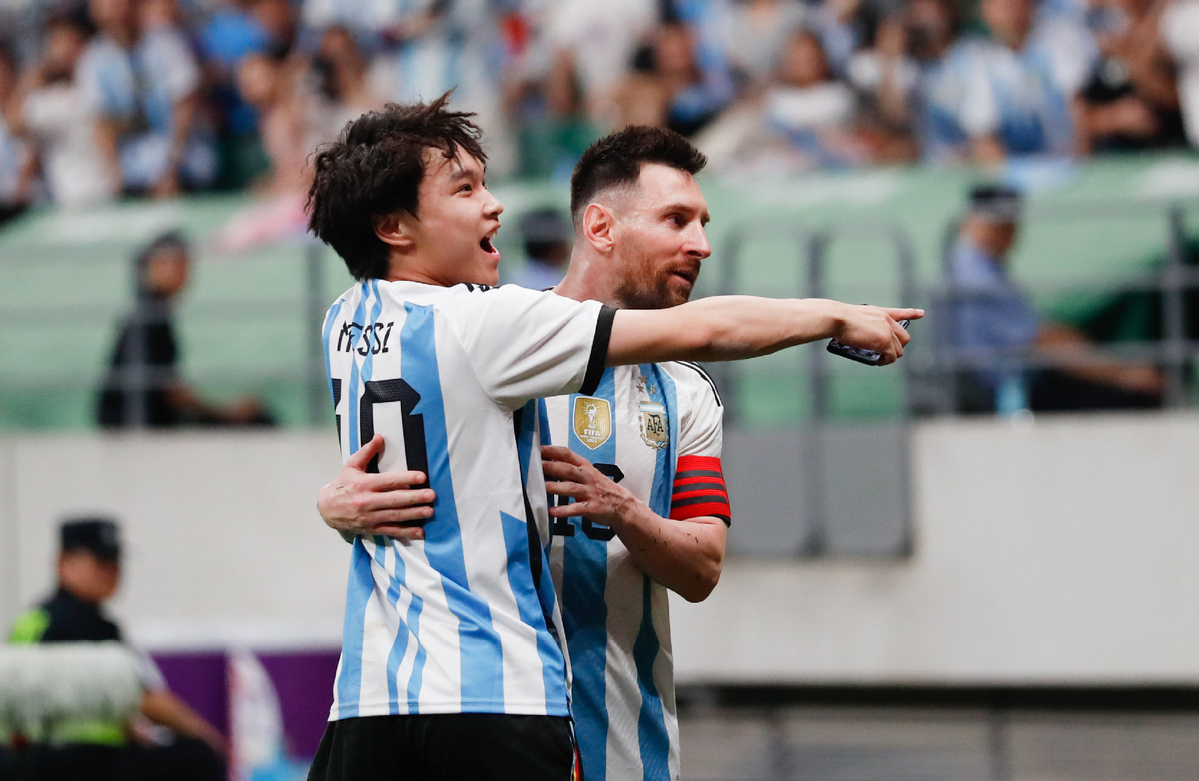 A Chinese soccer fan who ran onto the field to hug soccer legend Lionel Messi during a match on Thursday in Beijing, has been detained, Beijing police said on Friday.
During a friendly between Australia and Argentina in the Workers' Stadium in the city's Chaoyang district on Thursday, the fan, whose surname is Di, ran onto the field, giving a hug to his idol Messi. He was chased by security guards but managed to flee and high-five Argentina goalkeeper Emi Martinez before being caught.
The match was only disrupted by Di's act for a short period.
The police said on Friday that Di, 18, has been given an administrative custody, with a ban of watching similar matches in stadiums within the next 12 months.
The police did not specify how many days Di will be detained, but under the Chinese law, punishment for such an offence is no more than 10 days. If the situation is serious, it could be expanded to 15 days at most.
The police said: "There are rules of games. Players who violate the rules will be penalized by referees, or even get yellow or red card. Soccer fans watching games also have rules to follow. Acts that cross the lines will also be punished in accordance with the law."
The police added that Di told them that he accepted the punishment and apologized for his behavior, hoping other fans will learn a lesson from him and abide by laws.