Xi encourages Belgian friend to help bolster China-Europe ties
By Mo Jingxi | China Daily | Updated: 2023-06-21 07:03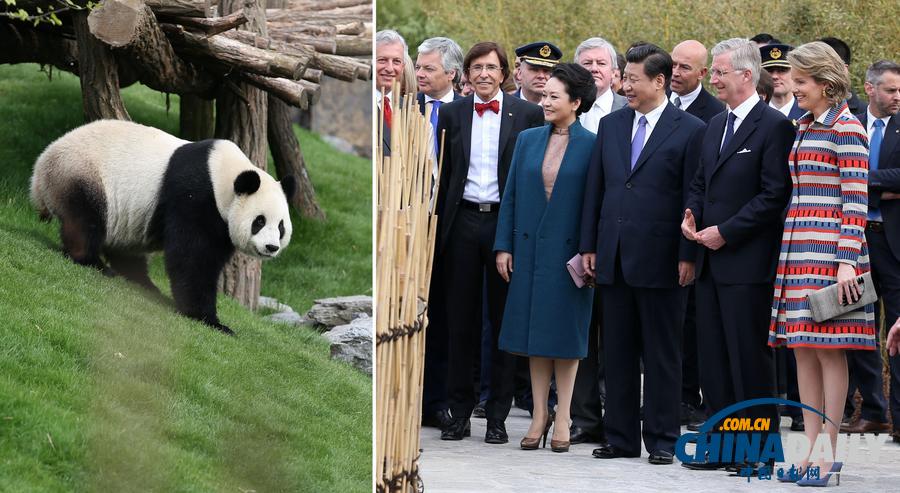 President Xi Jinping recently wrote back to a "friend of China "who founded a zoo in the Belgian city of Brugelette, encouraging him to keep promoting China-Belgium and China-Europe friendship.
In his letter to Eric Domb, president of Pairi Daiza Zoo, Xi said the letter he received from Domb is full of enthusiasm and reminded him of a visit to the zoo.
On March 30, 2014, Xi and his wife, Peng Liyuan, attended the opening ceremony of the zoo's giant panda hall together with King Philippe and Queen Mathilde of Belgium.
President Xi said he was pleased to learn that the purple magnolia tree planted in the zoological park at the ceremony is blooming and that the two giant pandas at the zoo, who serve as China's "friendship envoys", have been taken care of well.
Noting that China is actively advancing Chinese modernization, which promotes harmonious coexistence between people and nature, Xi said the country has carried out major biodiversity protection projects and protected a large number of rare and endangered species. As a result, the giant panda has been downgraded from "endangered" to "vulnerable", he added.
China's commitment to pursing high-quality development, which prioritizes ecological conservation and features a green and low-carbon model, will provide more opportunities for the world and make greater contributions to human advancement, Xi said.
The development of China-Belgium relations cannot be achieved without the long-term efforts and dedication of friendly people from all walks of life in both countries, he said.
Xi expressed his hope that Domb and other friendly people will continue to sow the seeds of friendship and attract more people, especially younger generations, to enthusiastically engage in the cause of friendship so as to make new contributions to advancing China-Belgium and China-Europe relations.
Pairi Daiza, located in Brugelette in the southern Belgian province of Hainaut, covers 65 hectares and is home to 7,000 animals.
In his recent letter to Xi, Domb said the zoo's Chinese garden epitomizes the concept of harmonious coexistence between man and nature. He also shared his belief that China's development and prosperity will always provide opportunities that can be shared by all.