GDI acts as catalyst for cooperation, diplomats say
By Xu Wei | China Daily | Updated: 2023-06-21 07:40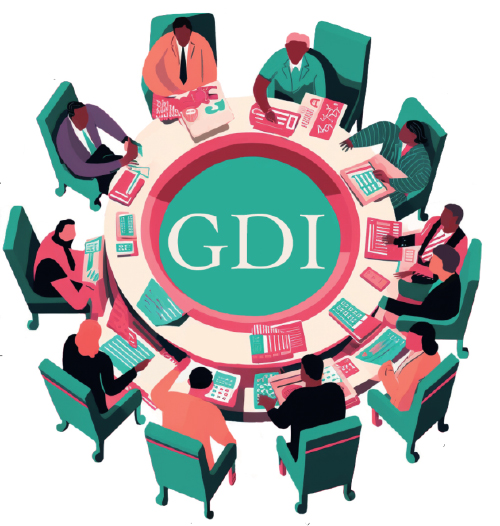 The Global Development Initiative, with its significant progress and early outcomes, has become a catalyst for international development cooperation and presents an "excellent, inclusive and transparent" platform to share best practices, said senior diplomats from China and other developing countries.
Addressing a ceremony on Tuesday to release a report on the GDI's progress, Ma Zhaoxu, vice-minister of foreign affairs, said the initiative has followed the trends of the times, aligned with the demands of other developing countries and marked a major contribution to the global cause of development.
Ma listed the challenges global development is facing, including a sluggish economic recovery, geopolitical conflicts, climate change and food and energy crises, and said the developing world now has a stronger-than-ever desire for cooperation and growth.
He emphasized that China remains committed to sharing its successful experiences in advancing modernization with the developing world.
Since it was proposed by President Xi Jinping in September 2021, the GDI has seen increasingly sound implementation mechanisms, more clearly identified approaches for cooperation and projects that have come to fruition, according to the report released by the Center for International Knowledge on Development.
The GDI has so far garnered support from over 100 countries and international organizations, with close to 70 nations having joined the Group of Friends of the GDI. As part of the initiative, over 10 of the first projects from the GDI project pool have been completed, the report said. The GDI project pool includes over 100 cooperation programs and directly benefits nearly 40 developing nations.
Awale Ali Kullane, Somalia's ambassador to China, said the GDI has become "a beacon of hope and a catalyst for international development cooperation" since it was unveiled in 2021.
"In these times of turbulence and transformation, the GDI has emerged as a platform for countries to come together, refocus on the United Nations' 2030 Agenda for Sustainable Development and strive for a better future," he said. "The GDI aligns perfectly with our own national development agenda, and we are eager to actively contribute to its implementation."
Assem Hanafi, Egypt's ambassador to China, said his country joined the Group of Friends of the GDI with the firm belief that the initiative "will strongly contribute to our joint efforts in achieving the Sustainable Development Goals".
The GDI "presents an excellent, inclusive and transparent platform to share best practices and relevant experiences" with a scope for cooperation among all countries in order to achieve the sustainable development goals, he said.
Stephen Kargbo, representative in China of the United Nations Industrial Development Organization, said the GDI "holds great promise for addressing global challenges and the development needs of developing countries".
He added that the initiative, with the early outcomes secured so far, is "a clear demonstration of China's commitment and ability to promote global development".
Palitha Kohona, Sri Lanka's ambassador to China, said the GDI provides new options, as it is "an initiative that originated in a country that eliminated extreme poverty for the first time in human history... and pulled up almost 800 million people to a higher income bracket".
China has considerable experience in dealing with development, and it is now ready to share what it has learned, he said.
Michael Campbell, Nicaragua's ambassador to China, said that Beijing's moves to establish the Group of Friends of the GDI and the Global Development Promotion Center have created new opportunities on the path toward achieving the UN's 2030 Agenda.
"This noble pursuit, however, is being threatened by those who insist on maintaining hegemony at all costs, reviving the rhetoric of Cold War politics and promoting political groupings that sabotage genuine dialogue, international consensus-building and resource mobilization," he said.