Tourism helps Sri Lanka make slow recovery
By XU WEIWEI in Hong Kong | China Daily Global | Updated: 2023-06-29 09:30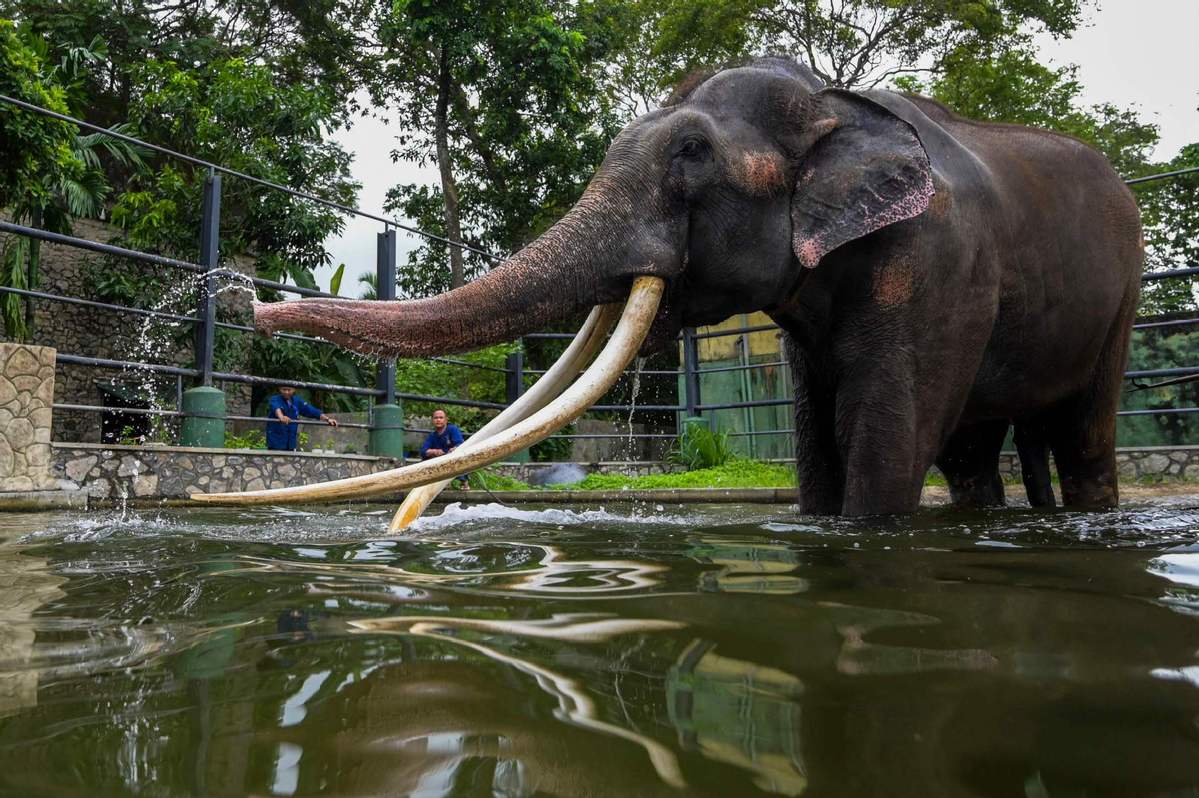 Challenges remain as exports decline due to weak demand in key markets
While Sri Lanka's economy has shown signs of life thanks to the revival of tourism, recovery remains slow because of challenges such as declining exports and loan repayments, experts have said.
Moreover, residents still await a significant upturn in their standard of living, while the country announced a five-day bank holiday from Thursday to next Monday to provide time for domestic debt restructuring.
The South Asian nation's Central Bank Governor Nandalal Weerasinghe assured the media on Sunday that bank transactions would not be affected during that period.
Earlier, Weerasinghe emphasized that financial sector stability was a key objective of the central bank, and measures would be taken to ensure the protection of public deposits and the overall stability of the banking system.
Sri Lanka's President Ranil Wickremesinghe emphasized the urgency of debt restructuring to avoid instability, said a statement from the President's Media Division last week.
The PMD said the president made the remark while participating in a high-level panel discussion at the Summit for a New Global Financing Pact in Paris on June 22.
Wickremesinghe said Sri Lanka faces limited access to financing after taking ownership of its debt and economic restructuring program, emphasized the need for timely and automatic access to concessional financing, and highlighted the high costs incurred during the process.
Sri Lanka's economy is showing tentative signs of improvement, partly because of the implementation of critical policy actions, said a statement from the International Monetary Fund released early this month.
Following a two-day official visit to Sri Lanka, IMF Deputy Managing Director Kenji Okamura said in a statement that the economic recovery remains challenging, and it is essential to continue the momentum for reform under the strong ownership of both the authorities and the Sri Lankan people.
Rajiv Biswas, Asia-Pacific chief economist at S&P Global Market Intelligence in New York, said an important positive factor helping to boost economic activity is the rebound in international tourism inflows.
Before the COVID-19 pandemic, tourism was the third-largest source of foreign exchange inflows, Biswas said. There has been a 39 percent increase in the number of international tourist arrivals in the first five months of this year, compared with the corresponding period a year ago, with tourism revenue rising to $830 million in that period, up 30 percent year-on-year, he said.
In March, the IMF approved a 48-month extended arrangement under the Extended Fund Facility of $3 billion to support Sri Lanka's economic policies and reforms.
Foreign exchange inflows
The approval provided Sri Lanka with "critical new foreign exchange inflows" that are helping the economy "gradually return to normal after protracted economic disruption and a severe recession" last year, Biswas said.
"This will further help to boost Sri Lanka's foreign exchange reserves and help to stabilize the economic situation during 2023."
But industrial exports have faced headwinds from weak demand in key markets, he said, notably the United States and the European Union. Sri Lanka's exports of garments fell 17 percent year-on-year during the first four months of this year.
An important positive development is that headline CPI inflation has fallen sharply from 70 percent year-on-year in September to 25.2 percent year-on-year in May, he said.
Others have cast further doubts over economic recovery conditions.
Kalinga Seneviratne, a Sri Lankan radio broadcaster and documentary maker, said if the economy is showing signs of recovery, it needs to be reflected in people's living standards.
"In fact, the latest statistics reflect that the poverty rates are increasing," he said, adding that the ability to pay off debts to foreign lenders is not a criterion of success.
Xinhua contributed to this story.