Tesla's global sales soar 83% in Q2
chinadaily.com.cn | Updated: 2023-07-03 10:10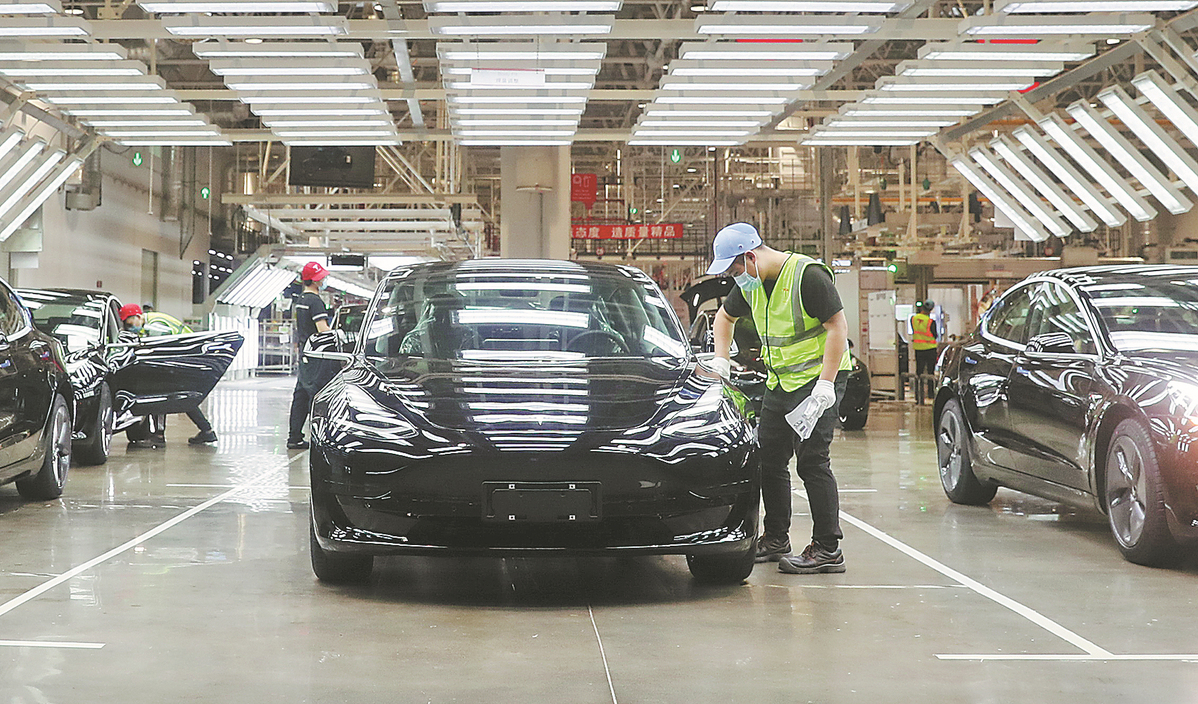 Tesla said on Monday that it produced 479,700 vehicles and delivered 466,140 units in the second quarter this year, up 86 percent and 83 percent year-on-year respectively.
The Model 3 and the Model Y combined accounted for the lion's share of the US electric car marker's deliveries in the quarter, totaling 446,915 units.
The Model Y is one of Tesla's most popular models.
According to JATO Dynamics, its deliveries totaled 267,200 units in the first quarter, up 69 percent year-on-year, replacing Toyota's Corolla as the best-selling passenger vehicle in the world.
It was the first time that an EV had dethroned a gasoline model as the best-seller in the history of the automotive sector.
China is one of the largest markets for the Model Y, which has been locally produced at its plant in Shanghai.
Its sales exceeded 50,000 units in the country in May, up around 150 percent year-on-year, according to the China Passenger Car Association.
Tesla's total deliveries in the month reached 77,695 units in the country, up 142 percent year-on-year, said the CPCA.
China is the world's largest market for new energy vehicles, which include electric vehicles and plug-in hybrids.
The CPCA estimates that total passenger NEV sales in China could reach 8.5 million units in 2023, accounting for roughly 36 percent of the country's total vehicle deliveries in the year.