Chinese NEV makers' sales surge in June
chinadaily.com.cn | Updated: 2023-07-03 16:13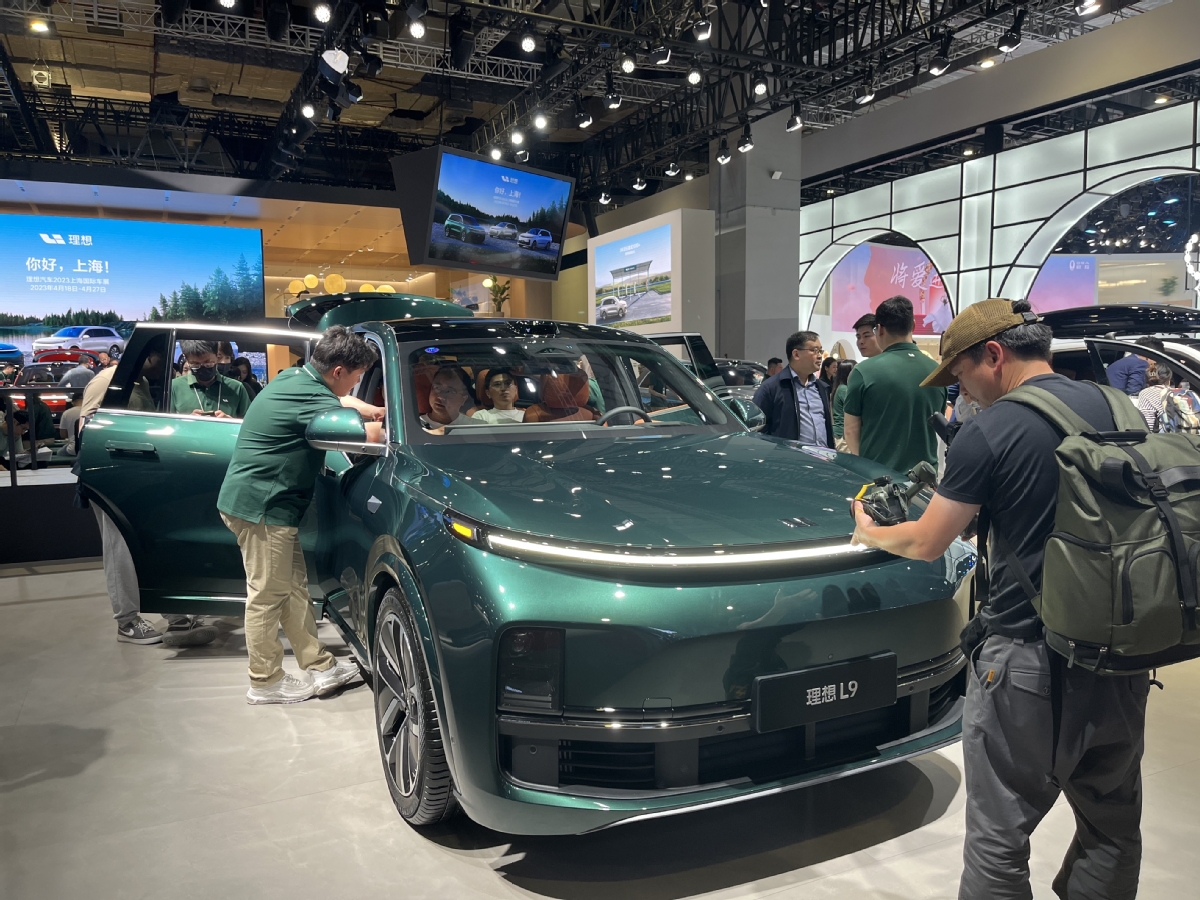 Chinese NEV startup Li Auto said on Saturday that it sold 32,725 vehicles in June, up 150 percent year-on-year.
The month also saw the Nasdaq-listed startup's monthly deliveries to exceed 30,000 units for the first time since its establishment in 2015.
The robust demand for NEVs have driven up sales of carmakers including Li Auto.
The company delivered 86,533 vehicles in the second quarter this year, up 201.6 percent from the same period last year.
Li Auto said it delivered more vehicles in the first half this year than in the whole year of 2022.
China's BYD, the country's largest NEV maker, saw its sales of passenger vehicles soar to 251,685 units in June, up 88.2 percent year-on-year.
Its sales in the first half totaled 1.25 million units, which were two thirds of its total deliveries in 2022.
Zeekr, an electric car marque of Geely Holding Group, delivered over 10,620 vehicles in China in June, up 146.9 percent year-on-year and up 22.4 percent month-on-month.
The marque is the only premium EV brand in China that has seen positive year-on-year and month-on-month growth for five consecutive months in a row.
Traditional carmakers are speeding up their transition into electrification.
Great Wall Motors, known for its SUVs and pickups, said its sales of NEVs in June reached 26,643 units, more than double the figure in the same month last year.
Its NEV deliveries from January to June totaled 93,069 units, up 46.4 percent year-on-year.
The China Passenger Car Association has not released statistics about total NEV deliveries in June.
It estimates that total passenger NEV sales in China could reach 8.5 million units in 2023, accounting for roughly 36 percent of the country's total vehicle deliveries in the year.
China has been the world's largest market for new energy vehicles since 2015, which include electric vehicles and plug-in hybrids.