US gun violence soared to record high in 2021
By BELINDA ROBINSON in New York | China Daily Global | Updated: 2023-07-06 10:51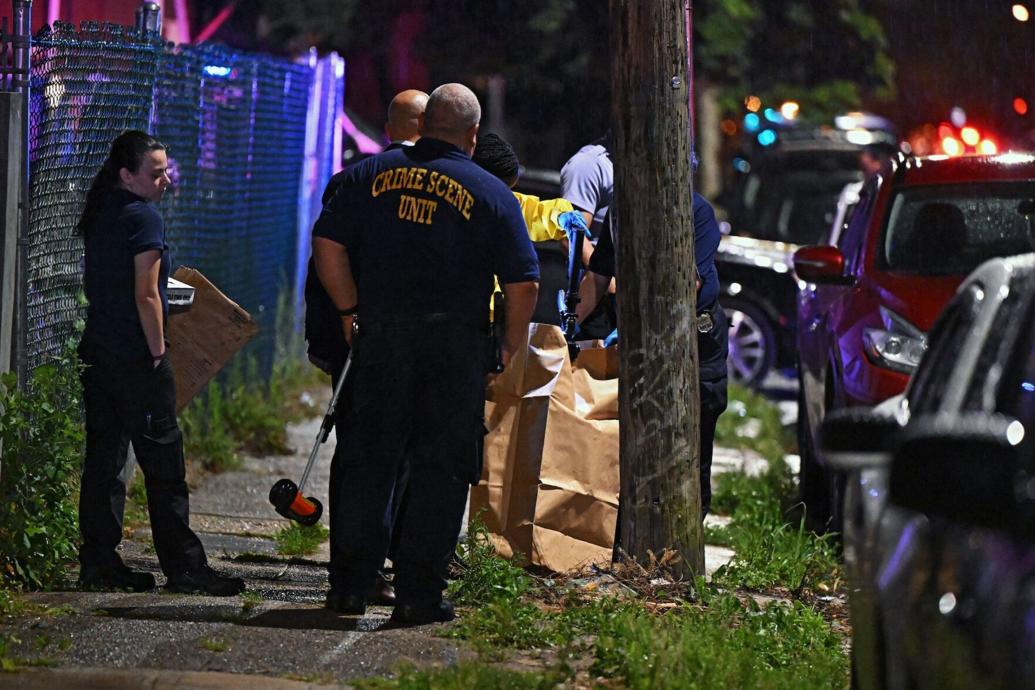 Several shooting rampages across the US over the Fourth of July weekend led to the deaths of at least 15 people, with more than 60 wounded.
On Monday night in Philadelphia, the nation experienced its 29th mass killing in 2023, according to a database kept by USA Today, The Associated Press and Northeastern University. It is the most on record at this point in the year. A 40-year-old Philadelphia man was charged Wednesday with killing five people in that city's shootings Monday night.
Meanwhile, the most recent data show that 2021 had the highest number of gun deaths ever recorded: 48,830. An average of 134 people died each day from gun violence, or 1 death every 11 minutes.
The record number of deaths was due to large increases in both gun homicides and gun suicides, according to a report from the Johns Hopkins Center for Gun Violence Solutions.
The 2021 record of gun deaths was an increase of more than 3,600 deaths from 2020 — the previous record high — as the number of deaths involving a gun soared during the first and second years of the COVID-19 pandemic.
At least 55 percent of the gun-related deaths in 2021 were suicides, the report found, increasing 8.3 percent, the largest one-year increase recorded in more than 40 years, according to data from the Centers for Disease Control and Prevention (CDC).
Those most at risk from dying from suicides with a gun were white men age 75 and older, who killed themselves with a firearm.
Altogether, there were a record 26,328 gun suicides in 2021 — the most since the CDC began recording the data in 1968.
Gun homicides also rose in 2021, increasing 7.6 percent over the previous year. There were 20,958 gun homicides, the highest number recorded at the time, as well as the highest gun-homicide rate since 1994.
Black men had the highest chance of dying from a homicide with a gun. At least a third of the gun-related homicide deaths in 2021 were among black men age 15 to 34, the authors said.
Carl Bogus, a law professor at Roger Williams University in Bristol, Rhode Island, told China Daily: "People outside the United States cannot understand why Americans tolerate so much gun violence. In fact, most Americans are disgusted by gun violence, too, but they find themselves politically incapacitated to do anything meaningful about it."
Ari Davis, policy adviser at the Johns Hopkins Center for Gun Violence Solutions and lead author of the new report said in a statement: "Our country is breaking records for all the wrong reasons — record gun sales combined with increasingly permissive gun laws are making gun violence a pervasive part of life in our country, leading to a sharp increase in gun deaths."
In 2020, during the COVID-19 pandemic, there was an unprecedented spike in gun homicides, which had been expected to subside.
As gun deaths rose in 2021, so did gun sales. The report found that millions of people purchased a gun for the first time. Many of the first-time buyers were women of all races, and Hispanic and black people.
There also were 690 mass shootings in the US in 2021 — the highest number recorded at that time. At least 705 people were killed in the shootings — a 13.1 percent increase over 2020.
President Joe Biden signed into law the Bipartisan Safer Communities Act last year. The White House called it "the most significant gun violence reduction legislation enacted in nearly 30 years''.
In March, Biden drafted an executive order to "increase the number of background checks conducted before firearm sales, moving the US as close to universal background checks as possible without additional legislation".
In the past 40 years, nearly 1.4 million people have died from gun violence, which is more than the total number of Americans who have died in wars fought throughout US history.
The report found that states with stronger gun laws consistently had lower rates of gun violence. For example, someone living in Mississippi was 10 times more likely to die by gun violence than someone living in Massachusetts, the report said.
The states with the tightest gun control include California, New Jersey, Connecticut and Hawaii.
Those with the most lenient gun control laws include Arkansas, Wyoming, Idaho and Missouri.