China, Japan called on to uphold ties, oppose 'decoupling'
By ZHOU JIN | chinadaily.com.cn | Updated: 2023-07-07 03:56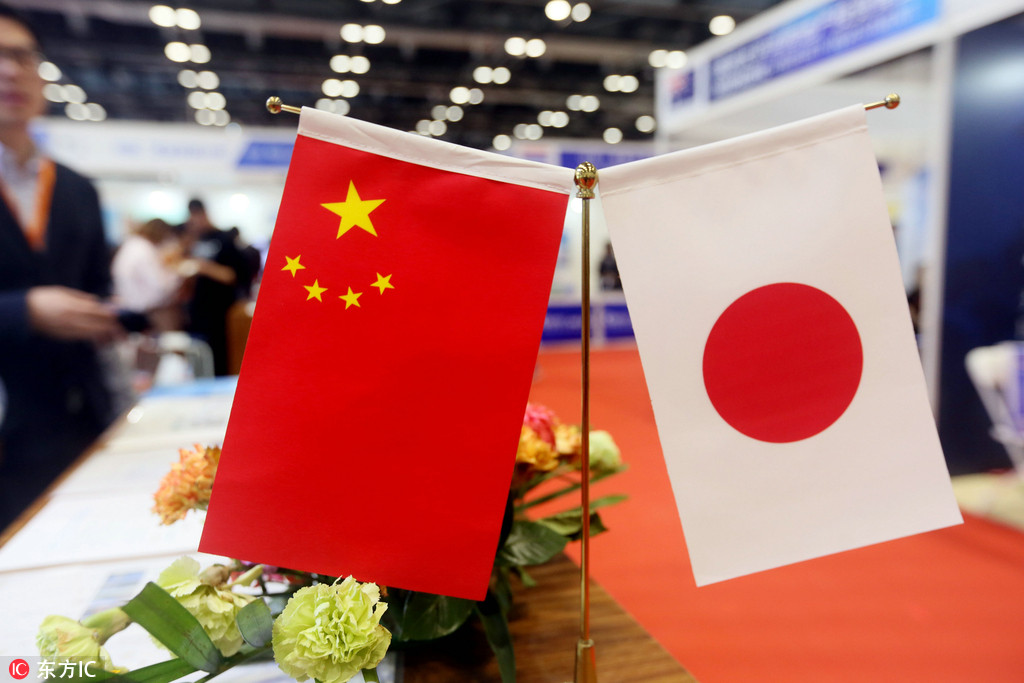 Senior Chinese diplomat Wang Yi said on Thursday the China-Japan relationship is at a new critical juncture and he called on the two countries to overcome external distractions in developing bilateral ties and jointly oppose "decoupling".
Wang, director of the Office of the Foreign Affairs Commission of the Communist Party of China Central Committee, made the remarks in a meeting with Yohei Kono, president of the Japanese Association for the Promotion of International Trade, in Beijing.
Leading an 80-strong delegation, the 86-year-old former Speaker of the House of Representatives of Japan kicked off the China visit on Monday. It is the 46th visit to China by the association's delegation since it was founded in 1954.
Noting that this year marks the 45th anniversary of the signing of the China-Japan Treaty of Peace and Friendship, Wang Yi told his Japanese guest to build bilateral relations that meet the requirements of the new era based on fundamental principles, remain undisturbed by external distractions, implement the political consensus that China and Japan are cooperative partners rather than threats to each other, and jointly safeguard the hard-won peace and stability in Asia.
He expressed the hope that Kono and the association will strengthen confidence in cooperation, oppose "decoupling economies or severing supply chains", and make new contributions to the improvement and development of China-Japan ties.
During the meeting, Wang also slammed a claim in Japan that "any contingency concerning Taiwan would be an emergency for Japan", saying it is absurd and dangerous. He urged Tokyo to be highly vigilant against such claims.
Kono said that Japan-China relations have come a long way and cooperation has brought benefits to both sides.
The business community does not agree with the politicization of economic issues, and "decoupling economies or severing supply chains" is in the interests of no one, he said.
Da Zhigang, director of the Institute of Northeast Asian Studies at Heilongjiang Provincial Academy of Social Sciences, said that Kono's visit signaled the Japanese business community's willingness to improve bilateral ties through enhanced economic and trade cooperation with Beijing.
Such a positive voice needs to be heard by Japanese politicians, he said, adding that Japan should look at the overall bilateral ties, and refrain from interfering in affairs concerning China's core interests or working with the United States to contain China.
Despite the contradictions and challenges in China-Japan relations, it is important for the two countries to explore opportunities for cooperation and communication, he said.
When addressing a welcoming banquet on Tuesday, Kono said that if Japan and China look at the current difficulties in their ties ten years from now, they will find that these difficulties can be overcome.
He said he hopes to create a new future together with the Chinese side, and that cooperation is the best way to solve the difficulties in bilateral ties.